Disclosure: This post may contain referral/affiliate links.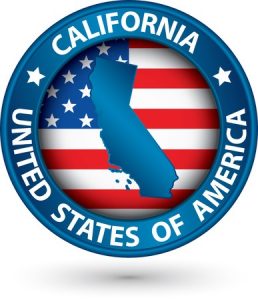 Our California vacation is coming up soon. We are really looking forward to getting away for a bit.
Over the last month or so, we have booked our hotels, rental car and two tours. This trip was booked mostly on credit card points so that is very cool.
The first night we won't arrive in to San Francisco until late and will be staying over at the Doubletree Hotel at the San Francisco airport. The next morning we will hop the shuttle back to the airport to get our rental car……convertible baby!
We booked a stay at the Monte Verde Inn, a Bed & Breakfast in Carmel, CA. This was purchased in advance so we could get a better deal. Sure hope it's worth it. Have you ever heard of it?
We are excited about the whale watching tour in Monterey. We booked a morning tour with the Monterey Bay Whale Watch company. I'll write more about them after our trip so I can give you the full experience. We also booked the Alcatraz tour in San Francisco. The only problem with that was the Alcatraz night tour was sold out for the time we could go. We were SO bummed about that.
Other than what we booked in advance, our goal is to just take it easy. We don't want to have too much planned and just fly by the seat of our pants.
There are some interesting San Francisco mini vacation ideas that we are looking into but we'll go with the flow and decide when we are there what we are going to actually do. We have more days in Carmel than in San Fran so we don't have a lot of time available.
I'm starting to write out our packing list. I have never been to SF but I hear it can get chilly. I'm just unsure what all I need to bring. I always over pack….that's a whole different story for another day!
I'm currently looking for restaurant ideas in both Carmel and San Francisco. I'm ready to have some healthy, delicious meals after almost a month of juicing/smoothies. I have come across some vegan restaurants I wouldn't mind trying. Just need to get hubby on board and locate them when we get to town. We'll see how it all goes down.
Really looking forward to getting away for a bit. I have worked hard to make up the time for my clients so I can take the entire time off. It's a true vacation but you know you'll be hearing from us on Twitter, Facebook, and Instagram. Be sure to follow us to keep up with our travels.
Have you ever been to Carmel and/or San Francisco, California? If you could recommend one thing to do, what would it be?