Disclosure: This post may contain referral/affiliate links.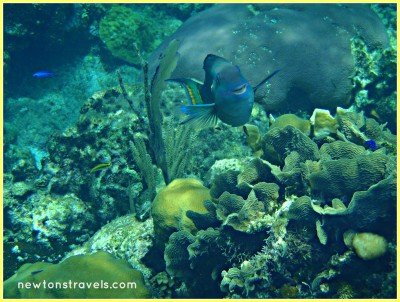 I can't believe it's been 3 weeks this Saturday since we returned from yet another wonderful trip to Roatan, Honduras. Our Roatan vacation, trip #2 for us and only a week long was way too short. We didn't stay two weeks this time because we had to come back to for my stepson's wedding. It was a beautiful wedding and awesome reception. Kevin was Tyler's best man, that was a cool dad moment and an honor to stand by his son. Kev and I danced the night away as did all the young people and boy did they get down. Good to know we still have a little left in us.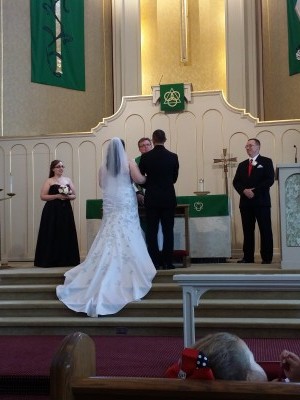 Our trip to Roatan was great like we expected. We relaxed and pretty much just snorkeled every day. We went to a new zipline adventure and on a quick snorkeling trip with a friend of the family but other than that we enjoyed the down time which we REALLY needed. I truly love Honduras and want to experience so much more of it.
We did snorkel in a new area this time, straight and way out in front of Infinity Bay Resort on West Bay Beach. We had heard there was an eel garden but not sure if we were supposed to see eels or not. We didn't. But we did see adorable puffer fish, lobster and much more and saw divers for the first time. That was cool to see them below us. I definitely want to return to that area to snorkel next time.
I stepped out of my comfort zone and went further than I ever had before. Like way out there lol It was such a cool experience! It takes my breath away when we get so close to the drop off and it's just dark and cold. I absolutely love snorkeling and can't get enough. I had planned to learn how to kayak but that never happened. Kev got his morning kayak adventure in every day though so he was a happy camper. I enjoyed sleeping in.
We have been keeping busy since we returned. I took on a new client before we left and I knew September would be a crazy busy month. But I love what I do. I hope to carve out more time to post more here on the blog. We have so many great adventures to share and much more to experience. The moment we left  Roatan we were already talking bout where to go next. We will celebrate our 20th wedding anniversary New Year's Eve 2016 so we are in the research stage of where we might go next.
Do we go for Australia/New Zealand and snorkel the Great Barrier Reef (or wait for another 5 years and do that on our 25th), go somewhere new like Saint Lucia (or any island for that matter), Italy or Greece or do we return to where it's familiar, Roatan for a two week stay and try new adventures there?
Oh the decisions are not easy. But we want to decide so we can start planning it all out. I look forward to the day that all we do is travel but until then…
Where would you recommend we go next year?