Disclosure: This post may contain referral/affiliate links.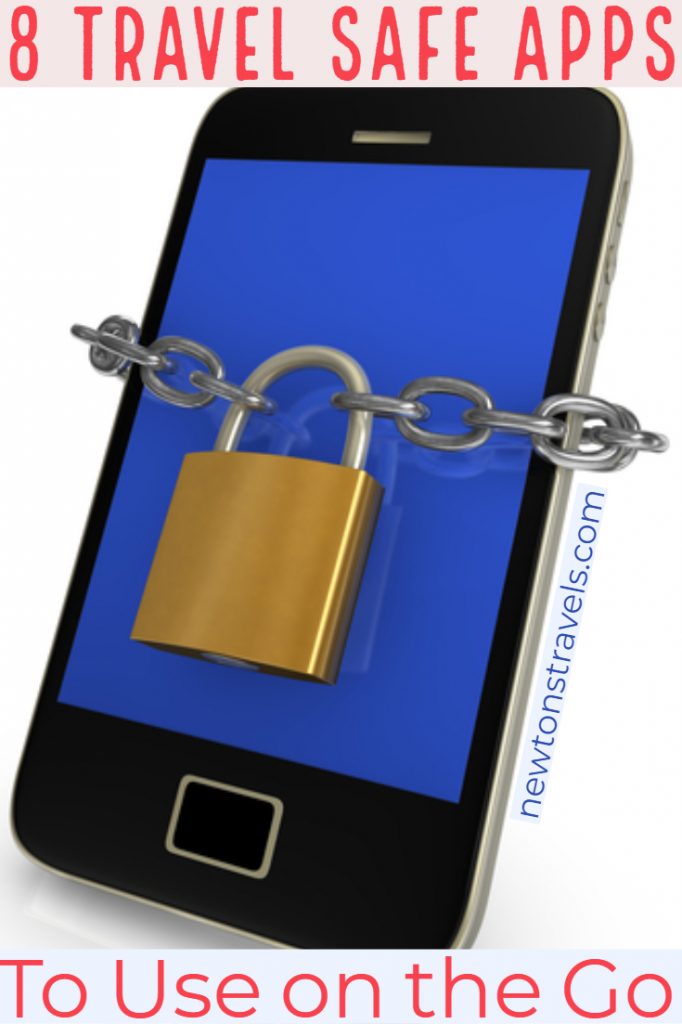 Today we celebrate Safer Internet Day and although mostly focused on keeping kids safe online, it can be just as useful for adults. And especially important for travelers. Safer Internet Day is "to promote safer and more responsible use of online technology and mobile devices." Make sure you're always responsible when posting anything on the Internet and teach your kids to do the same. The travel safe apps discussed below will help too.
I know most of us that travel love to share everything about our trips. Whether we are on Instagram, Twitter, Facebook or other social channels, it's real easy to be excited to share where you are and all the info but you really need to be cautious. Especially teaching your kids this is important for when they are on the go with or without you.
We are always talking to our grand kids about how to stay safe online and while out and about. For years I worked around Internet security and if you only knew….well, I'm sure you do! I'm constantly blocking/reporting people online. I just make sure our granddaughter's know what to watch out for and what to post and not post (like no specific house numbers/hotel names and rooms, etc.).
Don't ever check in to someplace if you are alone. I don't even like to check in when we are both out together but we are thankful to have house and pet sitters here when we travel. It's so important to travel safe. Apps like the following would be great additions to your mobile phone/tablets.
Travel Safe Apps to Use on the Go
1) Smart Traveler App
Straight from the U.S. Department of State – you can register your travels through their app. Help yourself stay safe by reporting where you are headed overseas. In case of an emergency, alerts can be sent out if necessary.
It is extremely important to protect yourself from hackers and those looking to steal your identity. While traveling the best way to do that is through a virtual private network. Private Internet Access (PIA) is a "state of the art" VPN with advanced security and privacy protection. They help you connect to the Internet with, in a sense, a sort of armor that allows you to actually be safe while connected. We have used this app for years on both computer and mobile.
3) Safeture Global Warning System
This app provides "real-time" travel security news on crime, weather and other threats. Some of the information reported by this global warning management system is in regards to natural disasters, security threats, and delays in travel. Being in the know can help keep you safe.
4) FoneTrac
This app is a simple to use travel safety must have. It offers many great features for both iPhone and Android devices. Whether you are on a business trip, studying abroad or just traveling for the fun of it FoneTrac helps you check in, be notified or send a "panic alert" from anywhere in the world. An additional bonus – this app is multi-lingual. Feel more secure with their 24/7 emergency response center and support.
5) WiFi Map – Always find a hot spot to connect
You really can have free WiFi anywhere, at any time. How can you connect to over 100 million WiFi locations for free? Search and have access via the WiFi Map app. Plus, search and discover the top cities where you can save money by accessing free internet connections. This paired with the Private Internet Access VPN make a great team in staying securely connected.
6) American Red Cross First Aid
Here is a resource that can truly save lives. The American Red Cross First Aid app is a download must – you don't have to travel to far off places to utilize the information it provides. The features included can help you in a difficult situation no matter where you are. There are videos, disaster info, interactive quizzes, preparations for severe weather and so much more. The first aid material can be accessed at any time and the step-by-step instructions are simple to follow.
7) Stay Safe App
This Lone Worker Safety app " turns any smart device into a safety tool." It provides an answer to creating a safe workplace around the world. It makes no difference if you are an employee with a big corporation or a small business. Workplace safety is their concern.
8) LastPass – A safe keeper for your passwords!
This is by far a most favorite app! Your password vault is safe and secure with this "take it everywhere" password manager. LastPass is highly trusted by 16.5 million people. From experience, I would be lost without this safety precaution. You can generate secure passwords, save important document or bank information and share secured info with people you trust. Safeguarding passwords is vital to safe travel and privacy on the net. Make sure your vault is locked.
Speaking of passwords, do you have a password required to unlock your phone? If not, set a reminder to do this especially while traveling just in case you misplace or lose your phone. And be sure to enable your phone tracker if you have one.
Of course there are a million other ways to stay safe while connected to the Internet when traveling. How do you plan for safe travel?
Do you have any recommendations for travel safe apps?