Disclosure: This post may contain referral/affiliate links.
My motorcycle traveling story in South East Asia
Author Biography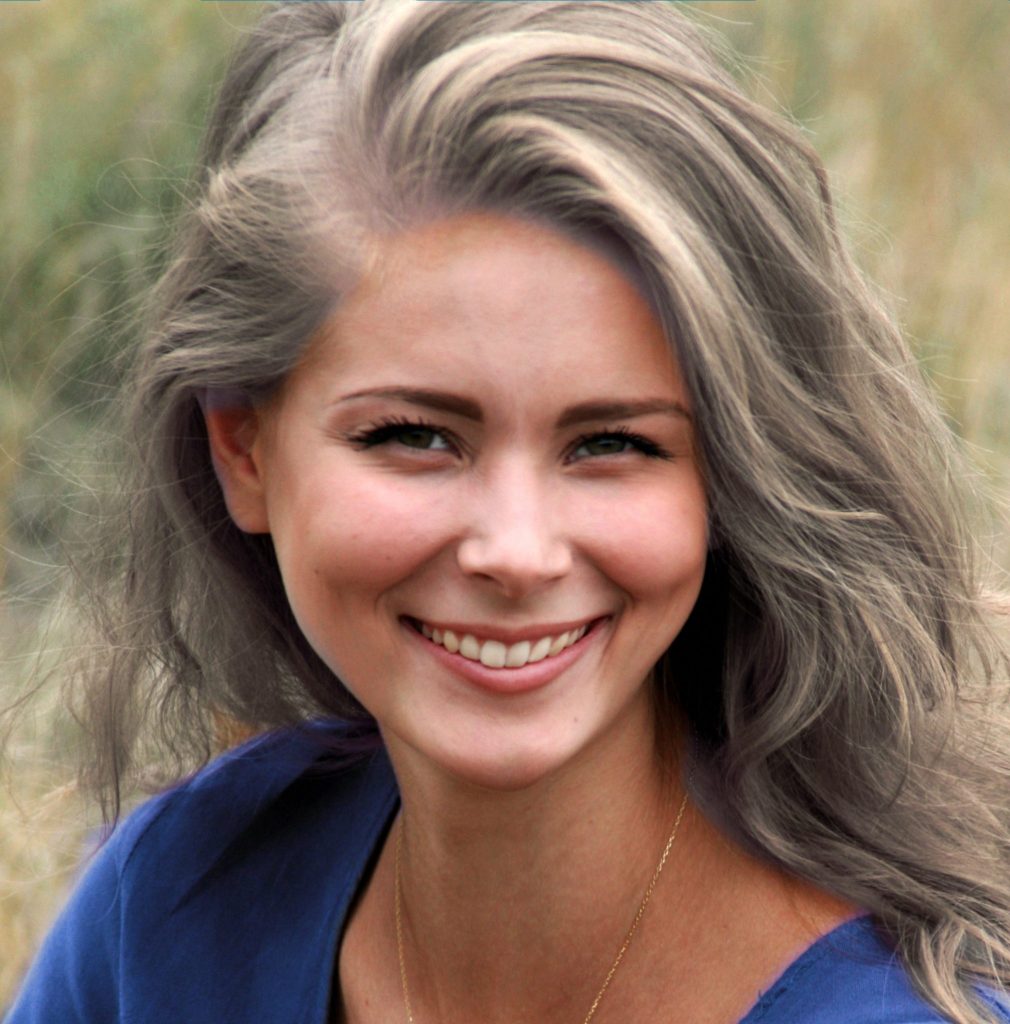 Over the past 10 years, Laura Knight has been a motorcycle rider. She has built up an incredible passion for travelling by motorbike and always wishes to contribute to motorcyclist and traveler community.
This is the reason why she created MotorManner.com where her passion is turned into useful and interesting information to the motorcyclists and travel lovers. Visit her blog to read more articles about motorcycle traveling gear reviews and helpful tips!
Southeast Asian countries are fast emerging as major tourist destinations.
My motorcycle traveling story in South East Asia started a year back when I was browsing the world map for my 5-6 month long motorcycle trip, looking for places of interest all over the world.
The idea of riding my motorcycle through the Asian countries took root as I saw the land interconnectivity and relative distances between Vietnam, Laos, Cambodia, Thailand and Malaysia.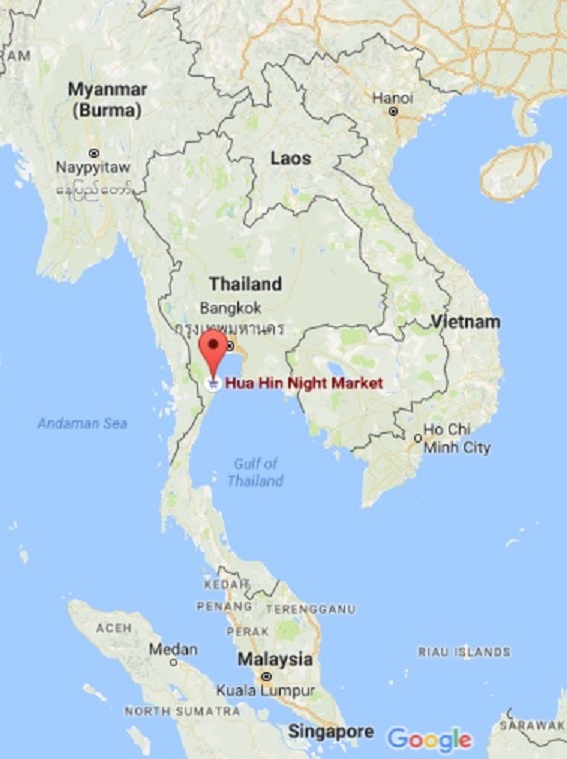 For a motorbike riding enthusiast, a round trip across these countries would be simply great!
The Preparation
It was not easy to take my bike across the continents so I decided to do what other bikers do – buy a bike.
But before that one of the first things that I wanted to do was to get as much information as possible about the border crossings. Would it even be possible to ride across the borders without much difficulty?
I had read somewhere that if one was riding a bike which had Vietnamese registration; it was legally possible to cross international borders from Laos to Vietnam- Cambodia and back.
But I wanted more. Luckily, after some online interaction with fellow bikers I realized that using a bike with Malaysian registration, would make it possible to cover almost all the South East Asian countries, except maybe Indonesia.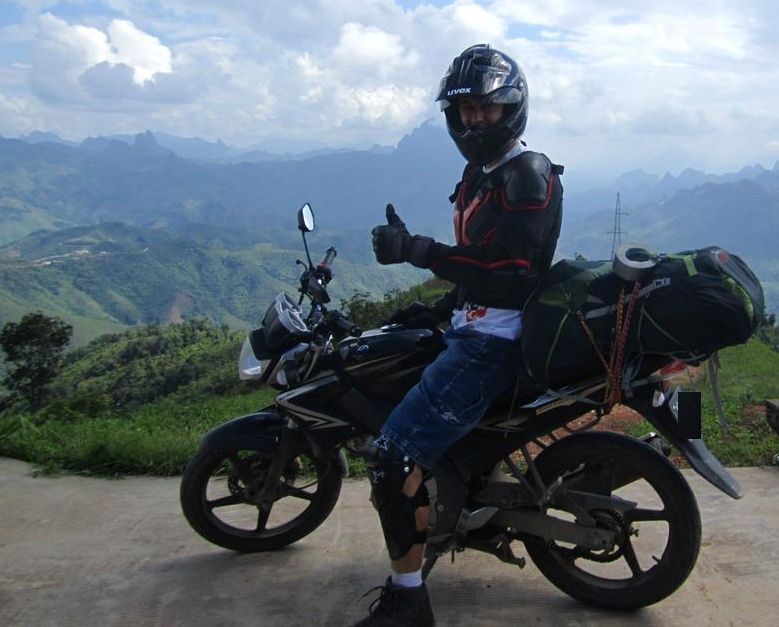 Venturing out anywhere for a duration of three to six months, requires very detailed and intricate planning. This applies even more so when it comes to Asian countries. After all, you are going to live practically on the wheels!
I asked myself some questions-
#1. Is Travel Insurance Required?
Of Course!
Well, they do not insist legally, but thinking rationally and intelligently – yes, it is a must to get a travel insurance done. After all, I was going to be in countries that had different road rules as well as mindsets about driving. And, come to think of it, accidents do happen. Motor biking is a dangerous sport, and it is better to be more pragmatic.
#2. The Motorcycle Gear
One of the major considerations was what kit to carry.
I was going to buy a motorcycle in Malaysia, but what motorcycle gear would I need besides my personal belongings?
I would of course need a good pair of motorcycle boots as well as knee guards, besides the leather jacket, a pair of good riding goggles, helmet, gloves and of course strap on side bags that I could also carry. To cut down on excess baggage during air travel, I decided to purchase most of the things along with the motorcycle, but decided to carry my motorcycle boots with me. In any case, you get all international brands of motorcycle gear quite easily in Malaysia.
#3. The Countries to Be Visited
I had planned to visit –
1. Malaysia (Start Point)
2. Thailand
3. Cambodia
4. Vietnam
5. Laos
I skipped most of Burma- nice people, but slightly out of way and I thought it just did not have enough infrastructure. I had also heard about too much corruption- same with Laos but that I was willing to compromise as it is a much smaller country; which would entail me to spend less time there.
#4. Where to Stay
My "Island within Land Theory"
Don't be surprised!
This is just a term I coined for my theory about places to stay while in the SE Asian nations.
Staying on daily basis is far too costly and would involve frequent shifting. I preferred hiring apartments in various countries on long term stay basis. I could easily get most for 75 USD per month.
The cheapest and the best way to see all the places is to find these "islands" and make them your base from where you can visit the surrounding areas, before moving on to your next adventure.
I decided to go for smaller towns for hiring accommodation since there was no problem of transportation once I had my motorcycle with me.
For Example: in Thailand I booked at Hua Hin – smaller than Bangkok – and a good location from where I could visit Cambodia, Laos, as well as Burma!
The Diversity of Routes
While there are many similarities in culture in most Southeast Asian countries, I was amazed at the diversity and natural beauty all along my motorcycle traveling story in South East Asia.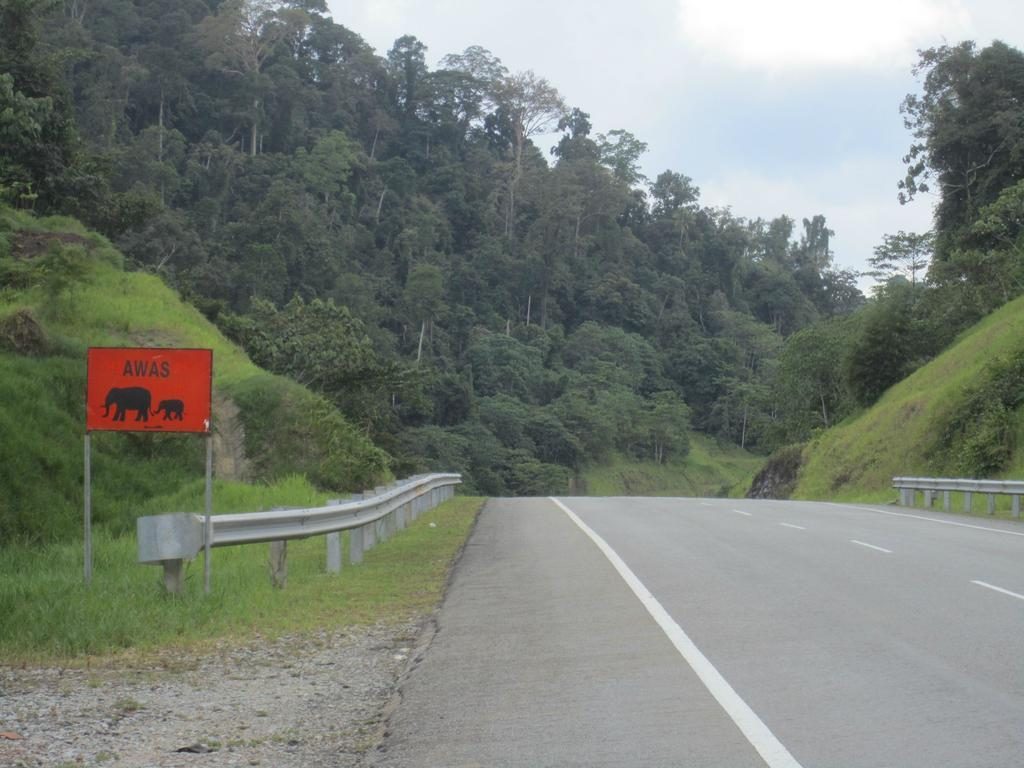 Travelling along the highways at most places, there were often cross country roads in forested areas in Vietnam and also so many amazing pristine beaches!
Getting Help during Motorcycle Travel
Thankfully, I got in touch with the online motorbiking community before I started. This is one major area of focus for all those going on long distance motorcycle travel abroad.
I was guided by this community all along, be it servicing of my bike along the trips or procurement of any motorcycle gear. Incidentally there are many sports goods retailers in Malaysia where you can get items as diverse as Alpinestars motocross vest, snowmobile helmet, summer biking jacket, etc.
At the end, all I can say is that this motorcycle trip to South East Asia was amongst the best six months of my life and the biggest takeaway from this is – the importance of immaculate preparation to the minutest details.