Disclosure: This post may contain referral/affiliate links.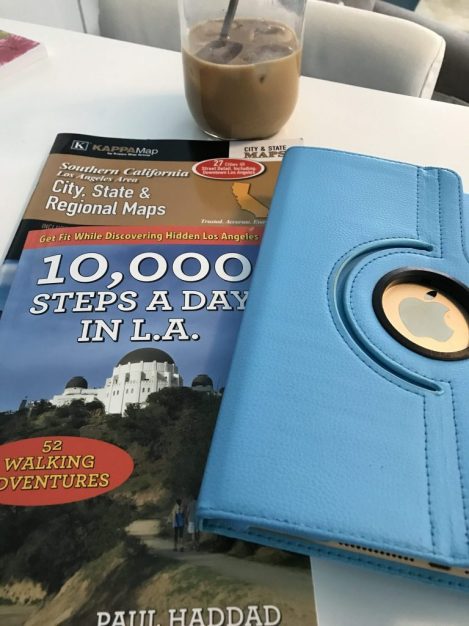 It's been 4 years since Kev and I traveled to California. We went to Carmel, Monterey and San Francisco. This time we are taking 3 of our granddaughters, ages 15, 12 and 6. And we are going to Los Angeles, Hollywood, beaches and more and need some Southern California family vacation ideas. I have started making a list of things to do and would like your input.
We have our plane tickets purchased, our Airbnb rental booked and paid in full so now the big thing left is the rental car/van which we will need with a car seat. We will be there in June so if you have any suggestions for anything going on at that time we are all ears.
Here are some ideas we came up with and will have to pare it down to fit the time we are there. We are looking to see if we can get some fun blog sponsorships for this trip! If you or anyone you know have ideas about discounts, free activities to do, etc. let us know.




Summer 2018 Family Vacation Ideas:
Universal Studios Hollywood – We are thinking of getting a 2 day pass for Universal Stuidos. Kev and I have been there and absolutely love it. I know all 3 granddaughters will have a blast.
Warner Brothers Tour – They say the Warner Brothers Tour is about 3-4 hours which is perfect. I really want to see the Ellen stage. Our 15-year-old granddaughter and I will go to this while Kev takes the other two to the La Brea Tar Pits since our 6-year-old granddaughter is too young to go on the Warner Brothers Tour. They have to be 8 and up. Bummer!
Hollywood Walk of Fame – Love this! We will be staying in a beautiful Airbnb apartment around the corner. I think it's about a block or two so that will be nice and close. Plus we will be close to the following:
El Capitan Theatre – Just a quick pass by to take a picture. I don't think we'll do the tour but we'll probably stop at the Disney Studio store & Ghirardelli soda shop.
Grauman's Chinese Theater now TCL Chinese Theater has VIP tours but I'm not sure if that's something we will do although I would love to see inside.
Hollywood & Highland Center
Hollywood Wax Museum
Madam Tussaud's Wax Museum
Celebrity Home Tours – Yep total tourists here but I think the girls would enjoy this! Our 15-year-old granddaughter really wants to ride on a double-decker bus but I don't think the star homes tour uses those from what I can tell. I do believe the Hop on Hop Off bus is though. Plus inquiring minds want to know…. if it was you would you take the Malibu or Hollywood Celebrity home tour?
The Grove – I have always wanted to experience The Grove, an outdoor shopping center so we plan to do this one of the first days we are there so that we can grab some fresh and yummy food from the Farmer's Market. Maybe we'll grab a Wetzel's pretzel, cupcake from Sprinkles or a soft-serve frozen treat or juice from Pressed Juicery.
Whale Watching Tour – I found this whale watching tour and it looks like they depart from San Pedro. Do you have any whale watching tour suggestions?




The Beach
I thought that one or two days could be spent at the beach, driving up and down the Pacific Coast Highway. This is where I get confused a bit on locations and time, etc. These are the places that stood out to me when I was researching. What say you?
Santa Monica Pier – This looks like a famous attraction. The part of the pier with the rides looks like a good time too.
Venice Beach – I have heard we should walk around Venice Beach and it's boardwalk and we might catch a glimpse of dolphins in the ocean. I think the girls would also like to see the skateboard park.
Here is a list of beaches in Malibu that sounded cool.
Leo Carrillo State Park & Beach, Corral State Beach, Surfrider Beach, Lechuza Beach, Point Dume (take a small hike up for the view and great for sunset) & Point Mugu.
There are a lot more places I came up with for Los Angeles that I will share in another post. It's going to be hard to choose since we can't possibly do everything on my wish list. Plus we would like to enjoy the apartment's pool and hot tub and not be so rushed the entire time we are in California. I already marked off a few ideas we had on the list like a trip to Yosemite, San Diego, and a few museums. I want to make this a trip to remember for the girls and us. I know it will be a blast no matter what we do!
Do you have any Southern California family vacation ideas to add to the list?