Disclosure: This post may contain referral/affiliate links.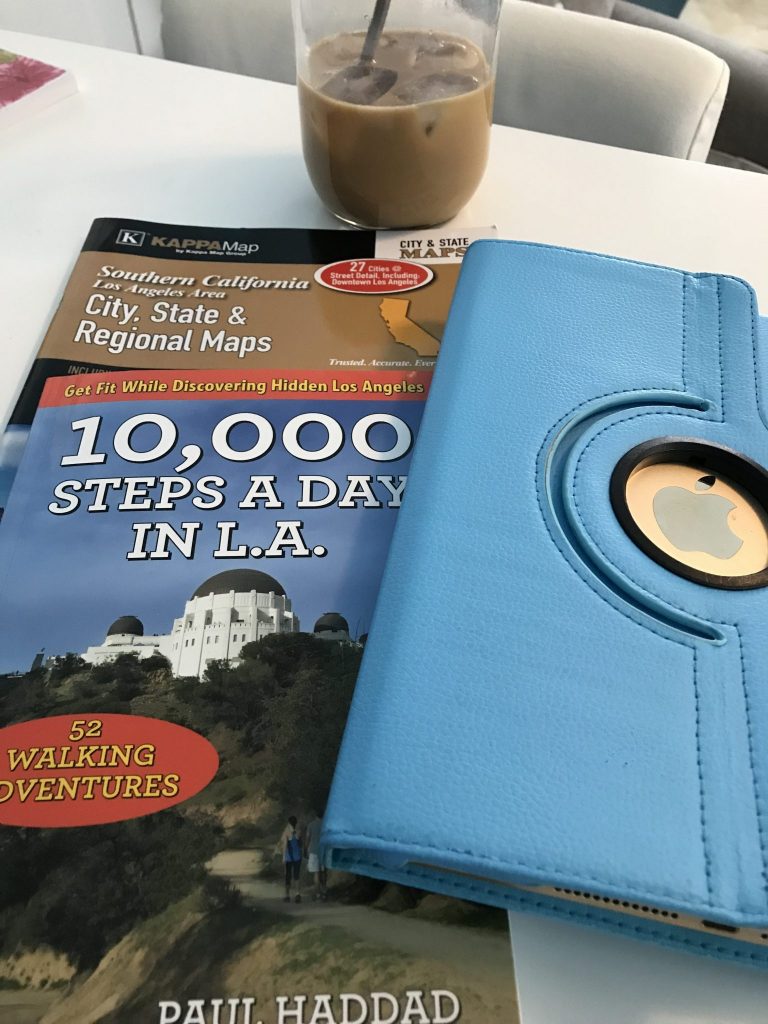 Here is a list of places in Los Angeles, California that I have heard/read about that sounded cool. There is just so much to do, so little time.
California Family Vacation Ideas in Los Angeles:
The Broad Museum – I came across a recommendation to check out The Broad Museum for Instagramable art. The museum is located at  212 South Grand Avenue, Los Angeles. General admission is free and you should grab the free tickets online a month before you want to go.
I don't think this will stay on our list of things to do since we would have no idea when we would go and won't want to wait in a standby line with a 6 year old.
Olvera Street – Known as "the birthplace of Los Angeles", Olvera Street at 845 N Alameda St., Los Angeles is a Mexican marketplace. You'll find street vendors, old structures, restaurants, gift shops and more. I thought it sounded neat.
Chinatown – We enjoy checking out Chinatown in big cities but I hear the one in Los Angeles is pretty disappointing. I'm surprised to hear that but it helps narrow down our to see list. Love me some authentic Chinese food though. Maybe Kev and I will have to hit up Chicago's Chinatown soon.
Grand Central Market – This is someplace I would like to go sometime. It's at 317 S Broadway, Los Angeles by The Broad Museum I mentioned above. My friends highly recommend Eggslut. I hear Press Brother's is good for fresh juice too. There are so many vendors there (and I hear it can get pretty crowded) so I'm not sure if this is something we will get to do this time around. Maybe something for Kev and myself on a couples trip. We'll see.
Bradbury Building – This building is supposed to have really cool architecture. It's at 304 South Broadway at West 3rd Street in downtown Los Angeles. They say it's the oldest remaining commercial building and a unique treasure. The LA Conservancy says, "Still splendid more than 100 years after its 1893 opening, its magical light-filled Victorian court, open cage elevators, marble stairs, and ornate iron railings make this one of downtown's most photographed icons." It sounds stunning!
Angels Flight Railway – I was thinking the Angels Flight incline railway would be something cool, quick and a touristy thing to do. It's across from Grand Central Market 350 South Grand Ave, Los Angeles. Even if we just walked by to take pictures but it's only $1 each so we might as well experience this historic landmark.
The Last Bookstore – This bookstore looks really cool inside. It's the largest used and new book and record store in Los Angeles.
Arts District – I have heard the Arts District is a fun place to see in LA. Here's some cool art.
Grammy Museum – "The GRAMMY Museum explores and celebrates the creative process; the art and technology of the recording process; and the enduring legacy of all forms of recorded music."
LA City Hall – You can grab a free visitor pass to go to open air deck. You will see views of LA, Arts District, Hollywood sign, Catalina Island and more. Here's a video that shows more.
Dodger Stadium – Home field to the Los Angeles Dodgers is located at 1000 Vin Scully Ave. You can do a Dodger Stadium tour when there are no games being played. Take a trip down to the field and dugout, see World Series trophies and much more.
OUE Skyspace LA – This is California's tallest open-air observation deck. It has a Skyslide (so cool!) and great views of Los Angeles.
I had heard about Extra TV filming at Universal Studios but it doesn't look like they will be doing that when we are there.
Balboa Island – With everything from whale and dolphin watching to a ferris wheel and a popular surfing spot Balboa Island in Newport Beach, CA is a favorite island to many.
We are looking at doing a whale watching tour and I just came across another tour by Newport Coastal Adventure. This one makes me a bit more nervous as it's on a smaller boat and only fits 6. It would totally work for the 5 of us and is a bit further than the other tour we were looking at and not to mention a bit more money. I'll be looking into this for sure.
Recommended Restaurants:




I have been watching videos and reading blogs and started a list of recommended restaurants in the Los Angeles area. Here are the ones I found:
Smorgasburg LA – This is only open on Sunday's and has food vendors, shopping, etc.
In N Out Burger
Shake Shack burgers
Pinks Hotdogs – I hear this has crowded lines so it may not be something we are willing to do with a 6-year-old in tow.
All About the Bread is next door to Pinks and came highly recommended.
Tatsu Ramen on Melrose Ave sounded really good to me and seems like a popular spot.
I would like to keep most of our meal options on the healthy side if at all possible and of course we'll be cooking at our AirBnB to save some moola. When we arrive we will all head to the Farmer's Market by the Grove shopping center and pick up some goodies for the week. The Los Angeles Farmer's Market looks super amazing. Check out all the merchants there. Have you ever been?
The Crumbs & Whiskers Cat Cafe on Melrose Ave sounds and looks adorable but not sure if they would be able to pull me out of there so that will probably go on the no list.
Lastly, I was thinking that it would be cool if we could take our 15-year-old granddaughter to Pepperdine University in Malibu or the University of Southern California in Los Angeles. I know it's early, she doesn't graduate for another 2 years but hey why not check it out since we'll be there?
Do any of the activities above stand out? What would you recommend we do with our granddaughter's 15, 12 and 6? We wrote about some other fun Southern California family vacation ideas so take a peek there too, would love your input.