Disclosure: This post may contain referral/affiliate links.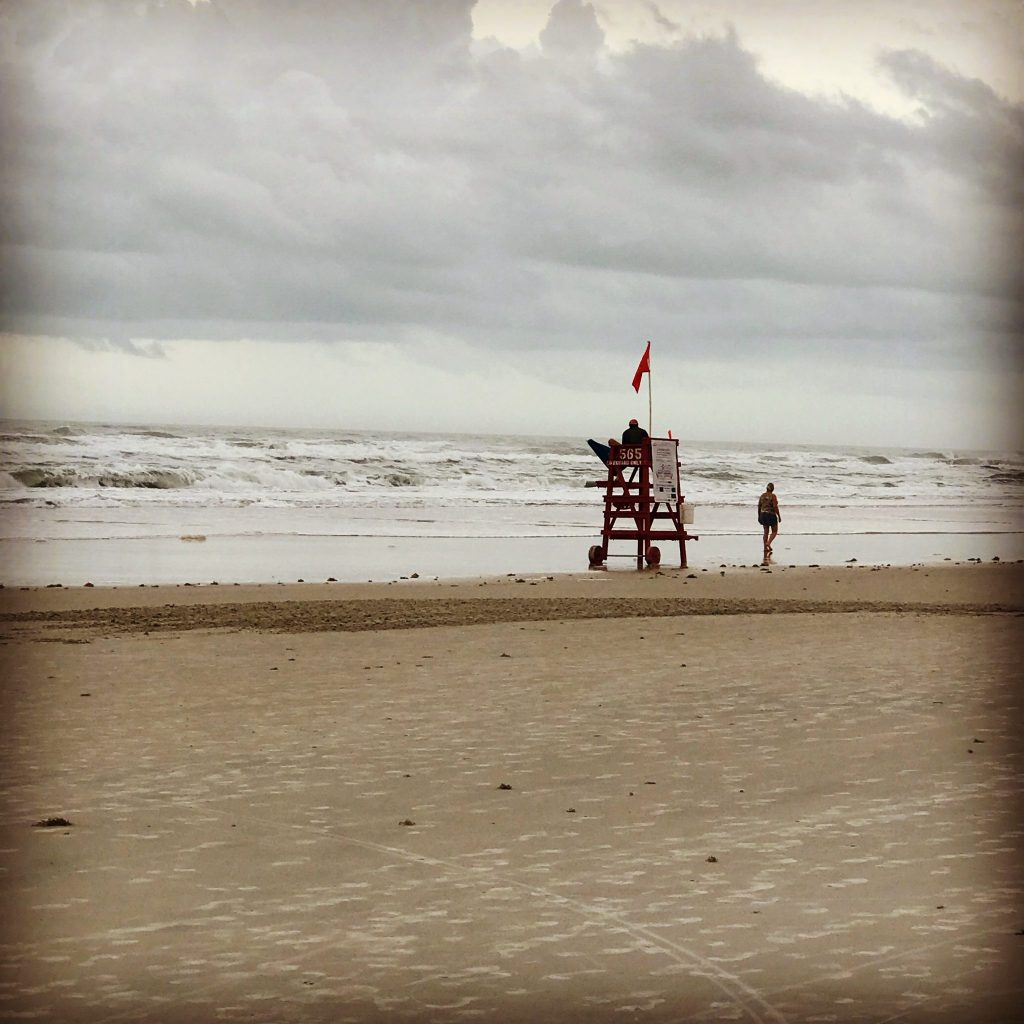 I just returned from a business un-conference called Beach Camp in Daytona Beach, Florida. There was some good teaching and I'm glad I went but it had been a crazy whirlwind the week or so leading up to it.
Our 1st grandson (we have 4 granddaughters) was born at 27 weeks. Three months early is a very scary thing. He will be in the NICU for a few months until he's ready to come home. He's currently in Chicago so it's a very hard when we all live in the suburbs. Round trip is about 2 hours 20 minutes but whatever it takes to be there for little dude. Here's sweet little Hunter (he just turned 2 weeks old this weekend!). I'll be spending a lot of time by his side over the next few months. If you're the praying kind, we would appreciate you including our family in your prayers. Thank you!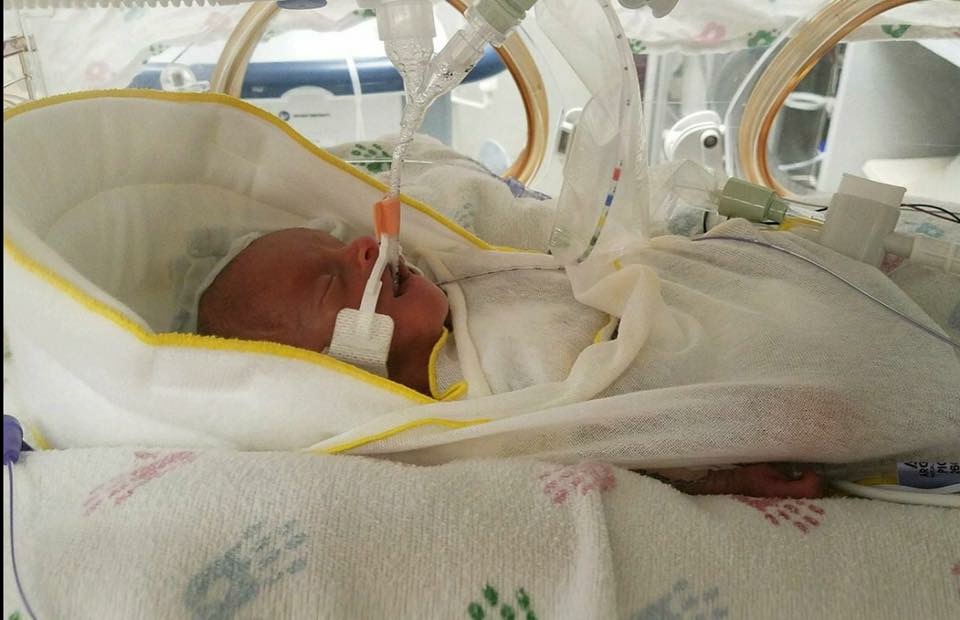 I was able to still get to the business conference which was nice although the weather in Daytona was not ideal. I got in the pool ONCE in 5 days and that was the day I arrived. It was nice to be out in the salty air.
My mind was wandering while I was there so I didn't get all the pics I wanted of the places I went to eat. Not that they were that exciting anyway. Almost every place we ate had bad service and food was nothing to write home about so maybe you're lucky.
The first day my friend picked me up from the Daytona Beach airport and we headed to the hotel to check in first. We have stayed at The Residence Inn by Marriott a few times. Once we got settled in we headed out to eat. We went to have lunch at Ocean Deck where we sat downstairs and had a nice beach view.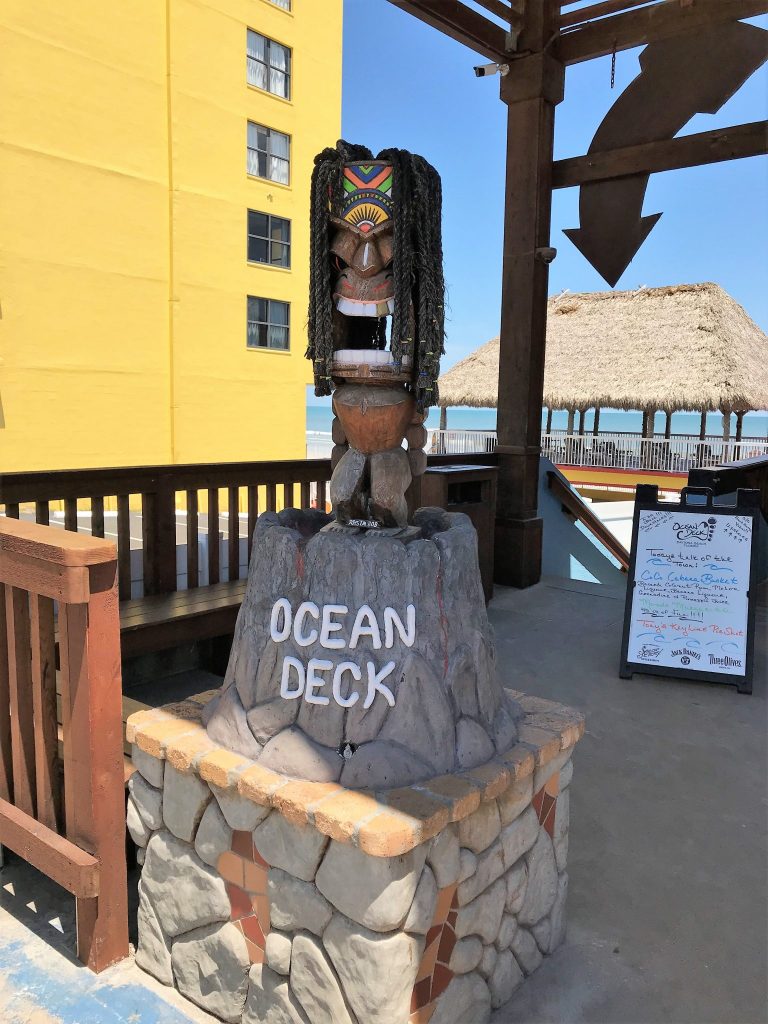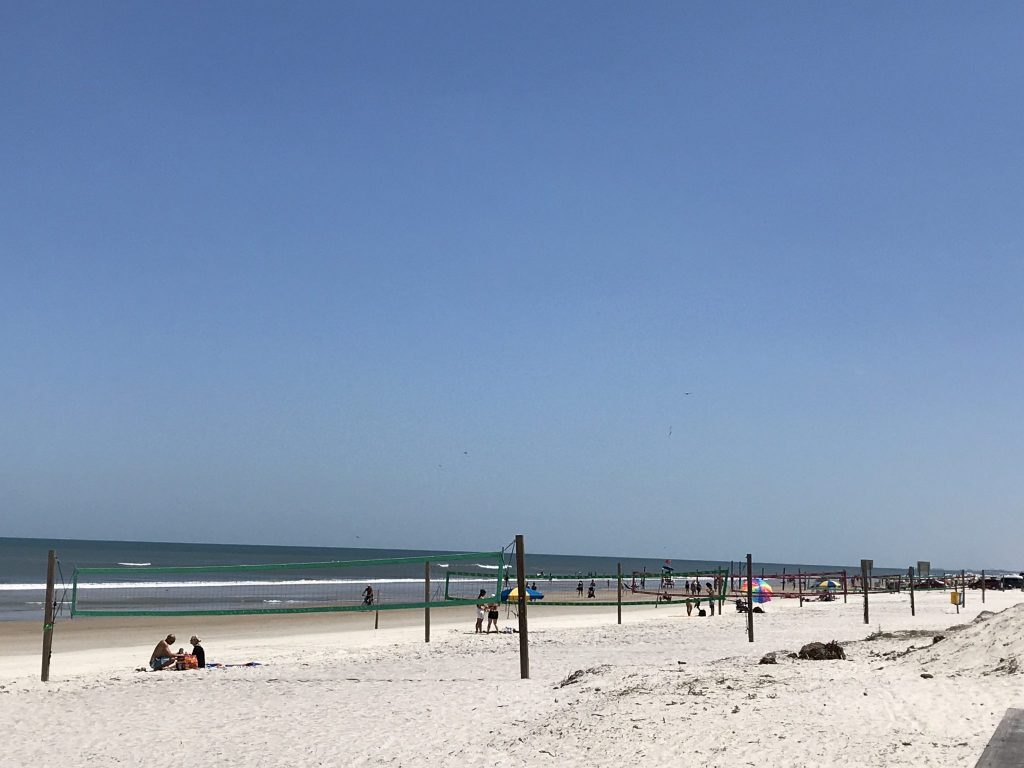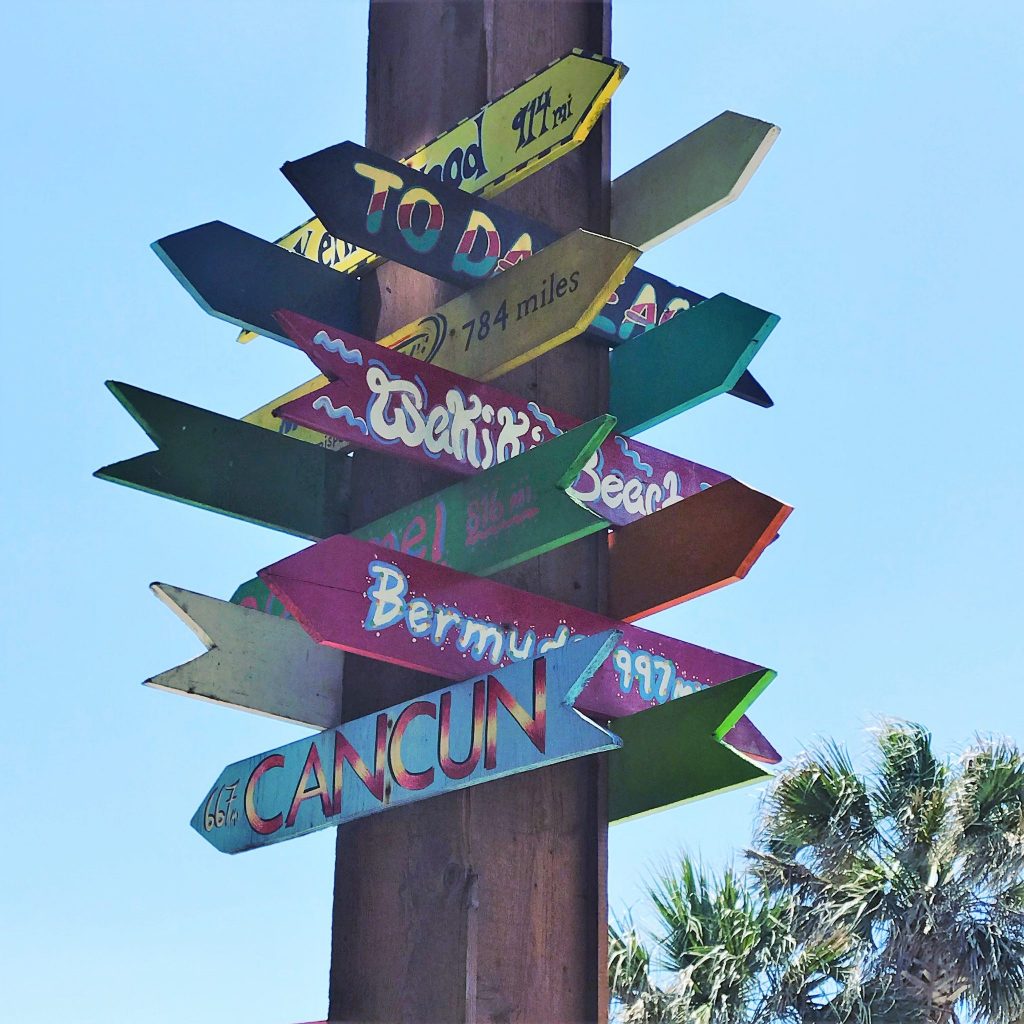 I had meals a few times at the hotel restaurant. Breakfast was included with our room every day and it has always been awesome. The view from our suite was pretty spectacular too.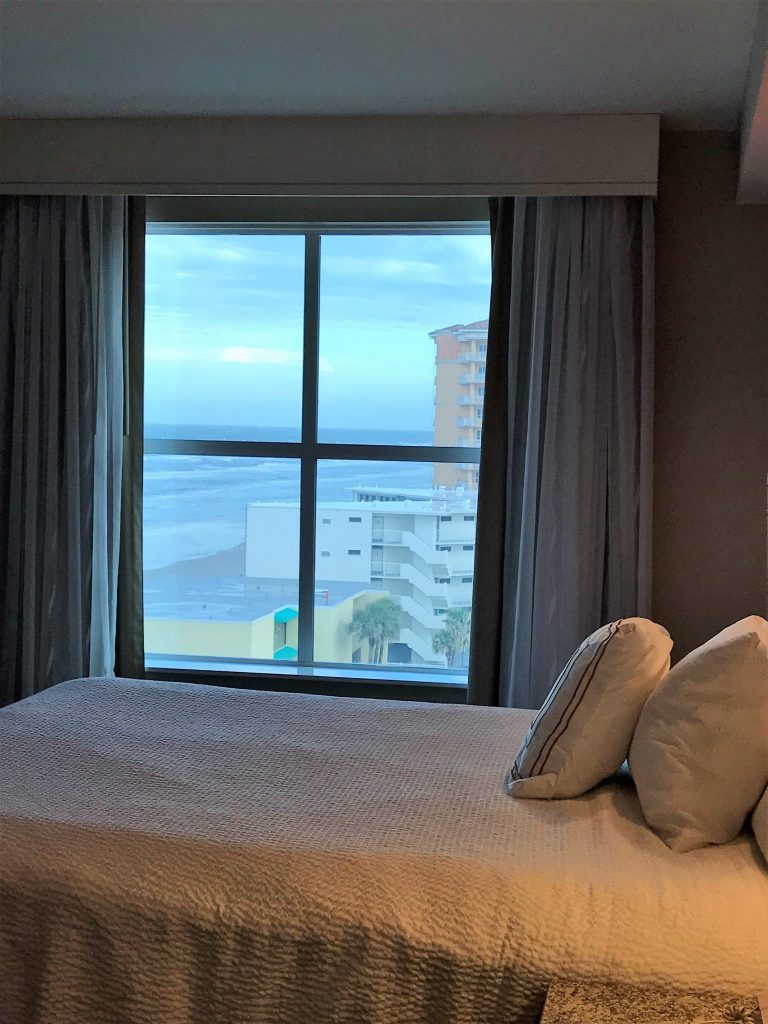 One day we went to the new restaurant Landshark. Nice place with a great view!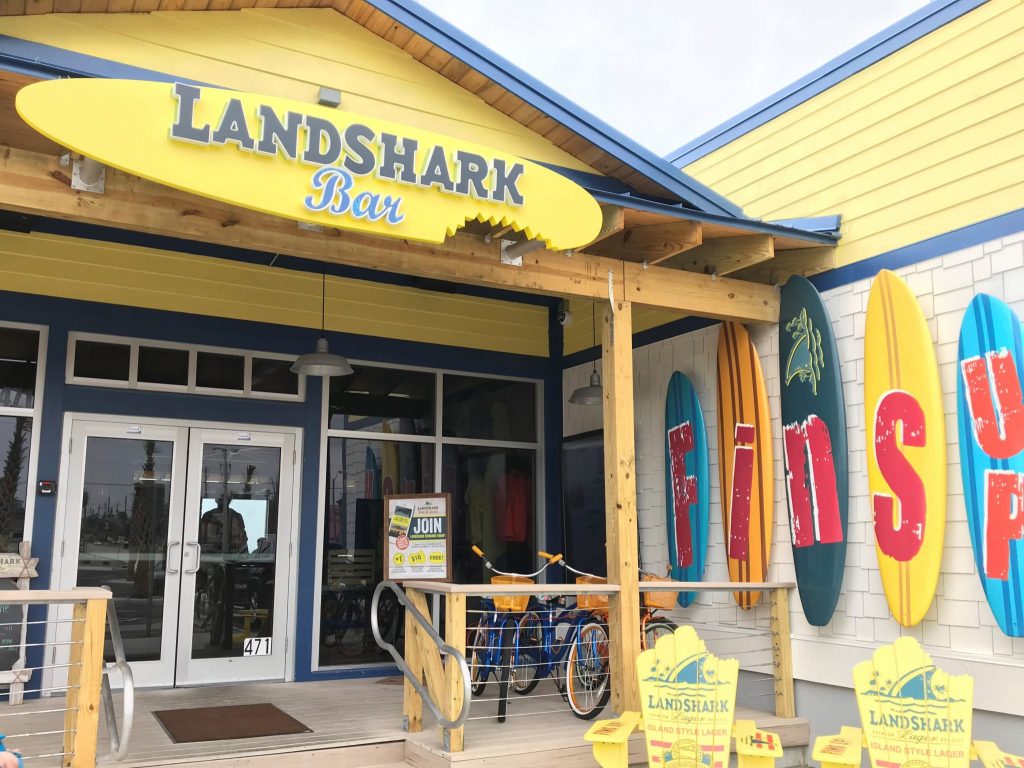 One night we all wanted sushi so we decided on Cafe Du Japon. As you can see it wasn't easy to find the sign to the restaurant lol and although the food was pretty good, the wait was very long. Thankfully we had good company and talked business the whole time.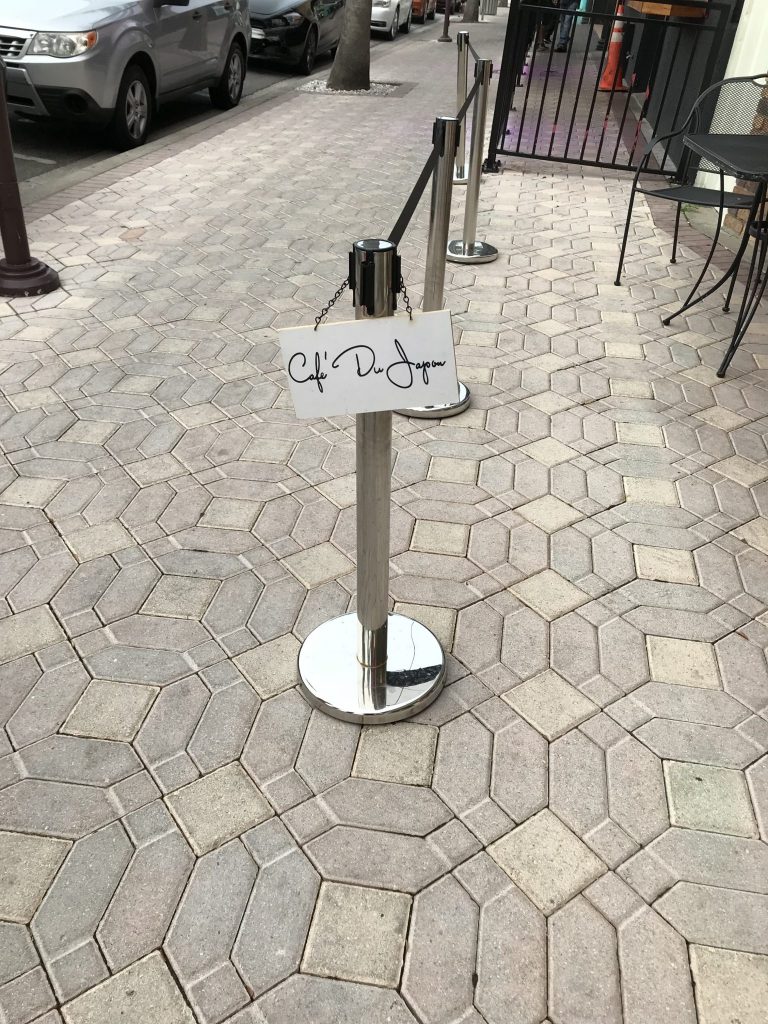 We went to Cocina 214, a Mexican kitchen and bar. It was pretty tasty. They had fried avocado. Yes please!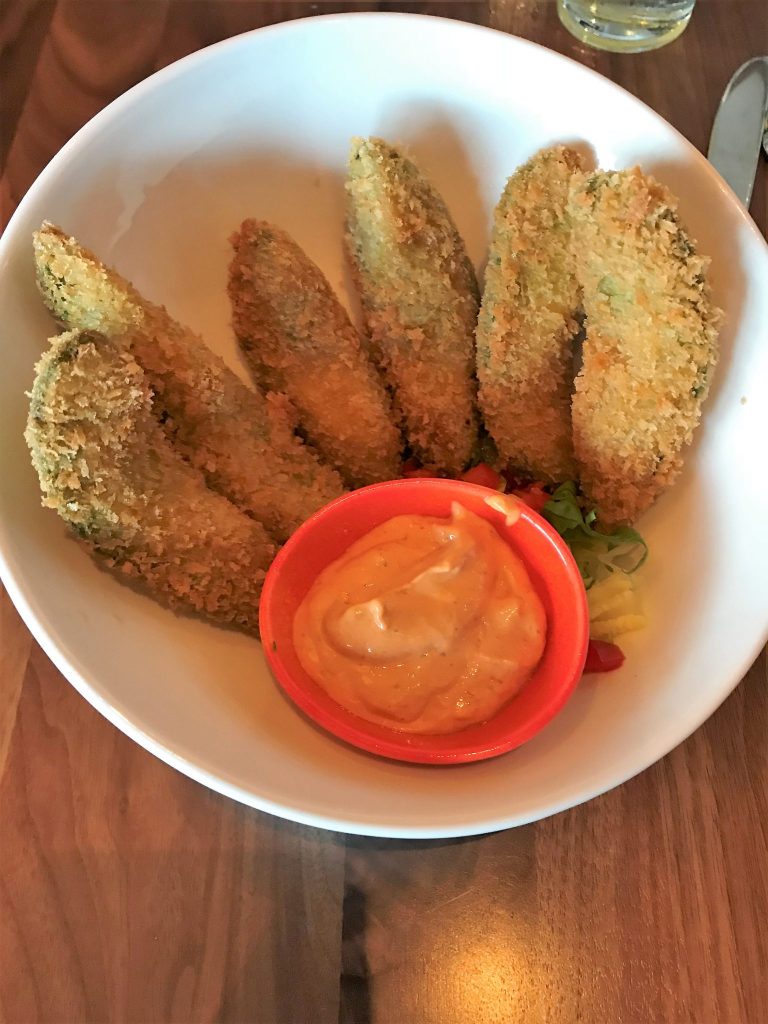 I had Vietnamese food at Rice Bistro in Port Orange and it was delicious. This restaurant was awesome and had a variety of Asian foods including Thai, Chinese, Japanese and Korean.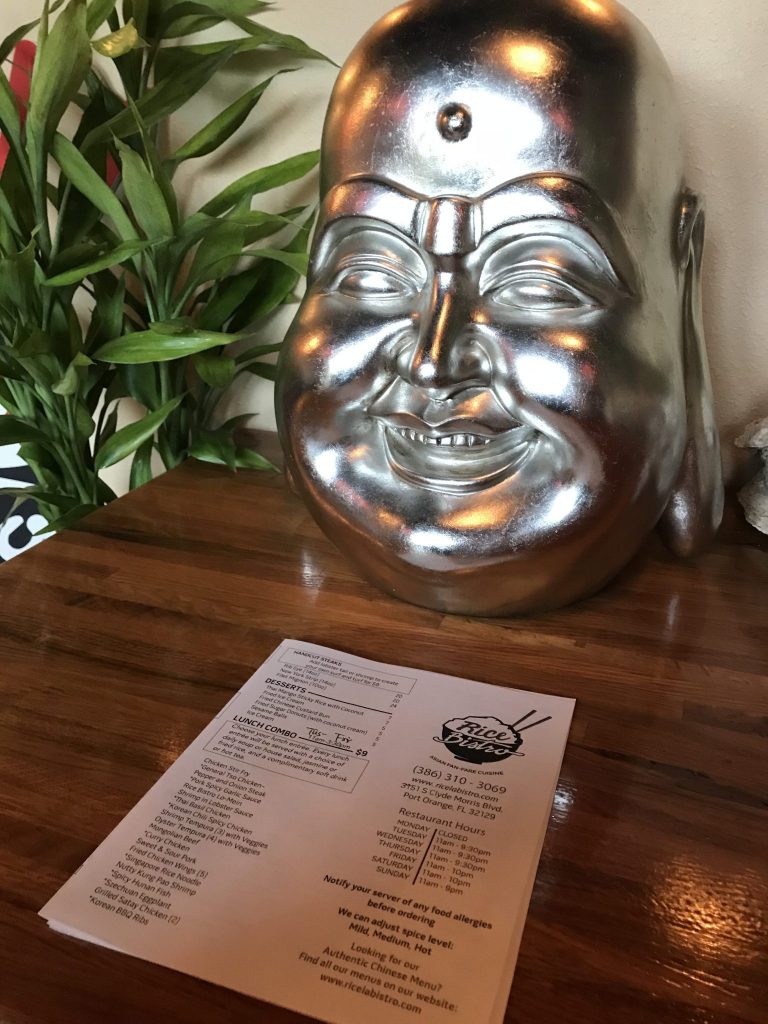 My last meal in Daytona was the best. My friend Nancy and I ate at a little Italian mom and pop restaurant called Porto-Fino. The food and service was beyond amazing. Why didn't I get any pictures? ha Must go back!
One of the big highlights of my week in Daytona was meeting actress, Kim Coles. You might know her from In Living Color and Living Single. She was there to teach us how to share our stories! Here we are together.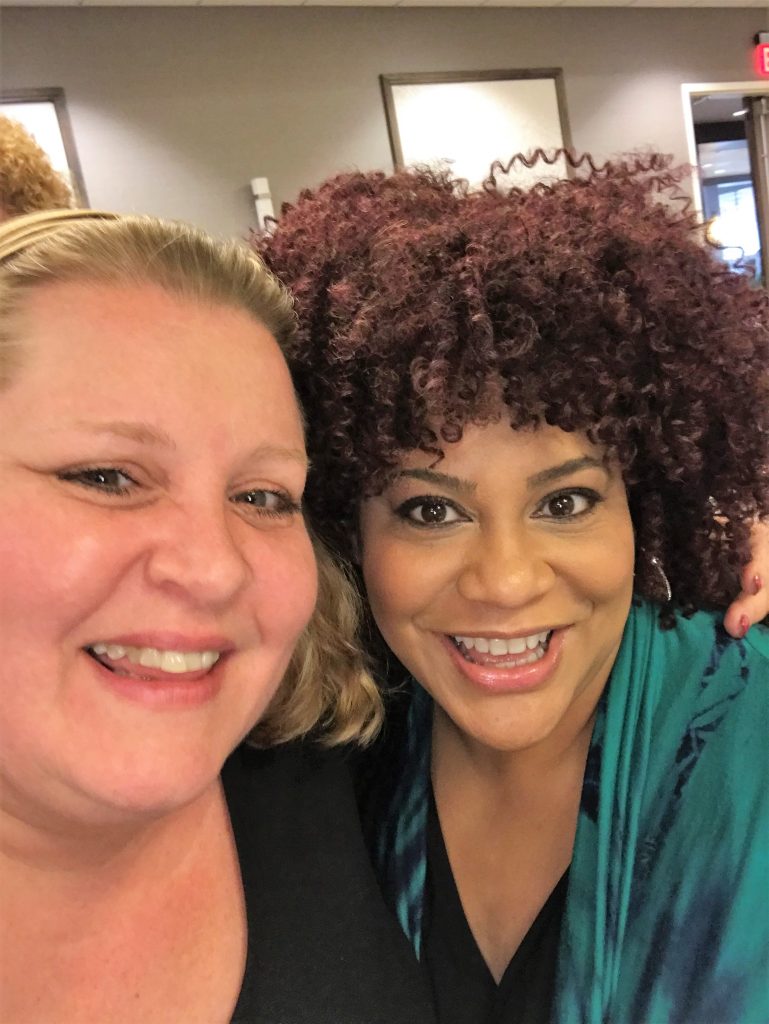 I was ready to get home to see Hunter, our new grandson so I packed up and headed to the beach on my last day to finally stick my toes in the sand and take some video footage of the ocean. I don't care whether it's sunny or cloudy, the beach is always my calming place.
Have you ever been to Daytona Beach, Florida?