Disclosure: This post may contain referral/affiliate links.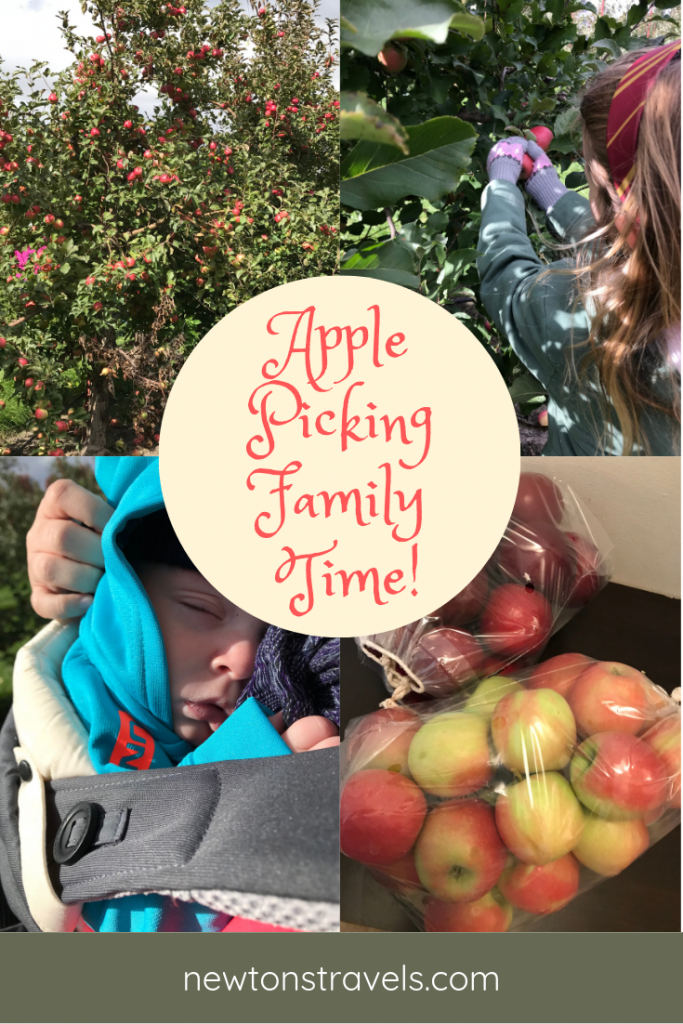 This past weekend we went apple picking with family and it was a blast. I had never been to an apple orchard or apple picking so it was a fun experience. We went to Jonamac Orchard, a three generational family farm in Malta, IL. It was about 2 hours away from our house.
You just pay up front, they give you bags for your apples and you're on your way. They have a pumpkin patch too but we skipped that part because of the weather.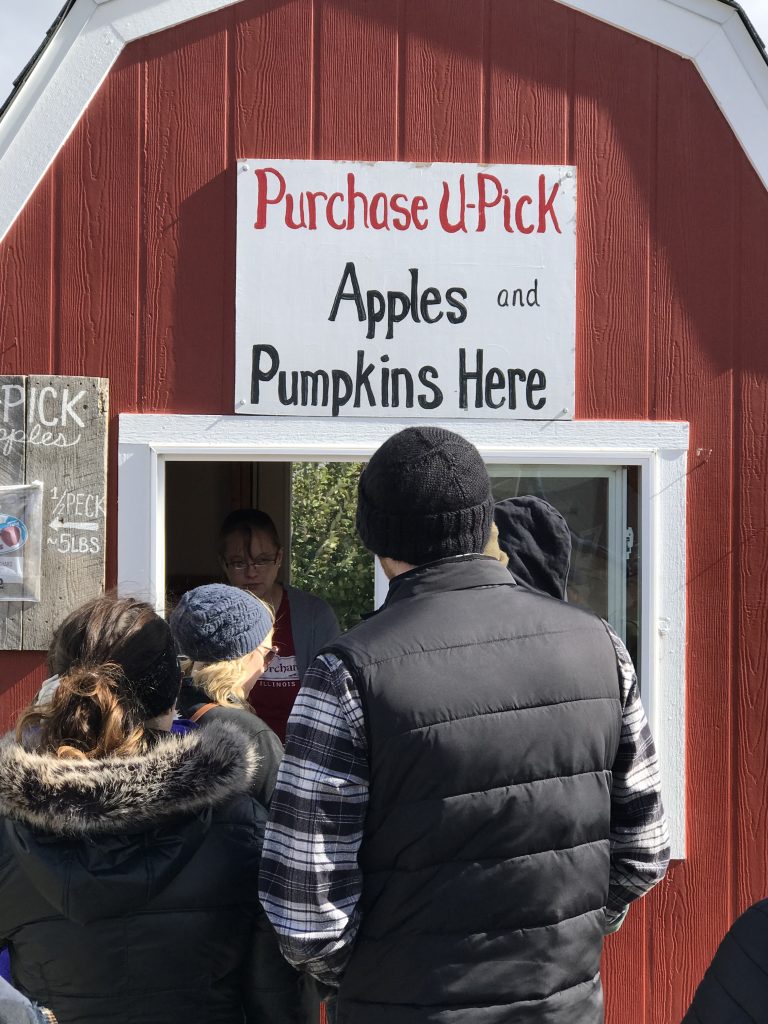 We went with my stepson Tyler, our daughter-in-law Tiffany and their baby (our grandson) Hunter plus our 6 year old granddaughter Bella. The drive to Jonamac Orchard was quite the trek but so worth it.
We started at the corn maze then stopped by the jumping pillow for Bella to get some energy out and moved on to apple picking (Pink Lady apples please, so delicious, they taste like candy!). While the guys took the apples to the cars, all of us girls + Hunter went to the petting zoo. That was my pick…I LOVE animals!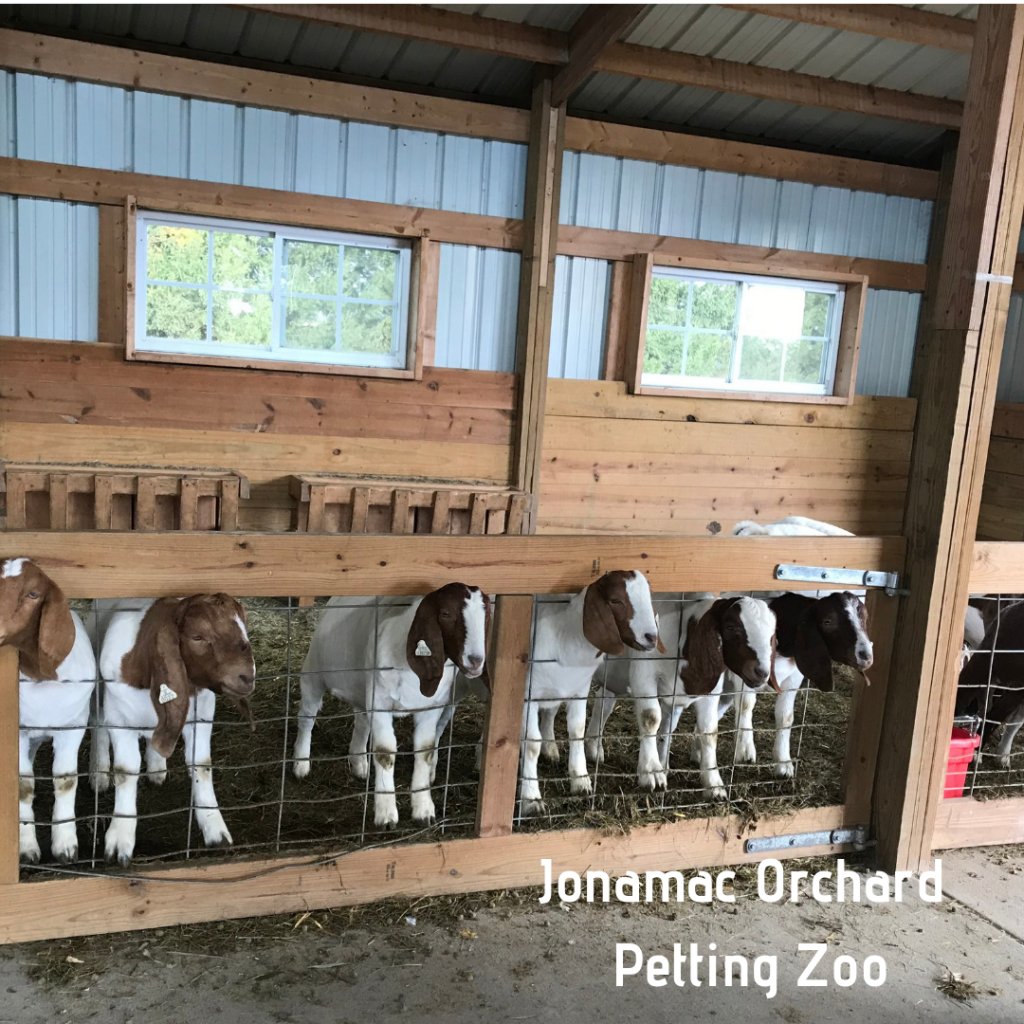 After apple picking, we moved on to the Cider House where we waited in line for a wine and cider tasting. Bella was very patient and they were kind enough to give her regular cider while we all sampled. We bought cider (theirs is UV processed and eliminates unsafe pathogens without altering the taste), Apple Blossom carbonated wine and Barrel Aged Hard Cider (spiced rum). Ready to dig in! Yum.
Then we moved on to the bakery building where Bella was in all her glory. Who am I kidding the adults were too. The caramel apple was on her wish list. The apple donuts on everyone's and I was all about the fudge! They sell their own apple butter, mustards, bags of apples and a lot more!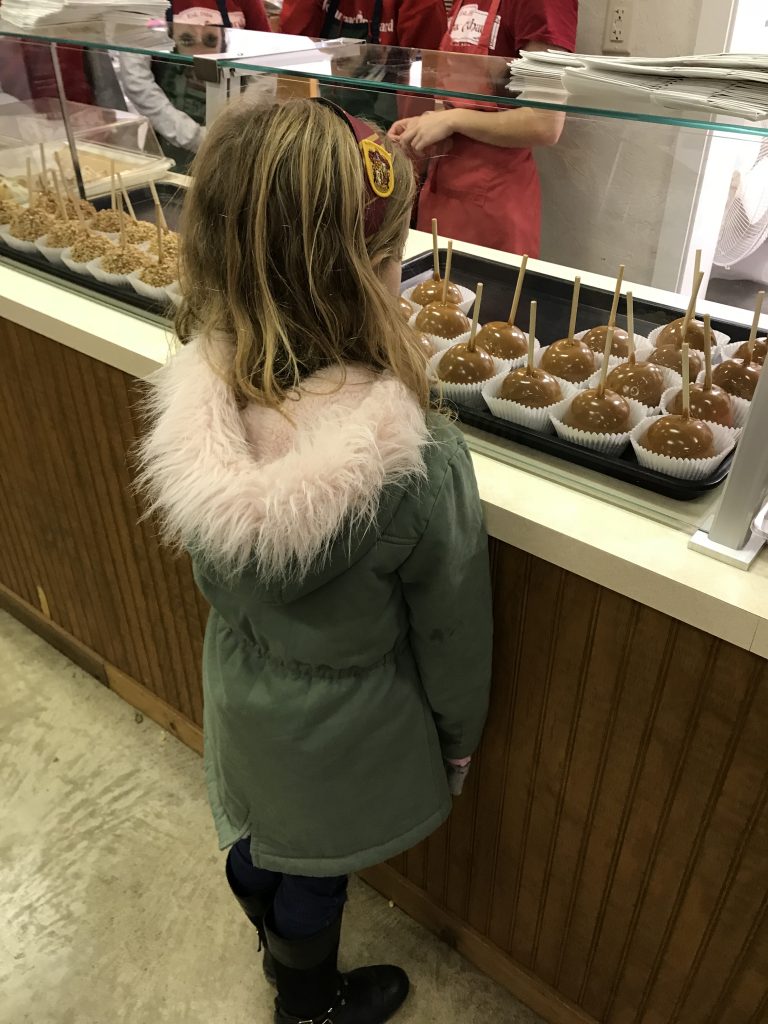 We grabbed a couple goodies and sat down for a snack. After that, Bella, grandpa (Kevin) and Uncle Tyler got more energy out in the Barn Yard play area. There is a lot of fun stuff to do. The 'big kids' liked the slide too.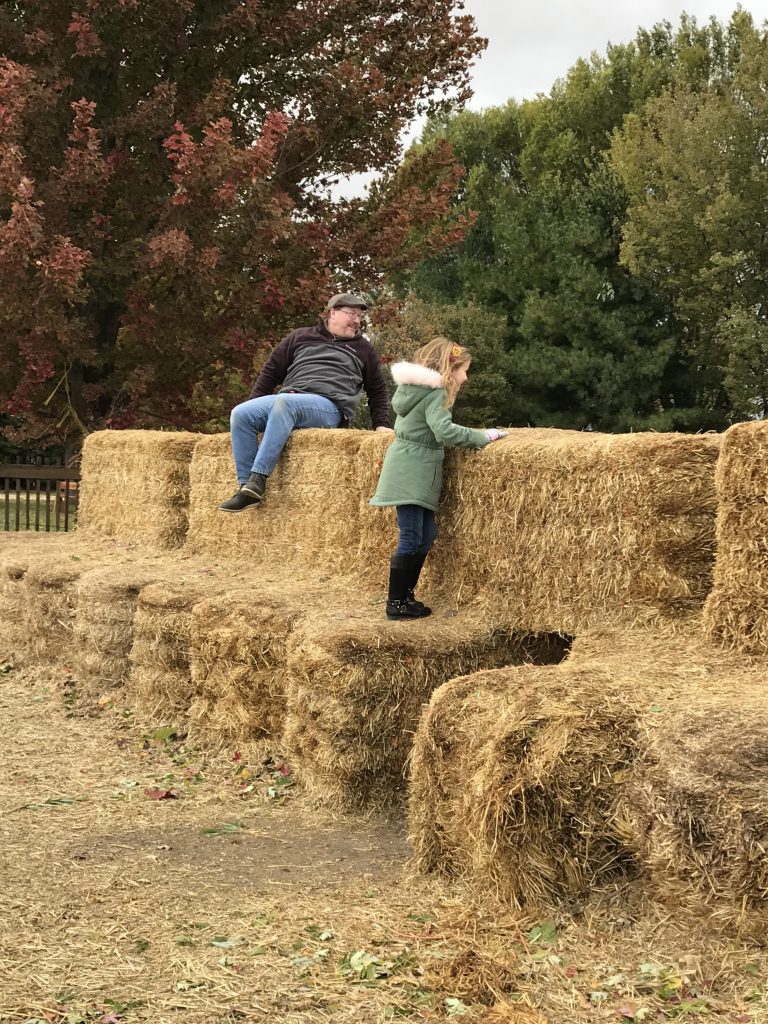 It was a totally fun and affordable experience and I would highly recommend visiting the Jonamac Orchard.
They say "Our mission is to provide our visitors with a safe, clean, fun and memorable family fall experience." and they did just that. We will definitely go back.
Do you go apple picking? What is your favorite kind of apple?