Disclosure: This post may contain referral/affiliate links.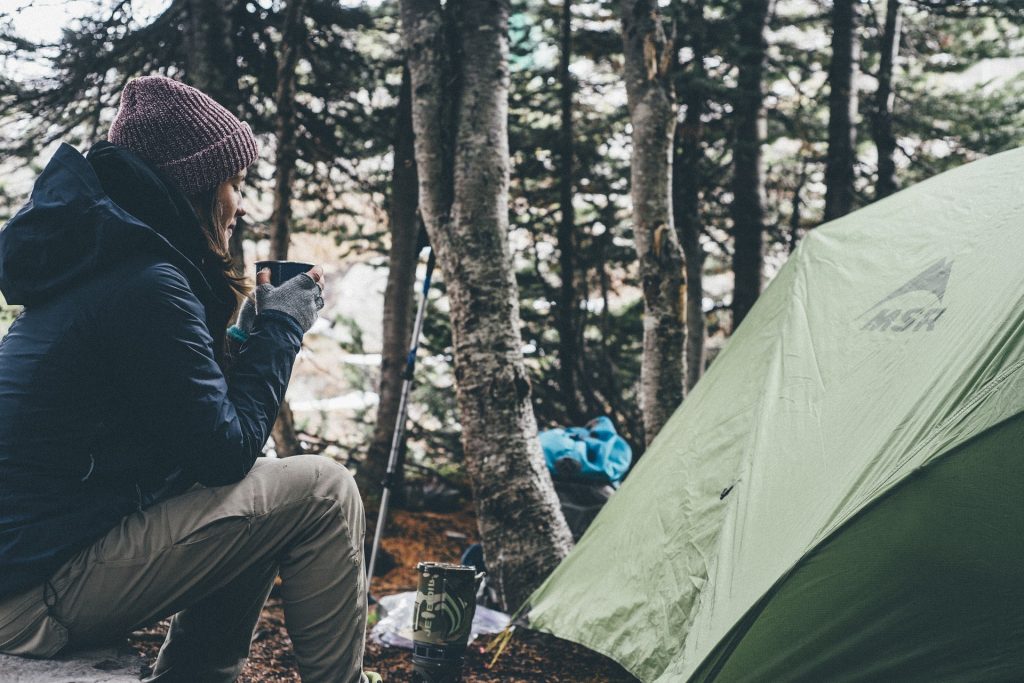 What are the Best Clothes for Camping?
One of the most important considerations for camping is what to wear. So I'm going to share how to pack camping clothes for your next trip. You won't pack the same things as if you were going to the beach where all you need is a swimsuit and a towel. We wish it was that simple!
With camping, you need to consider many factors. You want clothing that will keep you warm, safe, and dry. Consider the weather for the time of year you'll be camping. Check a weather app before heading out to make sure you're prepared.
I bought these jackets for travel and camping. I love that Columbia has plus sizes. The one on the left is the Tested Tough jacket and on the right is the Switchback III. Love them both. And perfect for layering.
What Clothes Should I Pack for Camping?
The camping clothes you may need are raincoats, boots, water shoes, and any other types of clothing to keep you comfortable and safe. Flip flops really aren't the best idea for camping. Do as I say not as I do?
Each camping destination has its own terrain to consider. Is it flat or mountainous? Are there cliffs? Is there water? Knowing this info in advance will help you choose the best type of clothing to bring along.
HIS
HERS
Always wear shoes while camping. Going around barefoot is not a good idea no matter where you are, because it's easy to hurt yourself and ruin your entire camping trip. If you plan on getting into lakes and rivers always wear a good pair of water shoes.
Best Clothes for Camping Activities
Got any activities planned for your camping trip? Be sure to dress appropriately for each activity. Your camping clothes for these activities will differ.
For example, if you plan to go horseback riding, you should pack long pants and some kind of boots to wear. If you're going boating or kayaking, you might need water shoes and a swimsuit. And don't forget life jackets. They do have plus size ones if you need them.
How to Dress for Camping
Wearing layers is a great idea because the weather outdoors could change at a moment's notice. I would recommend taking the following camping clothes with you:
Mittens/gloves
Hat
Sweater
Waterproof jacket
Socks
Long pants
Sweat Pants/Long Johns
Boots
Walking shoes
I also recommend slippers for inside your tent or camper/RV. Always have a pair of shoes nearby too.
Beginner camping tip: Pack more than you think you need unless you're backpacking. The weather can turn on a dime and you'll want to be prepared with a variety of camping clothes.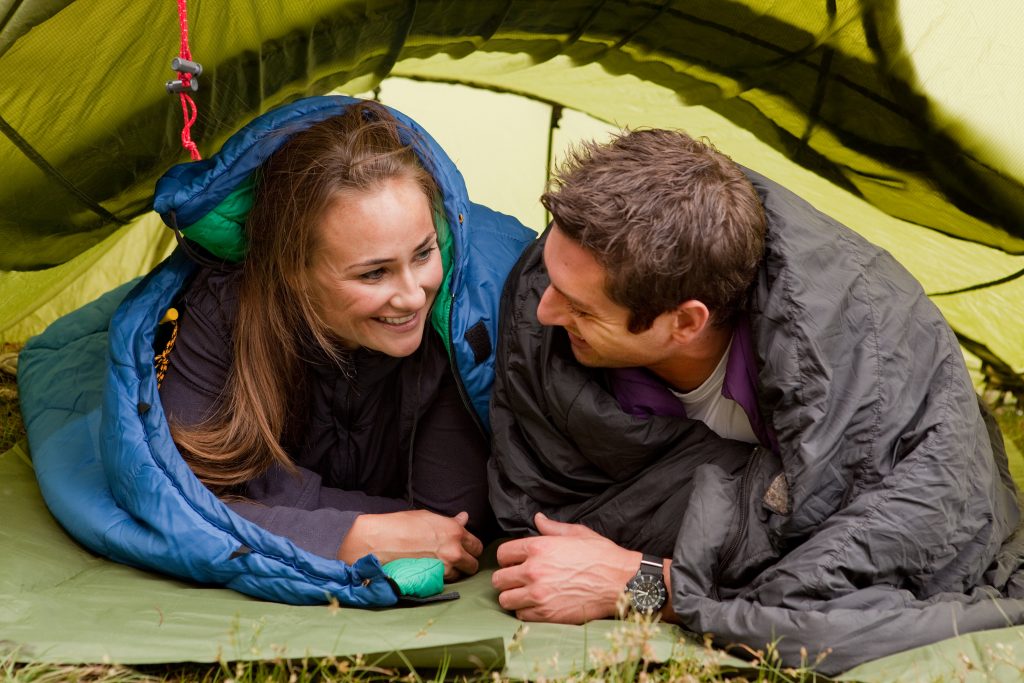 What Do You Wear to Sleep in a Tent?
Here's the biggest asked question of all time. What do you wear when sleeping in a tent? People's suggestions will differ. I personally liked to wear shorts and a t-shirt or tank top in the summer or sleep pants and top in the cooler months. I usually start out with socks but they come off during the night. Hubby wears either shorts, sweat pants or long john's and a t-shirt.
If you're using sleeping bags, they should keep you nice and toasty so you won't need to many layers. I personally did not like sleeping IN a sleeping bag so I would lay on the sleeping bag and use blankets. I know, I'm odd.
How Do You Store Clothes When Camping?
As for storing our camping clothes when tent camping, we never went for more than 3 nights so I would just keep our clothes in travel or duffle bags. Hubby would sometimes use a backpack. Whatever you do make sure your bags are not close to the edge of the tent where water could seep in.
We occasionally packed our carry on suitcases because they were small and easy to move around. We could also use them as bed side tables in the tent because we used inflatable beds. I'm more of a glamper so we don't rough it.
You can see a few other ideas for packing camping clothes below. These camping clothes storage ideas include water resistant packing cubes, a waterproof dry bag and more.
Dressing for your camping trip doesn't have to be hard or expensive. You can often find used items at second-hand stores, or I bet you have something in your clothes stash that you might not even remember you had. Old clothes are perfect to take camping.
Hopefully you found these tips helpful. If you need more beginner camping tips I have a post for you here.
What type of clothes do you pack for camping?