Disclosure: This post may contain referral/affiliate links.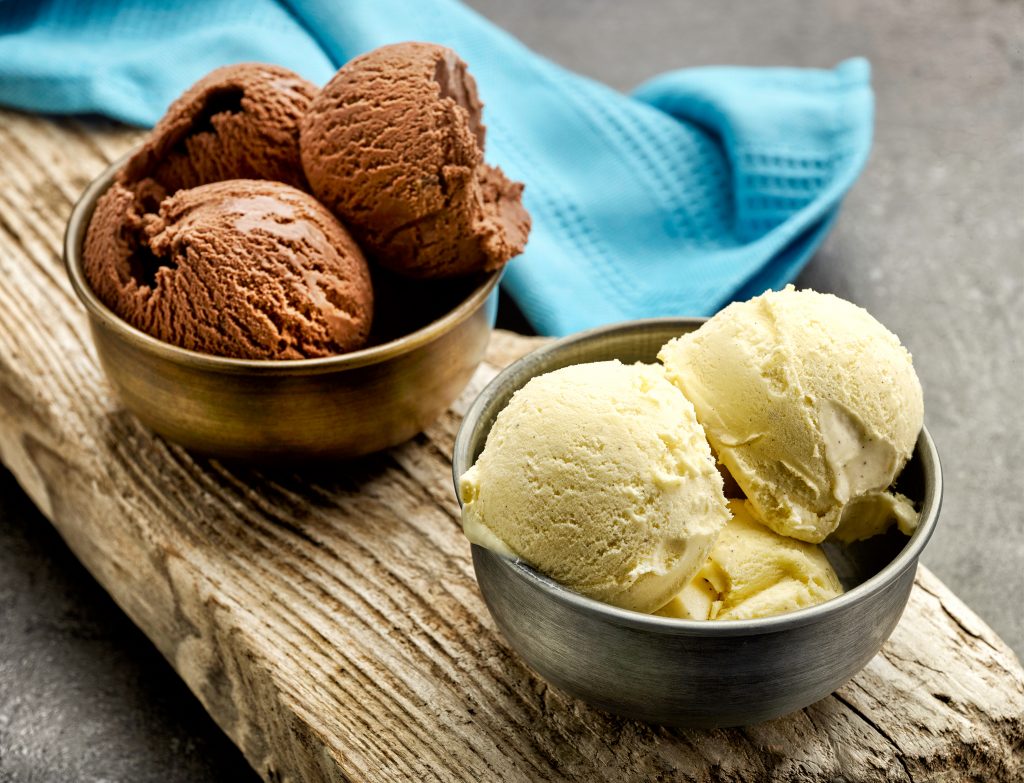 Are you craving a delicious scoop of low carb and Keto friendly ice cream? Let's find the best options from store bought to homemade. I picked out some great choices found around the web and shared them below.
I have had a hankering for ice cream lately. The Keto ice cream bars from Costco are currently in our freezer. I enjoy them every so often but wanted more of a variety.
And ice cream from a bowl sounds divine right now. Not to mention homemade is usually healthier anyway.
I have found some great recipes on Pinterest and Instagram so I thought I would share them. I'll embed them below so you can see the ones that caught my eye. Like this one from Britney?
Making Homemade Ice Cream
I want to try my hand at making ice cream with my KitchenAid ice cream bowl attachment. But what I would really love is a stand alone ice cream maker like this one. Looks like fun!
I remember making ice cream as a kid with one of those old fashioned style manual ice cream churners. It was brown and looks similar to this.
I don't imagine I can make a delicious keto low carb ice cream with that. But maybe. We'll have to see.
Now if this instant dessert pan will work, that would be really fun. You're supposed to put this in the freezer first then pour your mix in, stir and let it sit for a few minutes then roll the ice cream up to serve. This looks like it would be fun for kids.
There are so many ways to make ice cream but I don't think they all work for a keto low carb ice cream option. Hopefully I'm wrong?
Keto & Low Carb Ice Cream Recipes
Here are some delicious options that I wanted to share. Vanilla, peanut butter and even blueberry cheesecake. WOW!
The following 4 ingredient Keto ice cream sounds simple enough to make. My mouth is watering.
The next recipe is a 3 ingredient Keto peanut butter ice cream. Sounds SO good. I LOVE peanut butter!
And please let us not forget the Keto hot fudge sauce for our vanilla, chocolate and mint chip low carb ice cream. Holy yum!
If you don't feel like making the chocolate sauce, you can just buy some ChocZero chocolate sauce at Netrition. Speaking of Netrition, I should do a post with all my favorites. I shop here often.
Now look at this Keto, gluten-free and low carb Blueberry Cheesecake ice cream. It's so pretty. And I bet it tastes just as good as it looks. Does it sound good to you?
You'll find a lot of other great homemade low carb ice cream recipes here. They all sound so delicious: Keto Nutella Ice Cream, Keto Death By Chocolate Ice Cream, Keto Strawberry Ice Cream – No Churn Recipe, Mexican Chocolate Avocado Ice Cream and lots more! Enjoy.
Healthy Ingredients
Here are some of the ingredient ideas I think we'll need to make some amazing Keto and low carb ice cream.
Heavy Whipping Cream and/or Coconut milk
Sweetener of choice (like Swerve, Monkfruit, Erythritol, Stevia, etc.)
Unsweetened Almond Milk
Cocoa or Cacao Powder
Eggs
Now if you don't feel like making your own you could always try the different Keto/Low Carb ice cream options that you can probably find in your local grocery store. I like the Keto ice cream bars from Costco. I don't personally care for Halo Top or Arctic Zero (it's been a while since I have tried them though so maybe they are better now?). Obviously keto low carb ice cream should be eaten in moderation.
Next you'll want some fun ice cream bowls. We like the Host frozen products (image below) however this idea for colored dessert bowls is too cute.
Don't forget an ice cream scoop! It's a pretty important tool wouldn't you say?
Do you have a favorite keto or low carb ice cream recipe? Please share!
Love ice cream? Pin this post to save for later.