Disclosure: This post may contain referral/affiliate links.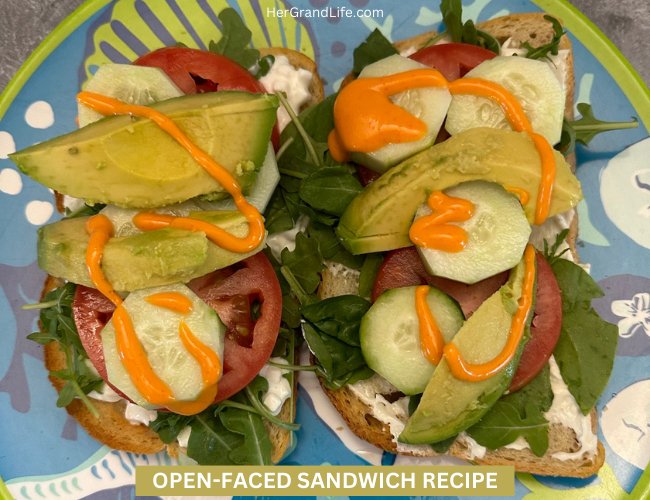 A few weeks ago, I had the most delicious open-faced sandwich for lunch thanks to an idea from the influencer behind Better with Chardonnay. Here are the ingredients I needed for this recipe.
EVERYTHING YOU NEED FOR THIS AMAZING OPEN-FACED SANDWICH RECIPE
HOW I MADE MY OPEN-FACED SANDWICH
STEP 1: BUTTER THE BREAD
Butter 2 slices of fresh sourdough bread (I used regular for this round but for my keto friends see the one below) and place in the air fryer/indoor grill for a few minutes. I totally forgot to butter mine.
STEP 2: SPREAD ONE SLICE OF BREAD WITH COTTAGE CHEESE AND THE OTHER SLICE WITH CREAM CHEESE
STEP 3: ADD SEASONING TO EACH SLICE OF BREAD
Sprinkle a little bit of the Everything But the Bagel Seasoning on top of the cottage cheese and cream cheese. I also missed this step.
STEP 4: ADD ARUGULA/SPINACH MIX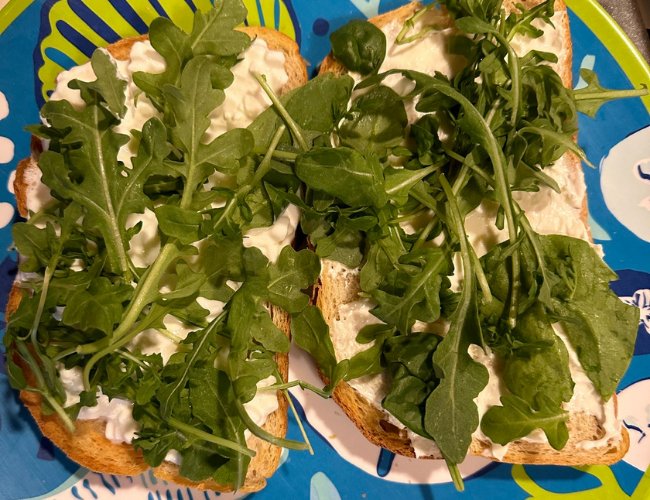 If I have the choice next time, I would prefer only arugula without spinach but it was still just fine.
STEP 5: ADD SLICES OF TOMATO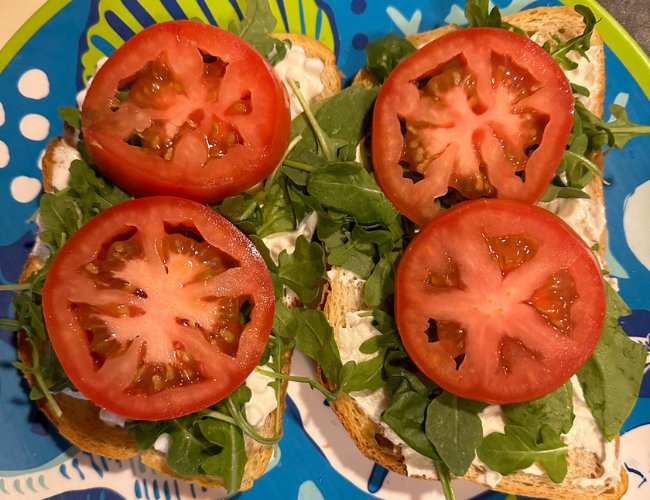 STEP 6: ADD CUCUMBER SLICES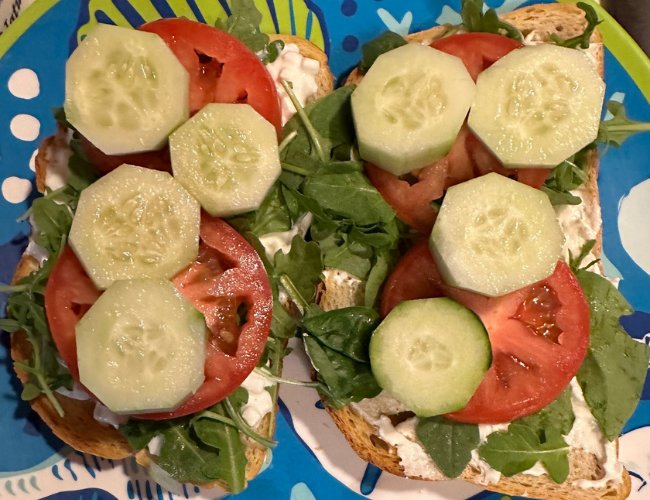 Thinly sliced cucumbers will work best, unlike mine. Do the same for the tomatoes above!
STEP 7: TOP WITH AVOCADO SLICES
STEP 8: TOP WITH HOT SAUCE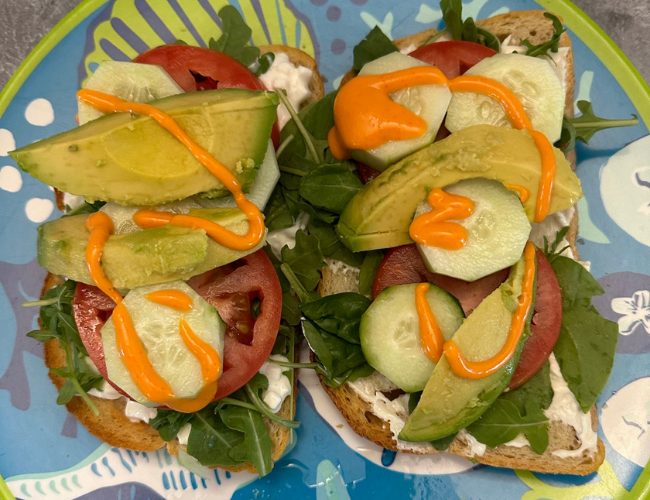 Use a generous drizzle of Hellman's Creamy Sriracha Sauce
My Notes
I didn't add onion and like I mentioned I forgot to butter the toast and sprinkle Everything But the Bagel seasoning which was a bummer but it still tasted SO super delicious that I had it a couple more times that week. And I will have it again for sure.
Washed it right down with some Milos zero calorie sugar free sweet tea. Yeah I know…but I love this stuff!
It was the perfect lunch! You should try this open-faced sandwich recipe.
What are your favorite open-faced sandwich toppings?
Pin this sandwich recipe for later…