Disclosure: This post may contain referral/affiliate links.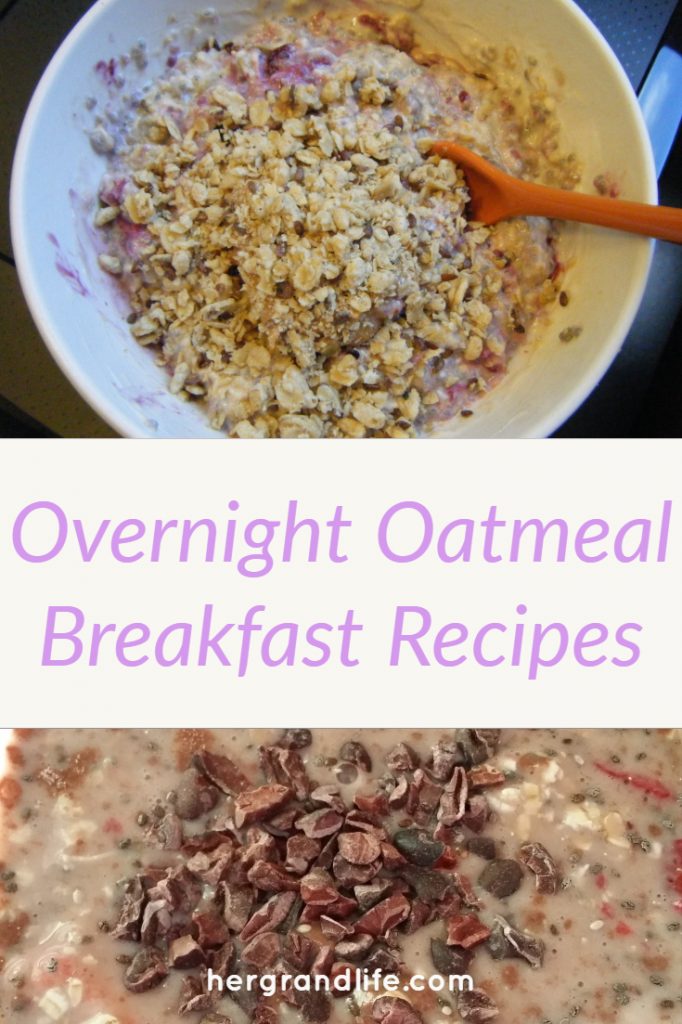 Overnight Oatmeal Breakfast
1/2 cup oatmeal
1 tbsp. chia seeds
1/2 banana
1/2 cup almond milk
1/2 cup Greek yogurt
vanilla
Berries (blackberries, blueberries, strawberries)
Put in fridge overnight!
Before serving you could add any of the following options:
Drizzle of honey or syrup
Peanut butter
Granola
Dry cereal
I have seen various overnight oatmeal breakfast recipes (overnight oats) options on blogs so you can always do a Google search for more ideas. This is COLD cereal, not cooked just so you know.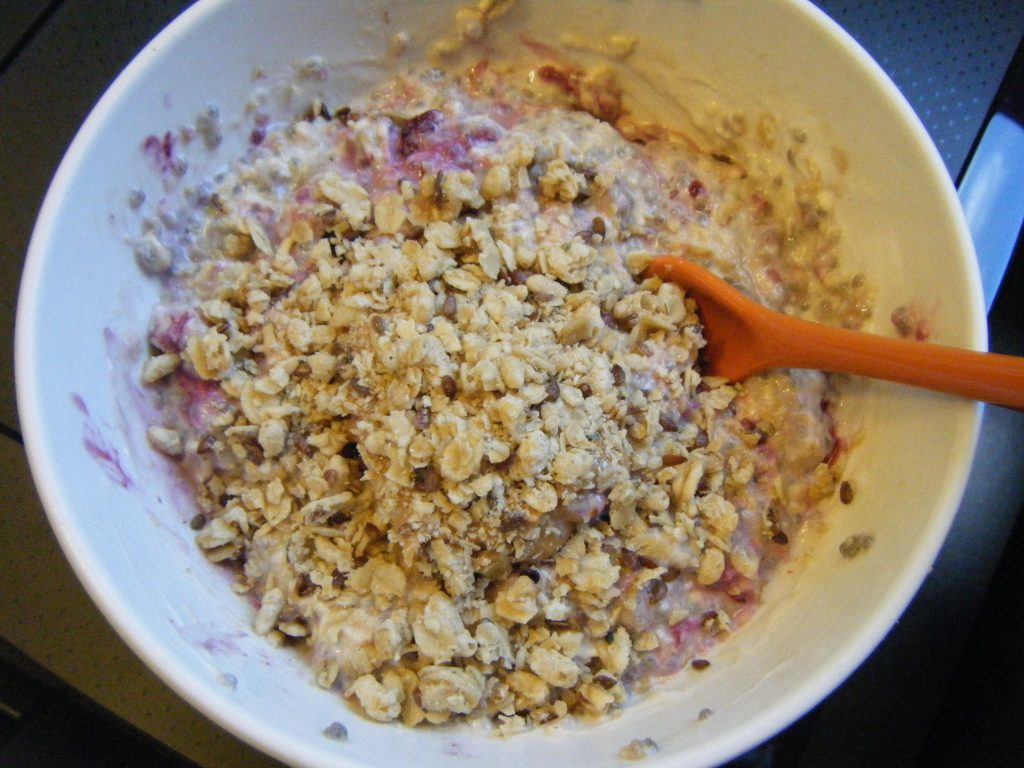 My overnight oatmeal above consisted of oats, chia seeds, Greek yogurt, vanilla, blackberries, banana, almond milk and then I topped it in the morning with peanut butter and granola.
Some of my favorite overnight oats bloggers are listed below:
Uncooked overnight oatmeal for breakfast is a great start to your day. Enjoy!
Have you every had overnight oats? Do you prefer your oatmeal hot or cold?