Disclosure: This post may contain referral/affiliate links.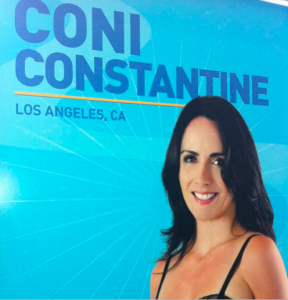 Please welcome my friend Coni, our guest blogger for the day.
Small Steps to BIG Change
Everywhere you look today there seems to be ads promising quick weight loss and fast results. A body wrap here, a little pill there, perhaps eating those little boxed frozen dinners will get you back in to those jeans you wore in high school. Tempting isn't it?
The truth of the matter is that many of these quick solutions DO work, but only in the short term. The downside is that if something gives you results that quickly, those results will likely disappear just as quickly resulting in an up and down yo-yo ride of weight loss and weight gain. Enough is enough peeps!!
The good news is that there is a better way and it's so simple. Small choices that you make every single day can add up to big changes in your body that will last far beyond what those quick fixes offer. Get off the diet roller coaster and start living a leaner, happier and healthier life.  What's the secret? Permanent and positive lifestyle changes. Every choice matters! Instead of making big changes all at once, commit to minor adjustments consistently. Every choice matters.
This is going to be different for every person but some examples would be replacing soda with water, swapping out white flour for whole grain options, weeding processed foods out of your diet one product at a time or committing to a fitness routine 5-6 days a week. Every choice matters.
As a trainer and a coach I have never known consistent exercise and clean eating not to work. If you give your body the whole nutritious foods it craves and combine that with physical activity you are going to be leaner, stronger and have more energy. Who doesn't want that?? Do it for yourself, do it for your kids, just do it!! You deserve to live the best life possible and that means living the healthiest life possible.
If you are ready to make those changes I'm here to help!
Coni Constantine is a 5 Star Team Beachbody Elite Coach and dedicated to helping people live their best lives. She has a passion for health and fitness and inspires others to do the same. She's also a hopeless cat lover, adventure seeker and a huge fan of Shakeology, the healthiest meal of the day.  You can find her at https://www.ConiFitness.com.