Disclosure: This post may contain referral/affiliate links.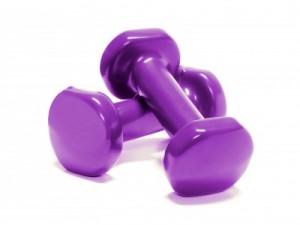 The week didn't go as well as I had hoped but it's been nice to get back into the swing.  After not working out while in Colorado, it was good to get back to it.  This weekend we did work on the shed but that wasn't a huge calorie burn.  Looking forward to seeing what this week brings!
I have also been able to pick a few tomatoes from the vines and they are so fresh and tasty.  Cool to be growing my own!  Can't wait for the bigger ones.  I'm already planning out next seasons garden.  I never thought I could keep things alive but it's been fun watching this all take place.  I might not be able to keep flowers alive but I love the tomatoes so far and hope the orange peppers start showing AND I would love to have kale and spinach to pick from next year.  Oh there are so many veggies I would love to see growing in my back yard.  We shall see!
Here are the workouts for this week:
Monday-
*Treadmill
Time: 30 min.
Miles: 1.66
Calories burned: 427
*Weights (upper body)
Time: 10 min.
Tuesday-
*Treadmill
Time: 25 min.
Miles: 1.33
Calories burned: 371
Wednesday-
*Treadmill
Time: 30 min.
Miles: 1.66
Calories burned: 428
*Weights (upper body)
Time: 10 min.
Thursday- Day off
Friday-
*Treadmill with weights
Time: 35 min.
Miles: 1.85
Calories burned: 490
It was really fun and a hard workout using weights while walking on the treadmill.  I was sweating big by the time I was done.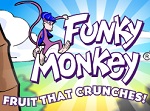 I tried a new snack today called Funky Monkey snacks. They were sent to me for review and were pretty tasty.  I'm not usually big on these types of snacks but so far I like them.  They are all-natural and freeze dried.  And the packages I got were a great size for those on the go.  They say that a lot of people mix the Funky Monkey snacks in yogurt AND oatmeal so I can't wait to try that.  You know how I love my oatmeal.  They have a fun and interactive website so be sure to check it out.  You can also find them on Facebook and Twitter.
Saturday & Sunday- Nada
My goals for this week:
Exercise 5 days
M/W/F-weights upper body
T/TH- ab work
Squires Fitness training program

P.S. I am hosting another Better Healthy Living challenge in September.  If you have any suggestions or would like to donate products for the giveaways, don't hesitate to contact me and/or post ideas on my Facebook page.  Sure hope you'll join us for the next one. The first one was a hit and I expect the 2nd to be even better. Join us!