Disclosure: This post may contain referral/affiliate links.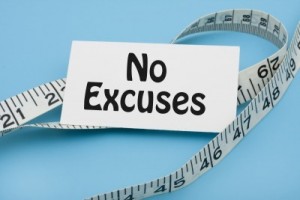 It's been a rough few months. Injuries had me down and out (excuse #1). We have been working for months on building a shed and remodeling the garage into a home gym that I stopped working out because I was so tired (excuse #2). As you can see, I used every excuse in the book to put my healthy lifestyle on the back burner.
I had lost the motivation to workout which in turn made it hard to keep up with healthy eating. What a mistake! I gained weight back, had no energy and felt mentally exhausted. Honestly I felt like a total failure.
BUT I am not giving up and for those who have been following me for the last few years know I'm not one to stop, come back with a sob story, lose weight again and repeat the process over and over. I want to lose weight BAD because when I was on a roll and losing weight, I felt awesome. I slept better. I had a lot of energy. It was easy to motivate others when I was motivated myself. Sometimes though, you can't always be the motivator, you need motivation too!
Have you been watching the Biggest Loser? This season there is a gal who is injured but she is still losing weight. All it takes is a modification of your workouts. I just stopped altogether and it got the best of me. Next time, I promise to look to someone for help with ideas on modifications (but let's hope there are no more injuries).
I'm not going to keep hashing this out but I just wanted you all to know that I'M BACK. I was down but not out. It takes commitment, I know that. And I am committed to living healthy. I know I'm going to struggle but I'm going to push through and do my very best to make the right choices when it comes to living a healthy lifestyle. I have to always remember that this lifestyle change is forever, it's not temporary.
And speaking of the Biggest Loser, I absolutely LOVED this saying from Dolvett, one of the new trainers on The Biggest Loser.
"It hurts to look good baby, it hurts to look good. I'm in pain every day!"
For those of you out there struggling with your weight like me, please know that we are all here for one another. It's really important for all of us to work together. It's much easier to change when you have a support system.
The Social Network Diet book talks about this exact thing. The book was sent to me for review and I would definitely recommend it. Here's my review of it…

This is the Nook ebook but the actual book will be announced on Tuesday Oct 18th.
From Barnes & Noble:
"The Social Network Diet: Change Yourself, Change the World book will help you make healthy changes in your life by improving your environment—and in so doing, transforming the world. It is not your classic diet book. It is not an exercise manual. It is unlike any other nutrition and physical activity plan you have ever seen. It is a guide, rooted in exciting new research, on how to make lasting, positive change in your life by creating a supportive social network and a favorable food and physical activity environment."
When I hear social network, my immediate reaction is that they are talking about Internet based connections but they talk a lot about the local person to person networking connections that can really make a difference in your life. I have personally found my social networks online are a great source of inspiration.
This book has it all:
Inspirational stories
1 & 7 day challenges
Helpful self-assessments
and more…
It shows you that you really do need the support of others when you are trying to change unhealthy habits in your life.
Are you connected to any social networks for support in living a healthier lifestyle?