Disclosure: This post may contain referral/affiliate links.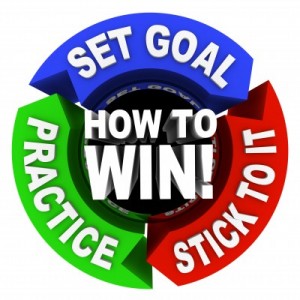 I'm ready to rock out November!  It will be a challenge with traveling and business commitments but I know I can do it.  I have only chosen a few goals but enough that will challenge me to kick things up a notch.  Come join us over on my Facebook page for workout accountability and comment below with your goals for November.
My November Fitness Goals:
1) Participate in the Pile on the Miles challenge starting Tuesday, Nov. 1st.
Goal:
Walk/Run at least 5 miles a week
Update spreadsheet with mileage 11/4, 11/11, 11/18 & 11/25
2) Participate in Holiday Bootie Buster Challenge starting Saturday, Nov. 19th
Goal:
Earn points!
Update Google doc 11/25, 12/2,12/9, 12/16, 12/23, 12/30, 1/6
Here's the point system-
1 Point per mile (run/walk)
1 Point per 3 miles biked
1 Point per 20 minutes of weight lifting, Pilates, yoga, stretching or abs
1 Point per 15 minutes of low impact cardio (i.e. low impact aerobics, easy biking, skiing, skating, water aerobics, snow shoeing)
1 Point per 10 minutes of high impact cardio (i.e.spinning, kickboxing, lap swimming)
1 Per day where you reach a minimum of 7 servings of fruits and veggie
See blog post for ways to get additional points.
And I'm going to throw something in for good measure.  We just bought a vertical knee raise 'machine' so my goal is to work up to at least 30 knee raises at one time by Nov. 30th.
I had a similar goal a while ago when we were gym members and I accomplished 20 knee raises at one time.  So we are going to work on it again.  I love this exercise!
 What are your November fitness goals?