Disclosure: This post may contain referral/affiliate links.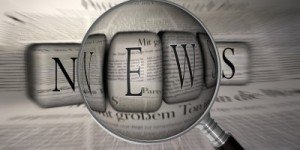 Happy 2012…here are some fun finds for you this week.
Barnes & Noble has a special on fitness DVD's through the end of the month
Fitness DVDs: Buy 2, Get a 3rd FREE at BarnesandNoble.com!
Here's an article on 10 Realistic Tips for a Healthy 2012
Over on Fit Mom in Training, she's having a cool giveaway for 3 months access to GaiamTV.  Looks neat!  Ends Jan. 18th.
Enter to win the new book, Working Out Sucks!
over on the Fit and Fun blog. They have 4 books to give away so chances are real good!  And their video is really cute too.
We are now 6 days in to the new year.  Even though I have been sick for all of it, I have kept with my food journal and my theme of fitness every day goals.  The goals I set for myself are some of the suggestions in the video below.
How to Jump Start Your Weight Loss Plan Part 1

It won't be long before I'll be jetting off to Oklahoma.  My stepdaughter is having her first baby!  While we are there though, I would love to try out the raw food restaurant Matthew Kenney, formerly 105 degrees.  Looks and sounds like an interesting experience.  Have you ever been there?
Oh and I made up a quick Mixed Berry Green Smoothie this morning to get some nutrients in my sick body lol  You'll also find a video about eating clean that I shared on my Tumblr page from Cassey over at Blogilates. She is awesome!  Follow her!
That's all for this Friday!  Hope you have a great weekend.