Disclosure: This post may contain referral/affiliate links.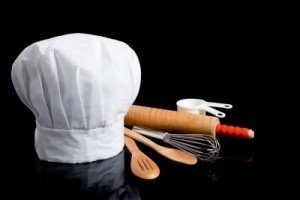 Here's a video today that comes from Nicole of Pure Bliss Eats and Making Good Choices.  In this video she shares her cauliflower pizza crust recipe.  It looks simple and tasty too.
I really need to work on my food choices (that is another blog post lol). I have been researching and pinning some ideas and want to go through a few books I have as well. The whole goal here though is for the recipe to be easy and have no funky ingredients that I'll never use again or that I have to go to a specialty store to find.
Kev would love for me to cook a few times a week so I would like to be able to make something we will both enjoy. He's still a meat eater BUT he's very supportive of me being a Vegetarian/Flexitarian (I eat fish & dairy) and he's enjoying veggified meals now too.
Enjoy the video!
Cauliflower Pizza Crust Recipe
Video by Nicole Culver.

I totally need a pizza pan and one of those Silpat mats
. That is really neat. If you read the comments on her video, you'll see that you should cook it a bit longer if you don't have a pizza pan with holes in it.
I really need some simple and healthy recipes that I can cook at home. Not sure Kev would go for this crust but it would make a great lunch option for me.
What is your favorite QUICK & HEALTHY meal?