Disclosure: This post may contain referral/affiliate links.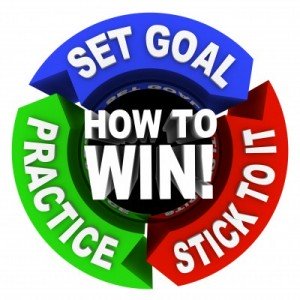 Happy Early Birthday to me!
On April 1st, I turn the big 4-0 and I'm treating myself!  I have really wanted to work with another personal trainer but the local in home trainers around here are just not feasible at this time.
I have come across a few online personal fitness trainers and was even doing a review for a company who started out well but then they never replied back to me after a few initial emails.
You might recall I posted about them here on the blog but never finished my case study/review and that was the reason.  You win some, you lose some.
And for the Win
I have been following Tina on her fitness/healthy living blog for quite some time and I'm very impressed with how she manages to keep fit with a busy lifestyle. She is a genuine person and someone I'm pretty sure I will feel comfortable working with.  She's also a fellow FitFluential ambassador so I know she's the real deal.
I contacted Tina with a few questions about the program tonight and she replied in timely manner. I didn't have any further questions so I signed up for her 8 week workout goal program ($75).  She has other program options as well.
In less than an hour she had sent me the paperwork via email to complete and sign.  I answered an exercise and goal questionnaire,  along with a health and medical history and signed the waiver/release form. The questions were what any personal trainer would ask like how many days a week are you currently exercising, where will you perform your workouts, what equipment do you have available, etc.
Best Body Bootcamp
I made sure to get signed up now because Tina has her Best Body Bootcamp starting this Monday, March 5th and I wanted to get started with her then so that I could have a personal trainer throughout the entire 8 week program.  You can even join the bootcamp too so be sure to read all about it.  It's only $25! Unless of course you want to sign up for one of her training options.
Be sure to let me know if you decide to join so we can help each other stay on track. I know I need the support and that is why I have chosen to hire one of the best!
I can't wait to get started.
Do you have a personal trainer?