Disclosure: This post may contain referral/affiliate links.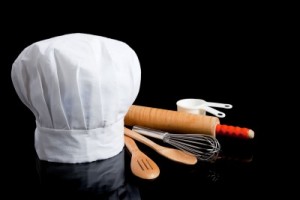 I have been looking for some healthy dinner ideas because I want to start planning our meals for the week ahead of time. It can't hurt that we'll save time and money by planning our meals.  I'm loving the idea of the online menu planning service.
Anyway, I came across some awesome healthy dinner ideas and wanted to share them with you real quick.
One of our go to meals is soba noodles with veggies and crushed tomatoes so that will be on the menu plan.  I'll write up a recipe and share it with you after we make it sometime soon.
I'm a vegetarian but still eat fish and dairy so these recipes will reflect that.
We have made black bean burgers before but this recipe sounds really yummy!  Can't wait to try it.
I love tofu but Kev doesn't so he will make something different for himself on nights I want tofu.
So pretty!  I really want to try this one.
Stacked Roasted Vegetable Enchiladas
Oh my!  Doesn't that meal look awesome?
So those are just a few that I found.  Whenever I come across a recipe I think I might want to try, I pin it on my Healthy Recipes Pinterest page.
Do you meal plan?  Know of any menu planning services other than Menu Planning Central (linked to above)?  Any yummy simple vegetarian recipes?