Disclosure: This post may contain referral/affiliate links.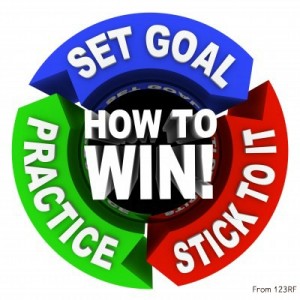 Thanks so much for all the birthday wishes yesterday. I had a great weekend!  I look forward to this next phase of my life.  Been thinking about my goals for this month and I always seem to go a bit goal crazy so I'm going to stick with 2 main goals and if I do more, great.
My April goals:
Stick to the bootcamp and personal training workouts and try to push myself harder each day. It's tough with having to watch over kitty so I try to keep my workout and shower time to under an hour. I just have to make it work for the next couple months then hopefully I'll have a bit more leeway with my workout timing.  Franklin kitty has a long road ahead with another surgery, more stitches, etc. Oh and I'm going to become a grandma again any day now phew.  I do what I can do!
My two main goals for the month will be to…
Cook dinner at home as much as possible
Do 5-10 vertical knee raises a day
I want to start cooking and making much healthier choices. My nutrition is not always so great so I would like to really work on that.  As for the cooking, I don't cook so this should be quite the experiment.  The two new recipe books I ordered arrived today and I can't wait to dig in, literally. Yum!
And lastly, you should check out this new book by Hilary Greenleaf!
The New Green Smoothie Diet book talks all about weight loss, detoxifying the body, preventing certain cancers, making skin and hair beautiful and much more.  I'm sure you will love it. Hilary was kind enough to send one my way AND also offered a digital copy up to one of my readers! How fun!
Keeping it simple, no big entry form, etc.  All you need to do is comment below with your favorite green smoothie ingredients.  I'll choose a winner this weekend!
Happy April!