Disclosure: This post may contain referral/affiliate links.
To all the mom's out there, I wanted to wish you a very Happy Mother's Day. May your day be as special as you are!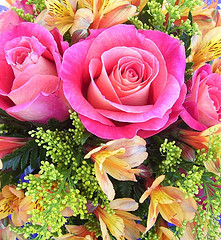 *Photo credit
Workout stats for the week of May 4-10, 2009
Monday-
*Walk outside
Time: 15 min.
*Spin class
Time: 54 min.
Calories burned: 547
Tuesday-
Day off
Wednesday-
*Spin & Core class
Time: 1 hour 6 min.
Calories burned: 573
Thursday through Sunday-
No Workouts! (I am taking 4 ful days off from any exercise to see if the pinched nerve will go away).
If the pinched nerve doesn't go away by next week, I'll most likely try a chiropractor or the home neck traction device that has been recommended to me.  The pain and numbness is really hard to deal with so I'm just trying to keep busy although I probably shouldn't be on the computer LOL
Hope you had a great weekend!