Disclosure: This post may contain referral/affiliate links.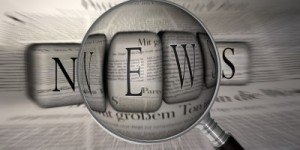 Over the past week or so I have been dealing with some more pains (knee/groin) so I have not been able to work out at full capacity or pretty much at all.  For once I am not stressed over that and know that I need to not push it like I have been known to in the past.
It's something I have learned over the last year or so. Anyway, this week has been crazy even with no workouts, client work has kept me very busy.  I wanted to check in and let you know that I'll be back full force next week with exercise, blogging, etc.
I have a few reviews coming on the blog for a Paleo weight loss/meal plan program, a review of the Eat Smart kitchen scale, a review of the AWESOME Gaiam TV.  Cannot wait to share them with you!  Also coming up next month, I'll have a guest food blogger, Scott from Outdoor Cooking Magic sharing healthy grilling tips every Tuesday with us. I'm so excited for that!
I'm in the middle of planning out the 2nd annual Better Healthy Living Challenge.  Already getting some great product/service donations for you all so get ready to kick it into gear this June.  Let me know if you would like to donate and please feel free to share referrals if you know of anyone who might be a good fit (contact me here).
Hope you have an awesome weekend.  We have dinner plans tomorrow and I would like to plan out our garden so we can shop/plant next weekend.  That is of course if everything goes well with our kitten's 2nd and hopefully FINAL surgery next Tuesday. Most of you know, he fractured his poor little leg 8 weeks ago and it's been quite the long ride.  We pray for everything to go well and of course I'll keep you updated.
Here are some great posts/giveaways I have come across over the last week. Enjoy!
Jenna shows us how to make the perfect soft boiled egg.  I saw this in a magazine recently and thought I would really love a soft boiled egg.  Must make them!
One of my FitFluential peeps, Tamara is just awesome. Just check out her blog and you'll see what I mean. Always so encouraging!
Another really cool gal is Bex from Bex Life (also a FitFluential friend).  Her family is moving to a farm today and I'm jealous, I want chickens!
And hey check out this AWESOME video from my friend Tara (yep another FitFluential lol) on how to make fresh fruit "ice cream".  Oh yes, I am going to make this!

Make it a great day!


P.S. This is the last week of the Best Body Bootcamp and it's been way more than I expected.  I'm so thankful for it and looking forward to the next 12 weeks of online personal training with Tina.