Disclosure: This post may contain referral/affiliate links.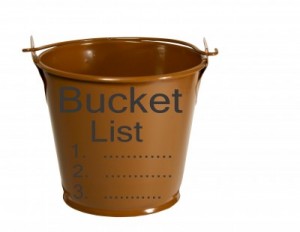 Many of you know I'm a FitFluential ambassador.  FitFluential is a huge group of people with a love of fitness and healthy living.
You can find FitFluential talk on Twitter by following the hashtag #FitFluential. Or head on over to the FitFluential Facebook page to chat.
It's so awesome being a part of this community. If you are a fitness/healthy living blogger or enthusiast, or a brand please do check them out (and let them know Angie Newton sent ya).
This past week, many of us worked on a Fitness Bucket List over on Pinterest.  I had a fun time with that because there are things I would love to accomplish and that will be my place to share it with the world.  Some of the things I pinned include:
Go horseback riding
Go on a zip line canopy tour
Own a TRX
Own the TurboFire workout
Get a trampoline for our backyard
Go diving in Jamaica
Visit the Biggest Loser Resort
Own two bikes so hubby and I can go bike riding
and more!
Do you have a fitness bucket list?
Feel free to link to it below. If you don't already have one, head on over to Pinterest and start one!
Hope you're having a great weekend.