Disclosure: This post may contain referral/affiliate links.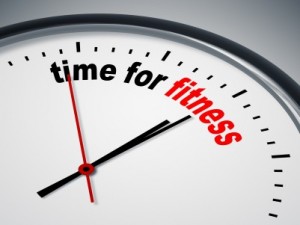 This week was a great week as far as workouts go.  I am loving my new personal training workouts (I get new ones every 4 weeks) and am getting ready to sign up for another 8 weeks plus another Best Body Bootcamp.
The Best Body Bootcamp starts July 23rd.  It's open to everyone and is a program adapted for all fitness levels.  If you want to improve your lifestyle, be sure to join. I can guarantee  you will be inspired and pushed to new levels.
Here are my workouts for this week.  One of the best weeks I have had in a long time.
Monday-
*Workout A (strength/weights/abs)
Time: 30 min.
Calories burned: 276
Abs: 50 stability ball crunches
Tuesday- Day off
Wednesday-
*Workout B (strength/weights)
Time: 18:30 min.
Calories burned: 136
*Elliptical & HIIT Workout
Time: 20 min.
Calories burned: 283
Thursday-
*Spinning (Interval Workout B)
Time: 32 min.
Calories burned: 399
Friday-
*Functional Training workout
Time: 30 min.
Calories burned: 372
I did 4 sets of this functional workout and it was awesome. I can't share the entire plan since it's from my online personal trainer, Tina at Best Body Fitness but there were two moves that I loved.
An up/down plank (I am still on my knees for these planks but still sweat like crazy) and bench jumps.  I used a step instead of a bench and at first, I was really nervous to do the jumps but I did them.  So exciting. Probably nothing big for a lot of people but an accomplishment for me today.
I love all of Tina's workouts but this one was really cool.  Can't wait to do it more!
Saturday-
*Spinning
Time: 35 min.
Calories burned: 469
Abs: 50 stability ball crunches
Sunday-
*Upper Body and Abs
Time: 15 min.
Calories burned: 98
I almost just decided not to do anything but I had started the day out in my workout clothes so I figured that since I had to shower anyway that I would at least get some type of workout in, no matter how long.  So proud of myself for that considering I was exhausted and had a major headache.
So this week was a fantastic fitness week. I did 5 days of exercise!  My favorite workout was the functional training workout an the HIIT workout.
What was your favorite workout of the week?