Disclosure: This post may contain referral/affiliate links.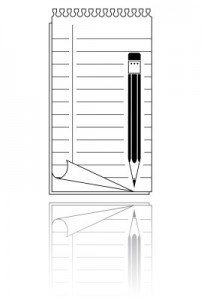 Plan to Plan!
Making behavioral changes and creating a healthier lifestyle requires some prep work, but that doesn't mean it has to be a difficult. Learning to shop, prep, and cook food can be a new and exciting experience.
We live in an age of convenience and many of us eat more of our meals out than we cook ourselves. Learning more about the foods we consume, how to purchase and cook them, allows us more control over what and how much we are eating.
Planning your meals:
Planning for the week is best done on a paper calendar, somewhere you can clearly view it or on a virtual calendar you are sure to check on a daily basis. Some people plan for just that week, while others plan for a whole month at a time. Whatever works better for you, go with it! Make sure to plan the entire meal, including main entrée, as well as sides or appetizers.
Start by looking at the grocery circulars to see what is on sale that week. If you are cooking for more than yourself, it's nice to sit with your partner or family and decide what everyone would like to eat. Don't be afraid to try new recipes; just plan those meals on days you know you have more time to dedicate to them. Remember, cooking meals can involve more than one person at a time. So why not make meal preparation a family affair?!
There are so many websites that publish healthy, tasty, and easy-to-make recipes that you can make for yourself and your family. Once you've selected recipes you would like to make, you should then prepare a shopping list of exactly what you'll need to make these meals. The fact that you won't be blindly adding junk food to your cart or buying vegetables you don't have plans for and throwing them out, saves money, frustration, and time.
Many recipe websites allow you to print out a shopping list for that specific recipe, even including in which isle you can find each item. You can then combine shopping lists for various meals into one big list and hit the store!
Time to Shop:
Going to the grocery store also requires planning. Remember to always bring your list; otherwise it's inevitable you'll forget something you need. Don't shop hungry. Why make it harder to resist junk or convenience foods because you're hungry? Even a small snack before heading to the store can help. Having a full stomach helps to keep your mind clear and focused only on the items on your list.
Prep Time:
Once you get your food home, it's a good idea to prep certain items ahead of time. When I come home from the store I always cut up and bag all my onions, garlic, shallots, then throw them in my freezer. I know that most nights whatever I cook is going to require sautéing onions, so this step saves not only time, but also repeated onion tears. I also dedicate an hour or two on Sundays to slicing and dicing any vegetables I know I will be eating in the coming week. This keeps me from being stressed out on busy evenings during the week.
Another great time saver is to cook once and eat many times – making a large batch of brown rice or several chicken strips for one dinner then putting the leftovers in the refrigerator or freezer. When you make your next meal with any of these ingredients, you can simply retrieve and microwave. Talk about an at-home convenience!
It's also a good idea to keep a notebook or a virtual document where you can write down your recipes, what you and your table-mates liked about them, what you disliked and the ease of preparing/cooking them.
Remember like most things in life, planning and preparing for meals saves time, but still allows you to create delicious homemade creations, have some control over your calorie intake, and live a healthier life.
Guest Blogger Darcie Sosa is a Dietetic Technician for Everyday Health and its calorie counter tools and nutritional features.