Disclosure: This post may contain referral/affiliate links.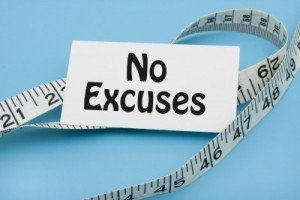 I am keeping track of my monthly measurements in Evernote but also want to stay accountable to you all.  So I'm going to try to remember to do a monthly post to update you on how I'm doing.  Feel free to remind me if I miss one.
In addition to monthly measurements, I'll do weekly weigh in's and post those on my daily exercise log on Sunday's.
As of 10/23/12
Weight: 252
Waist: 48
Hips: 49
Bust: 46 above
Bust: 48 across
I never know how to measure for this.  Need to get it right so I can get some new sports bras!
Right bicep: 15
Right thigh: 28
I used to take a lot more measurements but I'm keeping it simple.  I will however take my body fat % and BMI with my Omron fat loss monitor
.  Here are my initial numbers.
Body Fat %= 47
BMI= 43.3
So there you have it.  I am ready to see these numbers go down, down, down!  I personally don't care about the scale as long as I keep losing inches.  The numbers on the scale don't mean anything anyway.  It's how you feel that counts.
Do you do a weekly weigh in and monthly measurements?


P.S. Here's a great offer for you.