Disclosure: This post may contain referral/affiliate links.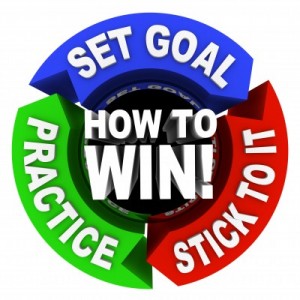 Welcome November
Just checking in with my goals for November.  As most of you know, I'm currently participating in the Best Body Bootcamp. My goal is to follow through with that for the entire 8 week program. We are currently in week 2 and I feel great.
Other goals I have been working on and would like to stick with are keeping a food journal and doing crock pot cooking two times a week.  The reason for the crock pot cooking is so that we have dinner ready on nights Kev and I spin late after he gets home from work.  It also gives him a break from having to cook every night of the week. He's loving that!
It's been fun finding and testing healthy vegetarian crock pot recipes.  I do not cook so this is a stretch for me but we have had two crock pot meals so far and they have both been successful.  I liked them and the true test was what Kev thought.  He gave them both a thumbs up.  YES!
Another goal that pertains to bootcamp is to workout 5-6 days a week.  I would like to keep it at 6 with Sunday being a rest day.  There are weekly goals we focus on for the bootcamp so come the end of November I should be on a roll.
One of my goals the 1st week was to be in bed by 11 PM and I have still been sticking with that and this week one of my goals was to take time for myself offline (reading, playing with the pets, etc.).  I'm loving that because it has given me the opportunity to read a book on Honduras and start planning our 2013 trip in my head.  It's been fun!
One last goal is the Holiday Bootie Buster Challenge that I just signed up for today.  The challenge starts November 19 and ends Jan. 5th.  Perfect to go with Best Body Bootcamp, right through all the holiday's to keep us on track with our healthy living goals.
This is my 2nd time doing this challenge and I look forward to doing it again. If you sign up be sure to fill out my name (Angie Newton) as your referrer. Lots of prizes, tweet chats, a Facebook group and more. Let me know if you join!
So that is the plan for November 2012.  I'm really looking forward to finishing out the year with a great big bang!
What are your November goals?