Disclosure: This post may contain referral/affiliate links.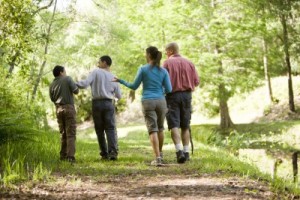 Lost one pound this week.  Yea!  Like I mentioned last week, my jeans are starting to fall off.  Mom bought me two belts this weekend.
And this week I was able to wear 3 shirts that were too tight to wear a few short months ago. Things are happening and I love it.
Here are this weeks stats:
Current weight: 248
Previous weight: 249
Starting weight: 252
Goal weight: 150-175
Monday is supposed to be measurement day!  I'm going to wait until later this week when all guests are gone.
This week was not a normal workout week.  I decided to take some down time and enjoy time with family who I don't get to see often.  I didn't even keep track throughout the week but I do know that Monday, Tuesday and Wednesday I was doing major house cleaning and I did incorporate squats, etc. but no set workouts.  On Thursday, I worked out with my mom.  She did 19 min. on the rebounder (GO MOM!) and I did 35 min. spinning.
We spent Fri-Sun. shopping which entailed miles and miles of walking (can you say outlet mall?).  Just wanted to be sure to check in and stay accountable.  I will get back to formal workouts later this week.
I have eaten some 'naughty' foods but I am working really hard not to go overboard.  So far, so good, everything in moderation.  We had thought about breaking tradition and going to Beni Hana for Christmas dinner but we just couldn't do it, so we'll be cooking light at home.  Plus we'll be at Beni Hana's next week for our anniversary!
Hope you are enjoying time with your family!  What are your holiday plans?