Disclosure: This post may contain referral/affiliate links.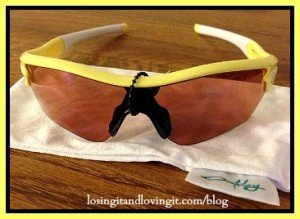 5 Fat Burning Outdoor Activities
Here are some fun outdoor activities that will raise your heart rate and help you build endurance and muscles.  And burn fat!
These are also great activities for family and friends to do together.  Tell me your favorite outdoor activities!
1)  Swimming is one of the top fun exercises you can do outdoors.  Swimming works many aspects of your body: your lungs, legs, and arm muscles.  Not to mention it greatly strengthens the most important body part – your heart.  Swimming allows you to get a great workout without having your body weigh you down with every move you make.
2)  Hiking/Walking/Running are fun fat burning outdoor activities.  These get your heart pumping and also improves your mental health as well. Pack a small, healthy lunch and set up a picnic once you reach a good resting spot.
3)  Rock Climbing is another idea.  While you can do rock climbing inside, it's always better to get some fresh air. Rock climbing works mostly your arms and legs, but it also helps your lungs learn how to breathe better.
4)  Bike riding is fun because you can do it basically anywhere, anytime!  You can enjoy the scenery by yourself or you can bring a friend along. Just be safe and make sure you always wear your helmet while you get your workout in.  We hope to someday invest in bikes so we can enjoy our local state parks.
5)  Tennis is a fun outdoor activity to do.  It's more fun with a partner though.  The only time Kev and I play tennis is in Jamaica when we go on vacation. We should probably get some rackets and search out a place to play here.  It's a lot of fun!  And a major full body workout.  Running after the tennis balls alone is a workout in itself.
Be prepared when exercising outdoors. Depending on the weather, you'll want to make sure you have gloves, sunscreen and things like that.  Of course if it's sunny outdoors you'll want to make sure you have a good pair of sunglasses. I was gifted a pair of Women's Oakley sunglasses to test out. I chose the Radar Edge Mellow Yellow ones from the Sunglasses Shop and I love them.
They came in an awesome white case!  I can't wait until it's sunny out to get to use them more.  We are due to get snow this week and it's been raining so I haven't had the chance to test them out in this dreary Chicagoland weather.
Now I have great news for you.  I have a pair of Oakley sunglasses to gift to one of YOU!  How does that sound? One lucky winner will get these cool mellow yellow Commit SQ sunglasses.
The Sunglasses shop has a wide variety of sunglasses.  I was most impressed with the ones they have for sports enthusiasts.
OAKLEY SUNGLASSES GIVEAWAY HAS ENDED

So, all you have to do to enter is tell me one of the sports listed on their website.
And if you would like extra entries (be sure to comment for each):
1) Tweet daily about this giveaway (Add @angienewton and @SunglassShop to your tweet)
2) Pin this giveaway 1x (@angienewton)
Easy Peasy! I'll take entries until the end of day (11 PM Central) on December 27th.  There will be a little delay in shipment to the winner as the sunglasses will be coming from the UK.