Disclosure: This post may contain referral/affiliate links.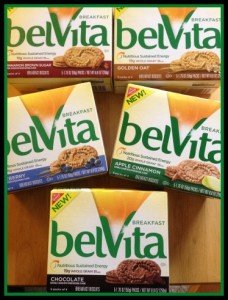 A taste so good you might think you are having dessert for breakfast.  Yum!
Have you ever tried the belVita breakfast biscuits?  These little gems come in a variety of flavors.  I was sent the Blueberry, Golden Oat, Chocolate, Apple Cinnamon and Cinnamon Brown Sugar to sample.
In each box, there are individual packages with 4 crunchy biscuit goodness.  Each package provides 18-20 grams of whole grains, 3 grams of fiber and 4 grams of protein.
The belVita 'cookies' as I like to call them will give you nutritious sustained energy all morning.  If you balance them out with a serving of fruit and dairy, you'll be set.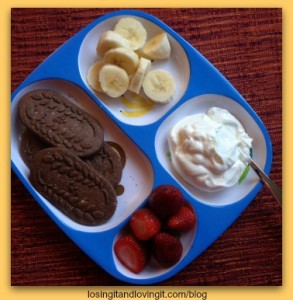 Here are some balanced healthy breakfast ideas:
belVita Breakfast Biscuits with a serving of Greek yogurt and strawberries/banana slices
belVita Breakfast Biscuits with almond milk and piece of fruit
belVita Breakfast Biscuits with apple slices and low fat cheese
SO many combinations can make this one fulfilling meal. I came back from a business trip last week sick with the flu.  belVita saved me.  I didn't feel like eating much for a few days so I just snacked on some belVita biscuits and hot tea.  Delish.  And we'll be traveling again this week so you can bet the car will be stocked with belVita.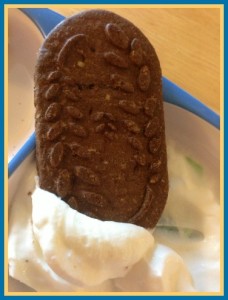 belVita Breakfast is now in 23 countries. These include France, Belgium, Czech Republic, Portugal, Hungary, Poland, the United Kingdom and Brazil.  They are spreading the goodness!
You can find the belVita goodness at most grocery stores, Target, Walgreens and more.  Check out their store locator to find a location near you.
THEN run.don't walk. to the cookie/cracker isle of your favorite store to pick up a couple boxes.  You won't be sorry.
Have you ever tried belVita?  If so, what is your favorite flavor?

FitFluential LLC compensated me for this Campaign. All opinions are my own!