Disclosure: This post may contain referral/affiliate links.
Last week I was in Las Vegas for a business conference, New Media Expo/Blog World.  We stayed at the Rio and had a nice time.  I did not do any formal workouts while I was there.  For one, the fitness center wanted $25 A DAY and I would not use it for but 30-60 min. each day so it wasn't worth it.
However all the walking I did to and from the conference center totally made up for it.  I cannot tell you how many miles I walked in that hotel alone.  And we went other places too so although not my normal workouts, it was enough.
THEN upon arriving home, all of us who traveled together came down with the flu.  Mine actually started there at the hotel.  I'm sure it was a mix of the thousands of people in the hotel and hardly any sleep.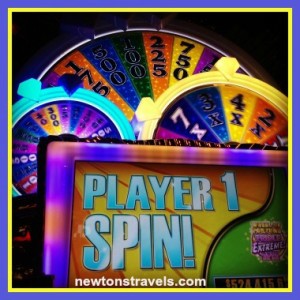 So here we are Monday night and I'm just starting to feel better.  I had to really take care of myself because Kev and I will be traveling again to see our granddaughter and family.  Can't be sick for her 1st birthday party!
I had the opportunity to meet some fellow FitFluential gals for lunch while in Vegas and was able to do a dinner with a few people from an online business mastermind group.  It was a great time for sure.
I just wanted to check in so you don't think I fell off the face of the Earth.  I'll be back to blogging this week and next.  Got some deals, product reviews and more coming up.
How have you been doing?