Disclosure: This post may contain referral/affiliate links.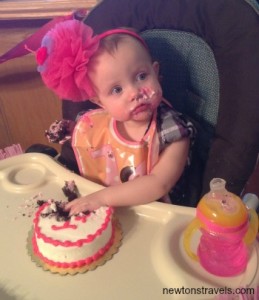 It's been a while since I have posted.  I traveled to Las Vegas on business then came home and left soon after for a family trip to Oklahoma.  We celebrated our granddaughter's 1st birthday.
It was so great to spend a few days with them.  She's going to grow up so fast, we need to visit as much as possible.
Coming home from Las Vegas I had a bug that thankfully only lasted a few days before we left for Oklahoma.  But upon returning home I was sick as a dog.  I'm still sick but I'm feeling a lot better.
And I sure hope to get back into the home gym soon.  I have one more business trip coming up next week so I need to be healthy for travel.  I'm just taking it easy and doing my best to eat healthy.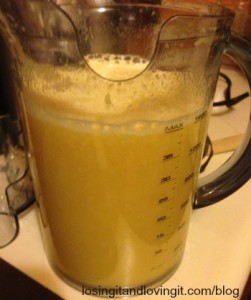 I have been trying to have an orange a day and we are juicing as well.  Loving our new Breville juicer!  I'll be blogging about all that soon.
While in Oklahoma, my stepdaughter had me trying out dancing on XBOX Kinect.  I loved it and now am putting it on my birthday wish list.  Have you tried Kinect?
Not much else to report but I did want to check in.  I did no formal workouts in Oklahoma but chasing and lifting a one year old is a ton of work.  On our way there I did pack a pretty healthy lunch so we didn't have to stop along the way.  I learned last time when all there was available was a Jack in the Box.  Enough said!
So I packed us peanut butter and jelly sandwiches, strawberries, grapes and a few other goodies.  We stopped at a very nice rest area and took a short break to eat and stretch our legs.  We had a bit of fun on the kiddie playground too.
The last week home has been mostly sleeping and taking Ibuprofin.  Rinse and repeat.  Off to try and plan our meals for the week.
How did your workouts go last week?  Are you staying safe from the flu?