Disclosure: This post may contain referral/affiliate links.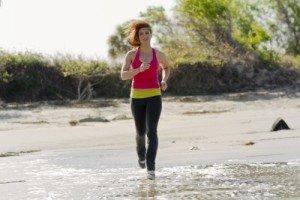 Are you a new or seasoned runner?  Ever had a running injury?
Almost everyone I know enjoys running and what a great way to stay in shape.  With running though comes some potential risks that can take a toll on your body and muscles if you don't train right.
My UK friends over at Up and Running  have a very helpful guide I wanted to share.  This guide can help you identify and diagnose common known running injuries.
The guide will show you the cause, symptoms and treatment of many kinds of injuries that can happen when running.  You have 3 options to click on.
Feet & Ankles
Knees & Shins
Lower back, Hips, Thighs and Groin
When you click on those, dots will show up on the gals body to the right.  Just click on each dot to read more about that particular type of injury.
This guide is just intended to help inform you of the most common running injuries.  Be sure to see a medical professional for any injuries you might personally experience.
Enjoy!
Have you ever had a running injury?