Disclosure: This post may contain referral/affiliate links.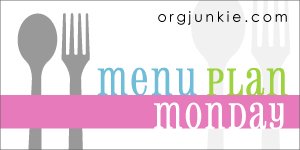 Another Monday, another attempted meal plan.  Like I said last week, I am not good at sticking to menu plans.  We only had two things off the plan from last week!  I'll keep trying.
I did make the crab tostadas that I mentioned last week but they did not turn out. The tostadas were good but this will not be on my list to try again.
Last night we went to Walmart and Trader Joe's for some quick necessities.  Pineapple and kiwi for the juicer, almond milk, coconut oil, bread, etc.
I travel at the end of the week so the first few days should be easy.  There are Brussel sprouts and corn on the cob that must be made ASAP.  We are bad at letting things go. Yikes!
Here's what the tentative plan is:
Monday-
Fish, cauliflower mashed potatoes, Brussels sprouts
Tuesday-
Pizza
Wednesday-
Tofu (for me), steak (Kev), baked potatoes and veggie
Thursday-Sunday-
Traveling
Breakfasts will consist of cereal and smoothies and lunch is always up in the air. Maybe I'll have eggs for breakfast and smoothies for lunch. Who knows!
When I get to Atlanta on Thurs. I'll have lunch with a friend and then she'll take me to Trader Joe's to get some food to get me through the business conference.  Things like string cheese, oranges, yogurt, nuts, etc.
So there you have it, nothing too exciting.  What about you?
What is on your meal plan for the week?