Disclosure: This post may contain referral/affiliate links.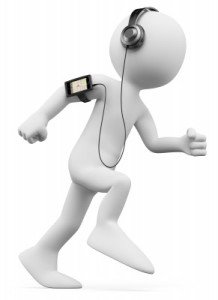 Chris from Run Hundred is back again with his Top 10 workout songs for March.
He says, "This month's top 10 is interesting for its lack of pop stars. Britney Spears, Flo Rida, and Will.I.Am each turn up in the list. But, they're in the minority. Put simply, there weren't a lot of pop songs that came out this month. In their absence, an eclectic bunch of tracks came out of the woodwork: the YouTube smash "Harlem Shake," Fall Out Boy's comeback single, and a gritty ode to hell-raising from A$AP Rocky."
Here's the full list, according to the votes placed at his site Run Hundred.
Top 10 Workout Songs March 2013
You can find more workout songs at the free database at RunHundred.com. Browse the song selections there by genre, tempo, and era to find the music that best fits with your  personal workout routine.
What is your favorite workout song?