Disclosure: This post may contain referral/affiliate links.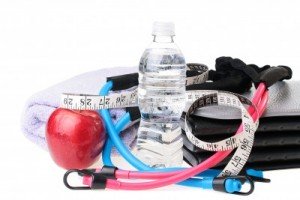 This week was OK. I really need to plan my time better though to make sure I fit in 30 min. of daily workouts.
I'm thinking I need a workout accountability partner.  I have business accountability partners and it helps push myself every week so that might be something I'll look into.  Do you have a fitness accountability partner?
My favorite workout this week was obviously spinning. I think I want to do some HIIT workouts this week and some boxing.
Here are my workouts:
Monday-Day off
Tuesday-
*Shoveling snow
Time: 30 min.
Calories burned: 440
Wednesday-
*Spinning
Time: 30 min.
Calories burned: 447
Thursday- Day off
Friday-
*Cardio & Weights
Time: 30 min.
Calories burned: 473
Today's workout was a mix of dancing, step with weights, squats, treadmill run/walk intervals, etc.
Saturday-Sunday-
No real workouts mainly because I didn't plan my time wisely but I did walk a lot on Saturday when we shopped.  And today was a busy day around the house, up and down stairs, cleaning, moving/lifting things, etc.
My goal for this coming week:  Workout at least 5 days & stick to the meal plan
What are your goals for the week?