Disclosure: This post may contain referral/affiliate links.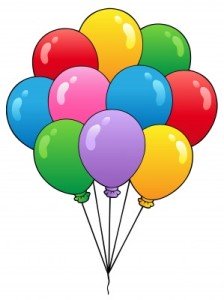 Today I celebrate my birthday!  The big 41.  I don't mind getting older, life just gets better and better.
We'll be going out with friends on Saturday to celebrate. Have you ever been to Seasons 52?  I have always wanted to go, so what better time to do it.
This weeks menu will be some of my favorites and even some new recipes I want to try.  We will do our best to eat at home every night!
Last week, we gave in one night during the week and Kev picked dinner up on the way home.  I want to try to make it the whole week this time.
Here's the tentative menu plan:
Monday- Enchiladas w/side salad
Tuesday- Veggie Sausage & Pepper Frittata w/Fingerling potatoes
I was eating lunch last week and started watching the Anne Burrell Secrets of a Restaurant Chef show on The Food Network and my mouth watered as I saw her cook up this meal in her kitchen.  So maybe we'll attempt it!
Wednesday- Pizza
This is the usual Wed. night dinner. I have business calls/webinars back to back in the evening so I make the pizza and eat my dinner early.  Then it's all ready for Kev when he gets home.
Thursday- Scallops w/rice and veggies
Friday- Quinoa burgers, fries and veggie
I really am having a good time in the kitchen learning how to cook.  I have a playlist I made last summer for our outdoor living space and I have been listening to that in the kitchen. I love it!
I made a chocolate chip banana bread last week and it turned out OK. Not delicious but good enough.  I'll keep trying.  Never got a chance to make the homemade Fig Newton's so I really need to get on that. It would be healthier than eating the packaged ones that we like so much.
What is on your menu plan this week? Do you listen to music while you cook?