Disclosure: This post may contain referral/affiliate links.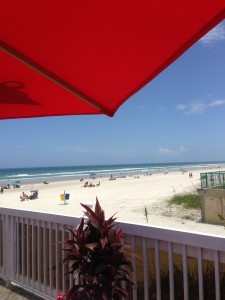 We got back from vacation and I jumped right into client work. I have been catching up on that and now getting back to blogging.
We absolutely loved our vacation and I truly wish we could live near the beach. We did a lot on our vacation but also felt rested which was nice.
I'll be posting all about our vacation over the next few weeks on our family travel blog. We rented a convertible, tried new restaurants, went to the beach & joined friends for a 4th of July party. We also went to Ponce Inlet, Daytona Beach, spent a whole day and night doing the NASCAR thing (my favorite, so AWESOME), spent a day in St. Augustine and then to NASA, Kennedy Space Center.
I could have used another few days at the beach but we'll definitely be going back. I would love to be able to get to the last NASCAR race of the year in Miami but Kev thinks it's probably sold out. Boo! You can bet though that we will try to get tickets for Chicagoland since we don't live THAT far away.
Here are some pictures from our vacation. Enjoy…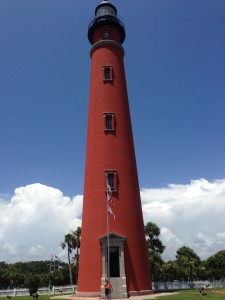 Ponce de Leon Inlet Lighthouse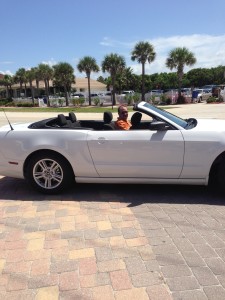 We went topless. LOVED renting the convertible. Thanks E Z Rent A Car!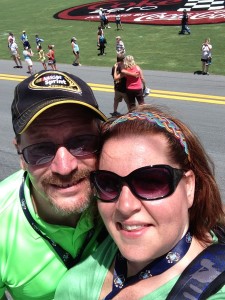 Had a total blast at the NASCAR race! I think I found an addiction.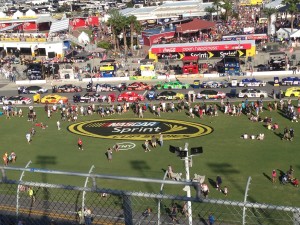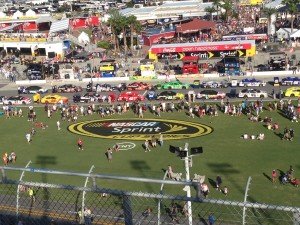 NASCAR Sprint Cup race. Congrats Jimmie Johnson!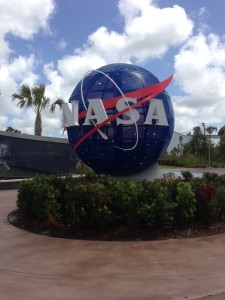 NASA/Kennedy Space Center
And lots more! You'll be able to see more on our travel blog soon. I'm going to try to upload some pictures on our Newton's Travels Facebook page too. Why not drop by and give us a LIKE there to follow our travels.
What did you do on your last vacation?