Disclosure: This post may contain referral/affiliate links.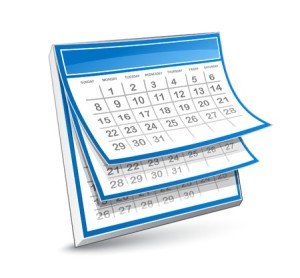 Better Healthy Living Challenge: Check in #2
Thanks to all who participated last week in the Better Healthy Living FITNESS challenge.  This week we challenge ourselves to focus on nutrition.
Living a healthy lifestyle is not always easy.  These challenges are here to help all of us break through some barriers we might have.
Today's Tip: Don't skip breakfast
Breakfast is a great way to start the day because you are breaking the fast after a night's sleep. You don't need a full meal but you should eat something to give you the fuel you need to get your day started.  Try a juice or smoothie. Maybe some almonds/walnuts. Overnight oats is one of my favorites (recipe post to come). It's made the night before so it's simple to grab and eat on the run.
Here are some more ideas for nutritional changes that will help impact your life in a positive way:
Make healthier food choices
Find a new healthy recipe to make
Drink more water
Eat more veggies/fruits
Take your vitamins
Track your food
Eat slower and enjoy your food
Give your fridge a makeover
All you have to do is comment below or on social media using the hashtag #BHLchallenge for your chance to win some cool prizes.  Tell us what healthy nutrition choices you made this week.

Feel free to also go back to Week 1: Fitness to share how you did last week.  If you are just coming in to the challenge, you can see all the info on that post about who the challenge is for AND more specific info on how you can enter to win prizes.
My goal for last week was to stay active and I didn't accomplish my goals BUT I did lose 4.6 lbs. I started juicing/smoothies again this month (1-2 meals). I really missed it while on vacation.
What is your goal for this week?

P.S. Are you interested in sponsoring and/or donating a product/service for the challenge? Please get in touch with me! Your company/website/blog will be promoted throughout the month of July in various ways (here on the blog, Twitter, Facebook and more!).