Disclosure: This post may contain referral/affiliate links.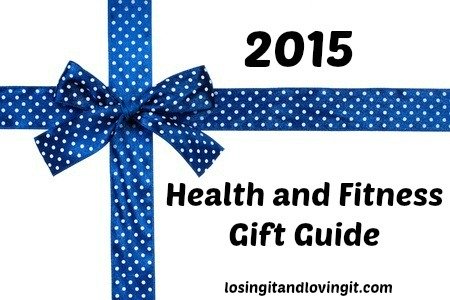 Need a gift for the health nut and fitness lover in your life? Find a few of my top favorites in the gift guide below.
This gift guide contains affiliate links, I make a small % if you purchase any of the products I recommend.
This year I have decided not to give food gifts except for limited treats in stockings (and the grands are baking as their gifts). We are all trying to make better food choices so I think it's the best way to go.
One granddaughter has Cutie brand clementines on her list. All the grands love those things! So if anything, we'll stock up on these gems. Nature's candy.

There are so many awesome products out there but I have rounded up some of my favorites and some on my wishlist. I'm sure you'll find something in your budget that will make a great gift.
2015 Health and Fitness Gift Guide
We'll start with one of my favorites, calendar's and planners, and fun pens oh my!
Here are some calendars you might enjoy. A weekly meal planner and a running wall calendar.

I have heard great things about this InnerGuide so thought I would throw it in the mix.

One of the big things we'll be doing more of in 2016 is meal prep. I know it's a popular thing among many food and fitness bloggers so here are some cool items to make it more organized and fun!
Mason jars top the list. We have dark purple ones at home but I would prefer having clear for taking pictures of course (you can never have too many Mason Jars anyway). And don't forget the labels and marker.

If you work outside the home and go to a gym, you will want a meal management bag. Choose from the following….

Of course the kitchen meal prep wouldn't be complete without a digital kitchen scale. I have the EatSmart Precision Pro pictured below. But I really like the OXO Good Grips food scale because of the pull away display. So cool.

BUT this EatSmart Precision Retro Mechanical kitchen scale is THE bomb. I want one.

And don't forget the handy dandy Crock Pot. I love that they now have an easy to use locking lid!

Something I use most every day is a blender. I have the NINJA Kitchen System and the grands use personal blenders: I bought them the Hamilton Beach and Oster with travel sport bottle (I prefer this one over the Hamilton). But what I really covet for our kitchen is the Vitamix. Of course. Red please!

Our kitchen/dining room needs a serious upgrade. Not only products but organization too.
 Of course I'll be blogging about it all.
Now on to goodies for the fitness fanatic:
The hot thing right now is a fitness activity tracker!
Grab a Polar fitness and/or activity tracker watch for yourself or loved ones. I have the Polar Loop and an older Polar FT60 fitness watch similar to this one. AND the AWESOME Polar A360 fitness tracker (seen on the right) is on its way to me right now (I'm an ambassador for Polar Global so I get this for sharing the Polar love throughout the year).
Isn't she a beauty? And she's waterproof. YES!
I also just bought a FitBit Charge HR (I LOVE the tangerine color) so that I can have some fun competitions with family in 2016. I just started using the FitBit so I'm still getting it all figured out. Just noticed the Fitbit Aria WiFi Smart Scale. Cool.

A less expensive alternative is the FitBit Zip. Check it out.
Head bands are hot too and there are SO many different companies selling such cool headbands. I personally use and love Bic Bands.
If you or your gift recipients are in to At Home workouts like I am then the following would make a great addition to any home gym.

A resistance band set, ab carver (this would make for a fun family discussion), dumbbell set or a nice yoga mat. Perfect!
Here are 5 Must Haves for a Killer Home Gym. Right now you can get 14 days of FREE workouts and 40% off memberships from Grokker as part of the FitFluential community. Plus there are 6 days left in a pretty awesome giveaway (a year of Grokker + Lululemon gift card).
I love, love, love Leslie Sansone's Walk Away the Pounds workouts. You can see my review here.
One thing that is on my wishlist is a new rebounder trampoline. This one to be exact. I have had the same mini trampoline for quite some time now and wouldn't mind having two so I can do a rebounding workout with someone. It's so much fun!


So there you have it, some of my favorite picks to give yourself or the health and fitness lover in your life. I could go on and on so if you have questions about other products and would like some input, let me know.
What is on YOUR fitness wishlist?