Disclosure: This post may contain referral/affiliate links.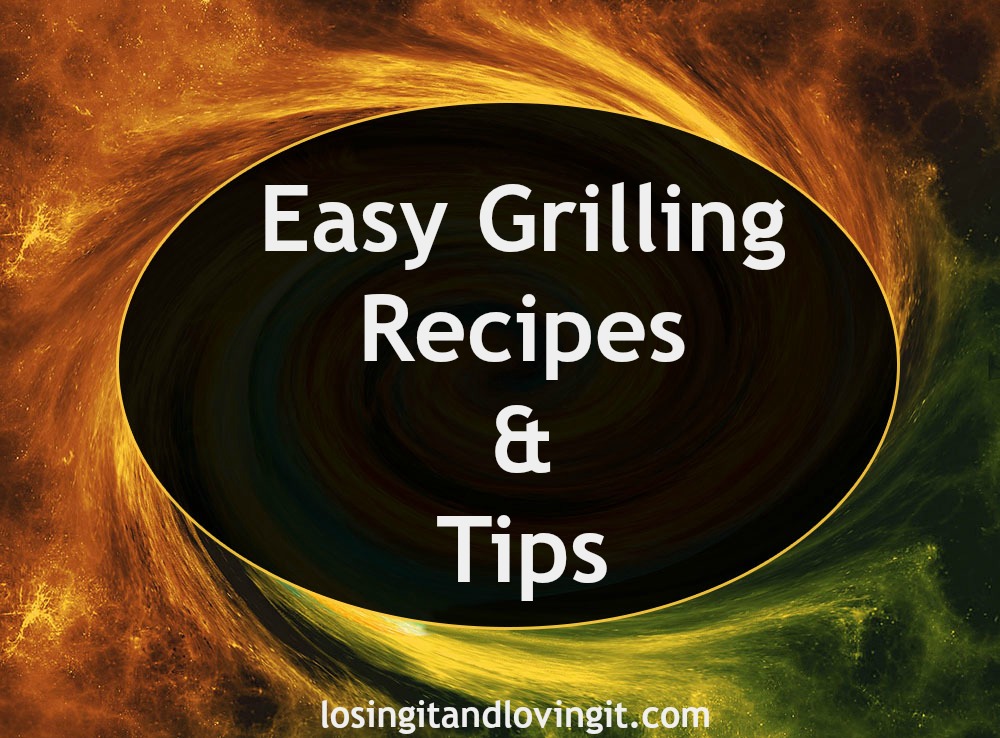 Even though this month is National Grilling Month, we grill all year long, even in the cold, snowy and windy Chicago weather. I wanted to share some easy grilling recipes and grilling tips so you too can enjoy some delicious grilling.
My favorites on the grill are shrimp and veggies, lobster and hubby's famous biscuit bread and pizza (oh I have to limit that stuff big time or I'll get in trouble ha ha).
Easy Grilling Recipes
Here are some Healthy Grilling Tips from my friend Scott over at outdoor Cooking Magic. Check his Hot Off the Grill recipes too. You'll find some neat stuff his blog!
I love Grill Girl's blog. Maybe one day I'll be a brave soul and try my hand at cooking on the grill. The thing I'm most scared about is not cooking fish all the way through, that would not be good (I don't eat meat so I'll let hubby cook that). Eek! But Grill Girl makes it look pretty simple using a grilling thermometer. See…
Not a grilling big shot yet so I don't need their almost $150
Thermapen professional cooking thermometer
(check this bad boy out lol). I'll stick with something like this
cooking thermometer
. A much better deal for me I would say.
Have you heard of Kids BBQ Championship? I love that show. Those kids sure amaze me with their grilling talents. I could learn a thing or two from them and from Food Network's Grilling Central. Oh yea!
Here are some fun grilling ideas too. Campfire Banana Splits & BBQ Lime Shrimp and Corn? Yes please. Back to fish, one of my favorites on the grill, I love any fish marinated in a variety of ways, soy marinade, BBQ sauce, salsa, you name it. So delicious.
Cool tip: Saturate a paper towel in vegetable oil, grab with a pair of cooking tongs and rub it over the grill grates.
Kev and I have a variety of grilling baskets and trays that we use too. I like that we can throw veggies or shrimp right in them so they don't fall through the grill. Easy peasy.
Another thing we love to use the grill for when the grand kids are here is s'mores. We pull the grates off the grill, put marshmallows on metal skewers and put over the grill flames. They turn out great.
I like mine crispy.
Marshmallows are a bit too sweet for me so I don't usually have more than two. How do you like your marshmallows? Do you have any tasty EASY grilling recipes?
What are your favorite things to grill?