Disclosure: This post may contain referral/affiliate links.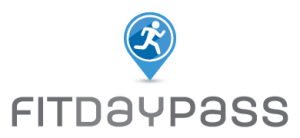 Guest post by Gavin Apter of Fit Daypass.
Let's face it… hotel gyms suck.
Low ceilings, old and broken equipment, uninspiring views of the parking lot. In New York City it can be even worse, as hotels are increasingly turning their gyms into extra guest rooms.
Anyone looking for a free gym trial needs to show New York State ID. There are a lot of luxury gyms in NYC, but they aren't open to non-members… until now
Fit Daypass lets travelers get single visit passes to over 25 gyms in NYC and Brooklyn. The passes start at $9.95, and no membership is required – you just pay per session. They have about 10 gyms in midtown alone, where most hotels are located.
You can use any gym in their network. Also, classes are included. Many gyms also have swimming pools (Complete Body on 57th, Athletic and Swim Club, Chelsea Piers, Bally at Worldwide Plaza, Chelsea Piers).
No more excuses for skipping your workout while traveling!
Fit Daypass was started by Gavin Apter, a former investment banker who wants to change the way we visit the gym