Disclosure: This post may contain referral/affiliate links.
This is me with the love of my life in our favorite place in the world.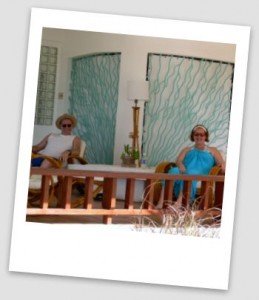 Kevin and I at Couples Swept Away, Negril Jamaica
A. Age: 38 (although not for long, I'll be having a b-day this Friday, April 1st)
B. Bed size: King
C. Chore you dislike: Folding laundry, doing dishes (I have to rinse off plates BEFORE I put them in the dishwasher, drives Kev crazy LOL)
D. Dogs: Not anymore.  Miss our Caleb (see below) but I'm ready for another dog or two.  Kev isn't quite ready yet but hopefully it won't be too long.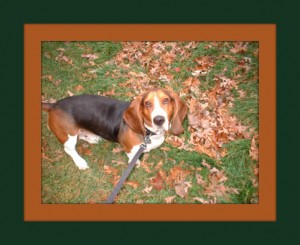 E. Essential start to your day:  Coffee (Keurig and Blue Mountain French pressed)
F. Favorite color: Green (I like purple a lot too)
G. Gold or silver: Both but I have more gold jewelry
H. Height: 5 foot 4 inches
I. Instruments you play(ed): Used to play clarinet and piano.  In elementary school my mom was my music teacher.
J. Job title: Self employed (blogger, Internet/Affiliate Marketer, Virtual Assistant)
K. Kids: 2 grown step kids
L. Live: IL but originally from Virginia
M. Mom's name: Marie
N. Nicknames: Ang
O. Overnight hospital stays: No, not that I can remember anyway.
P. Pet peeves:  I absolutely don't like it when people burn leaves in our subdivision.  I have a hard time breathing AND we can't open our windows to get fresh air.
Q. Quote from a movie:  This would be hubby's area, he's always quoting the lines in movies.
R. Righty or lefty: Right
S. Siblings: Nope, only child.
T. Time you wake up: It varies but most times around 6-7 AM.
U. Underwear: Umm not sure what you're asking here LOL  Yes I wear them ha ha
V. Vegetables you don't' like: Spaghetti squash
W. What makes you run late: Nothing, I like to be on time.
X. X-rays you've had: wrist, feet and I have had surgery on BOTH feet for Plantar Fasciitis
Y. Yummy food you make: I don't cook!  But I make good homemade chocolate peanut butter cups.
Z. Zoo animal favorites: Dolphins, Scarlett Macaws (we have a Blue & Gold Macaw at home), monkeys, elephants.  Oh OK I love all the animals at the zoo.  It's one of my favorite places to go!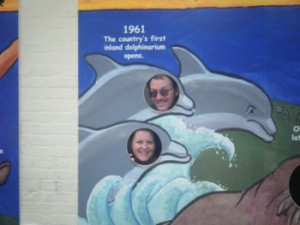 Hope you enjoyed getting to know me a little better!  Now I would like to get to know you.
Feel free to answer any of these in the comments!
If you do the ABC's on your blog be sure to link back here so a pingback shows up OR feel free to leave a comment with a link to your ABC blog post.
Happy Blogging,


P.S. This has been posted a lot on various blogs and I have no clue where it originated from.  If anyone knows, I would like to give credit where it's due.  This was not started by me.