Disclosure: This post may contain referral/affiliate links.
We have been on three great camping trips so far this season. As usual they are super fun. Camping is a lot of work whether you tent camp or have a travel trailer, RV, etc. However it's all so worth it for the relaxation and memories with family. Do you love camping?
Our Three Great Camping Trips
Camping Trip #1: Chain O Lakes State Park Campground
Our first camping trip of the season was at our usual…a local campground, Chain O Lakes State Park in Illinois. This year the new reservation website was a lot more cumbersome than the original site however I figured it out.
This camping trip was the first time we backed into a camping spot (we went over a few weeks before to scope it out). It turned out just fine. We work great as a team backing in and leveling the travel trailer.
Since this is a local campground, we are able to go home daily to check on and feed the pets. After coffee by the fire of course.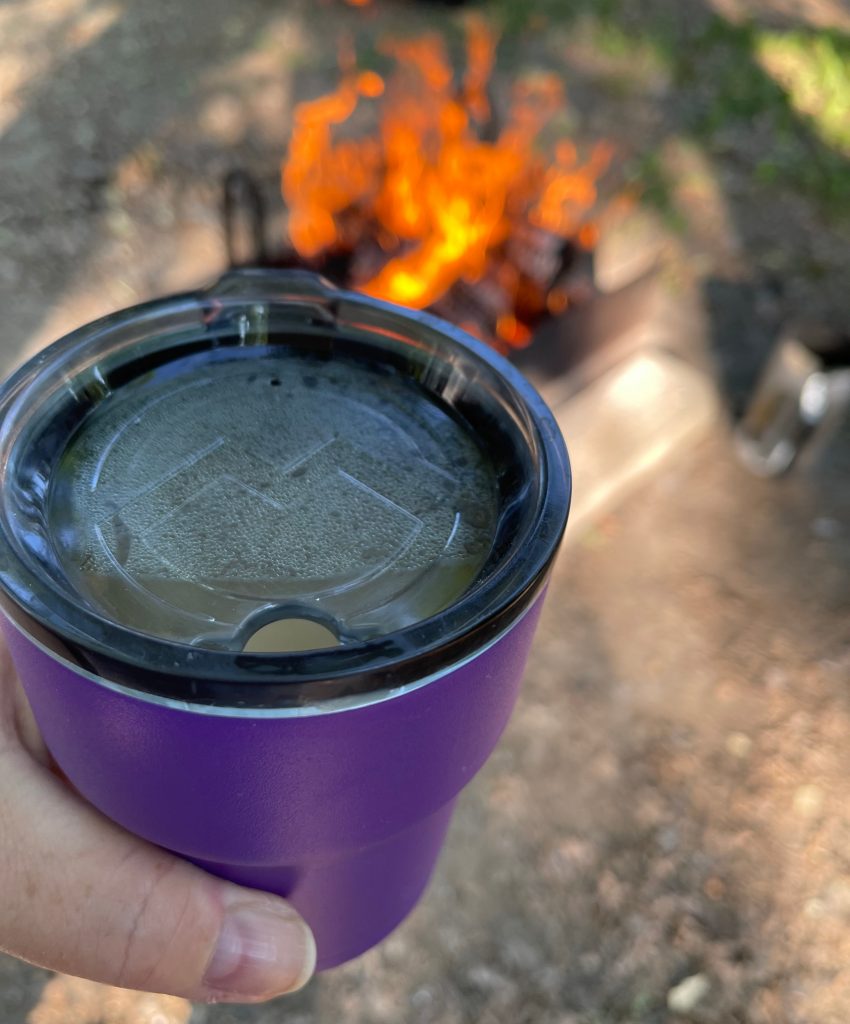 Kayaking Fun
Kev always takes his kayak with us to this campground. There is a small lake where you can kayak but it's not a swimming lake.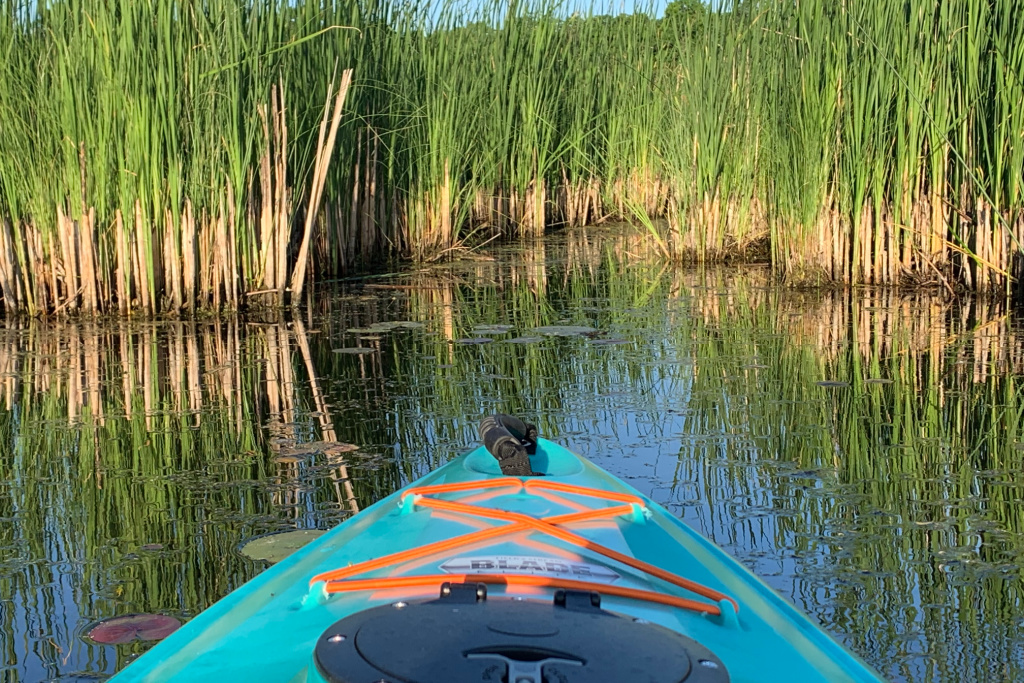 I prefer not to kayak here because I can't get into the kayak easily from the dock. He always takes great pics when he goes though so I can experience it too.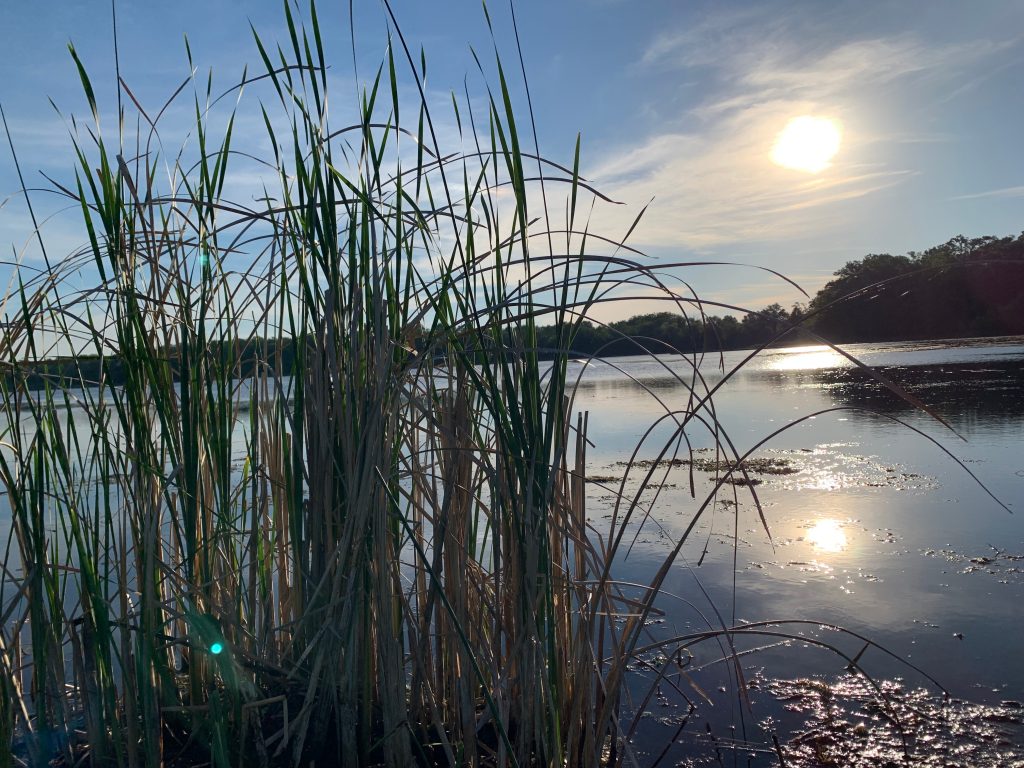 I don't mind staying behind and reading. Whether it's getting cozy and curling up with a blanket on my new lounging cot or in bed in the travel trailer with the windows open, it's nice and relaxing.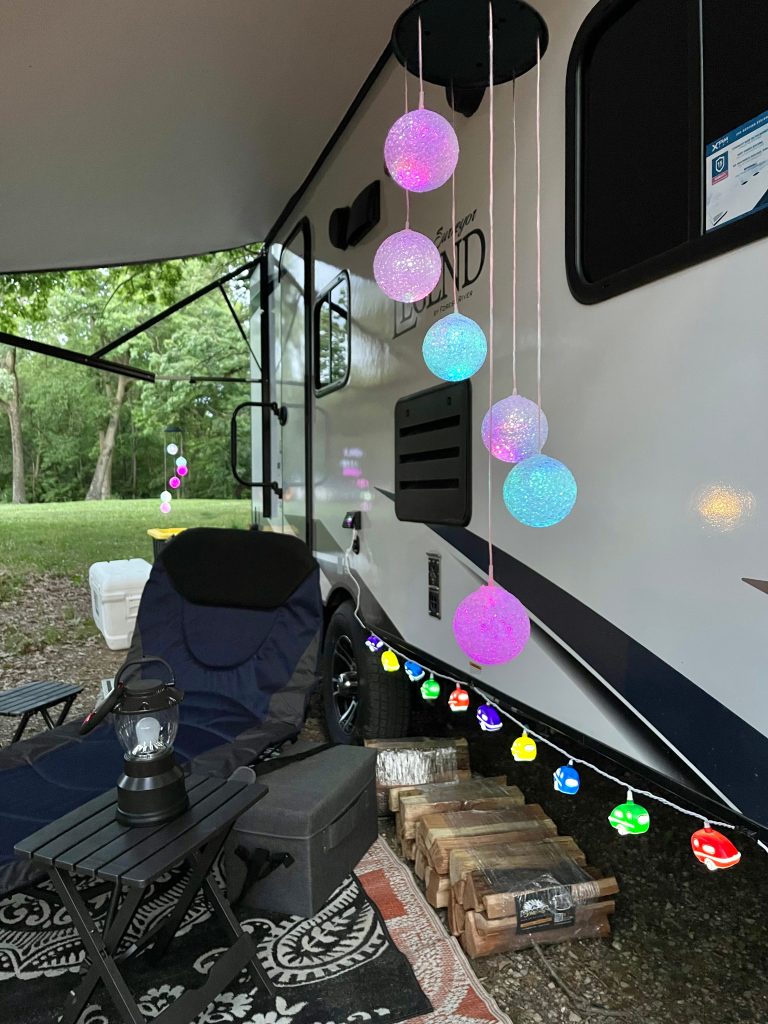 Kev enjoys his time on the lake. And now that we have a kayak cart it's become much easier for him to transport his kayak down there. I sometimes go down and sit on the dock and read while he's out paddling but we're lucky if I get a spot on the bench because everyone loves to fish there.
We have a reservation at this campground later this month which will most likely be our last for the season before we have to winterize our travel trailer here in Illinois. We'll see, maybe we'll get lucky and be able to camp one more time since we are having what seems like an Indian summer.
Camping Trip #2: Kankakee South KOA Holiday Campground
The next camping trip was almost 2 hours away at the Kankakee South KOA Holiday campground in Chebanse, Illinois. We met my parent's there.
They took their 'new' used Class C RV out camping for the first time. We had a blast. And I love their RV. We now have a Class C on our wish list.
We experienced a beautiful sunset. Kev and I ran across the way to capture this. Amazing!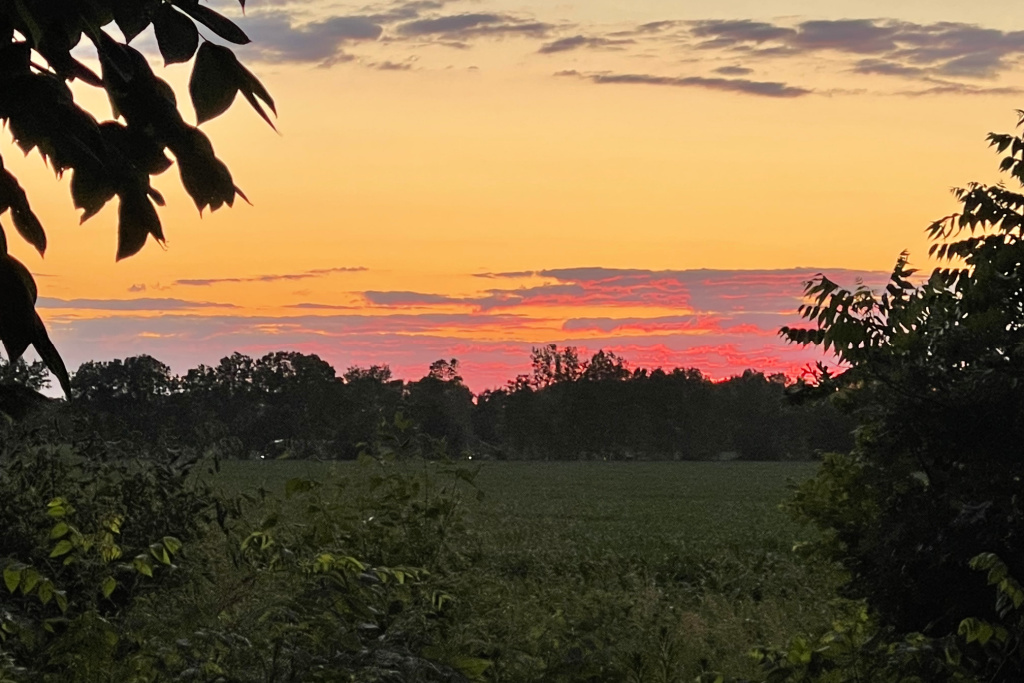 And cooked hot dogs over the campfire. Yum!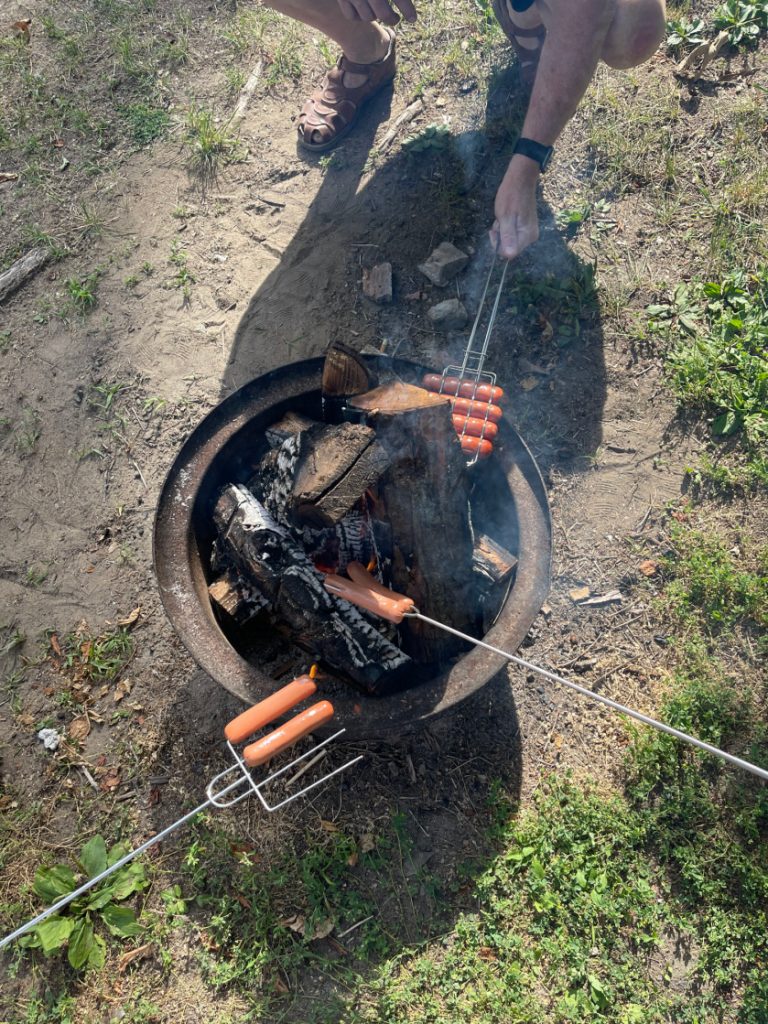 Sadly, I found out that campfires make my breathing issues from post Covid pneumonia worse. So needless to say, from now on we'll be using our portable propane gas fire pit. No dirty ash or smoke! Love it.
Highly Recommend the Kankakee South KOA
The Kankakee South KOA was great and definitely "a quiet get-away-from-it-all retreat" (their words!). First of all, their customer service from beginning to end was outstanding. We would highly recommend you book with them if you ever get the chance. It's only about an hour South of Chicago.
We were only there for 3 days so we didn't partake in any of the fun things they had available. We enjoyed sitting around and relaxing most of the time. Loved using our traveling slow cooker for chili. It was delicious.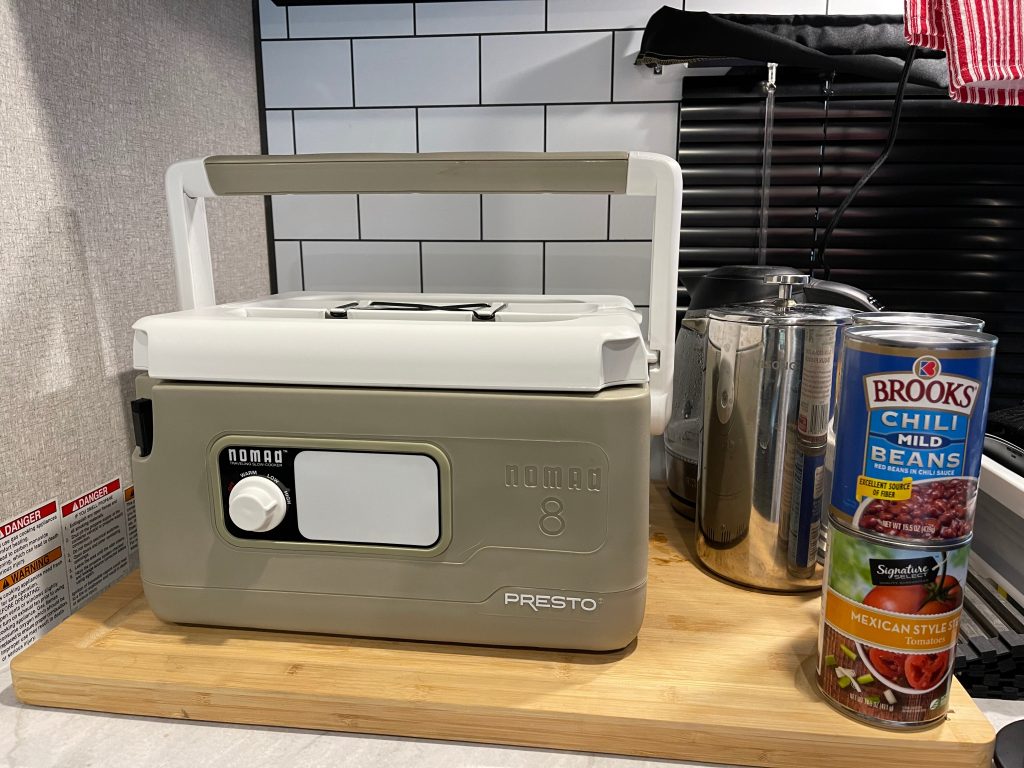 We also had a blast with my dad and mom's camping oven. It was super fun baking cookies and muffins.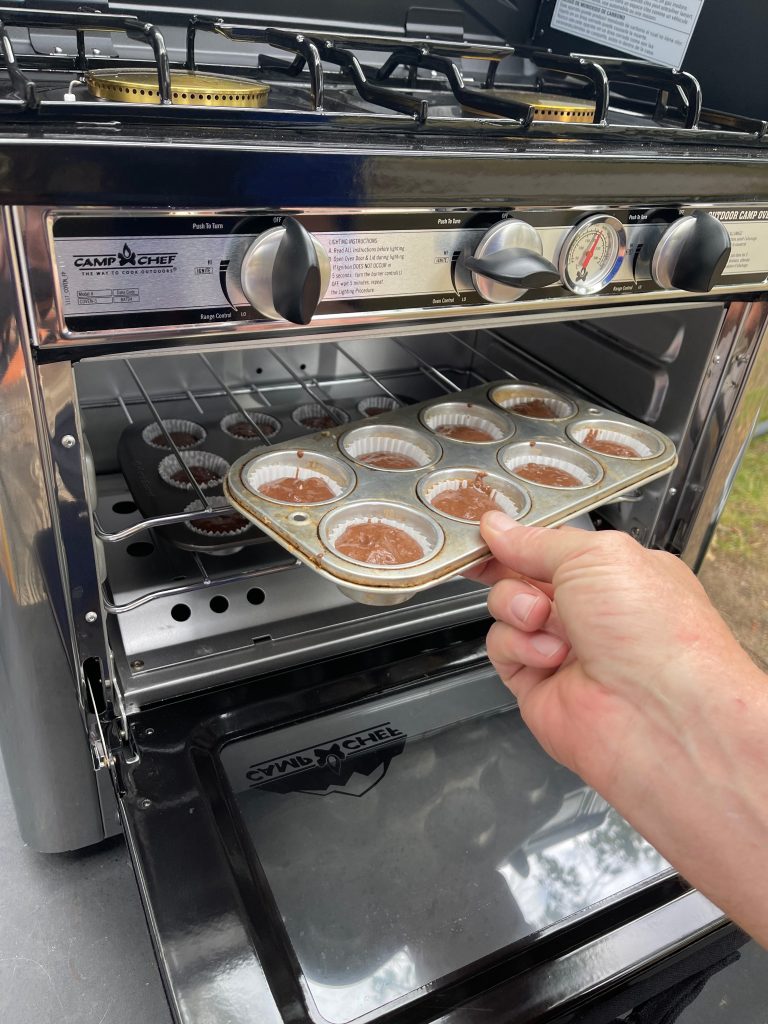 Kev and I shopped a bit in their cute little store. I love KOA's for their full hook up's too. We would love to take more of our family here next time.
There is a pool, playground and more. You can read all about them on their website.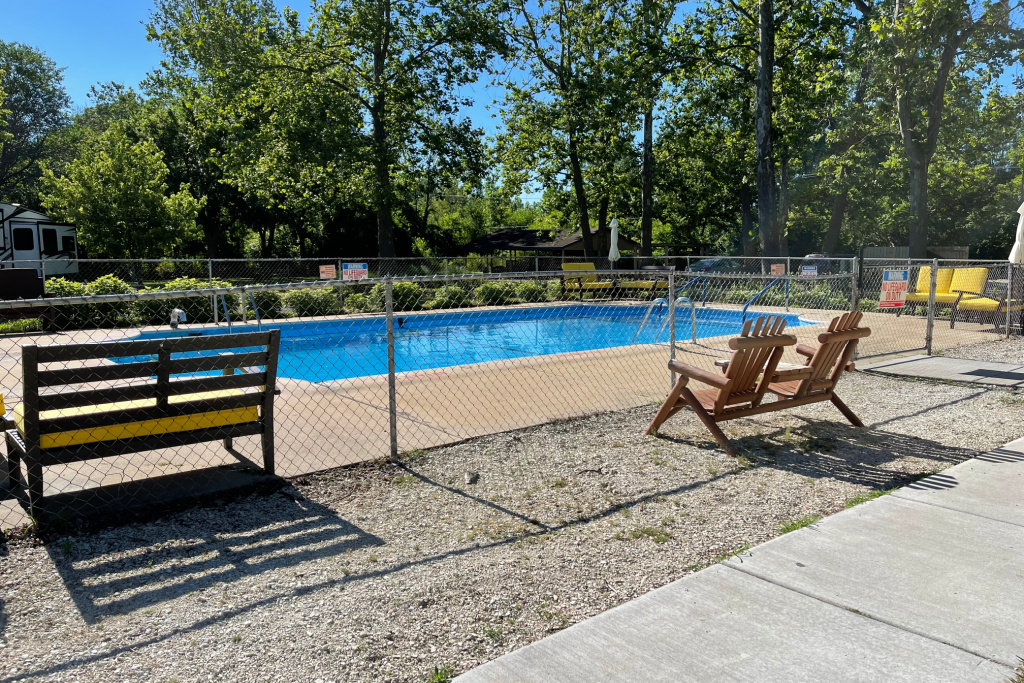 We had a great stay at the Kankakee South KOA and appreciate all the work they did to get our spots next to each other. Their employees are fabulous especially Audrey who was always pleasant and took the time to chat each day. She is a hard worker and always comes to work with a positive attitude which you don't see much of these days. Love it. We will definitely refer others and will return again soon.
All hooked up and ready to roll. We had so much fun with my dad and mom we were sad to leave.
Our first 2 camping trips were nice and relaxing. Next we were off to Shipshewana, Indiana for the third camping trip of the season. We are really loving our Surveyor Legend (19RBLE) travel trailer. It's perfect for us.
Camping Trip #3: Shipshewana, Indiana
Our last camping trip was in August. We spent a week in Shipshewana, Indiana with my parent's. They have a flea market that my mom and I have been wanting to go to for a long time. The week we happened to go fell on her birthday so it worked out perfectly.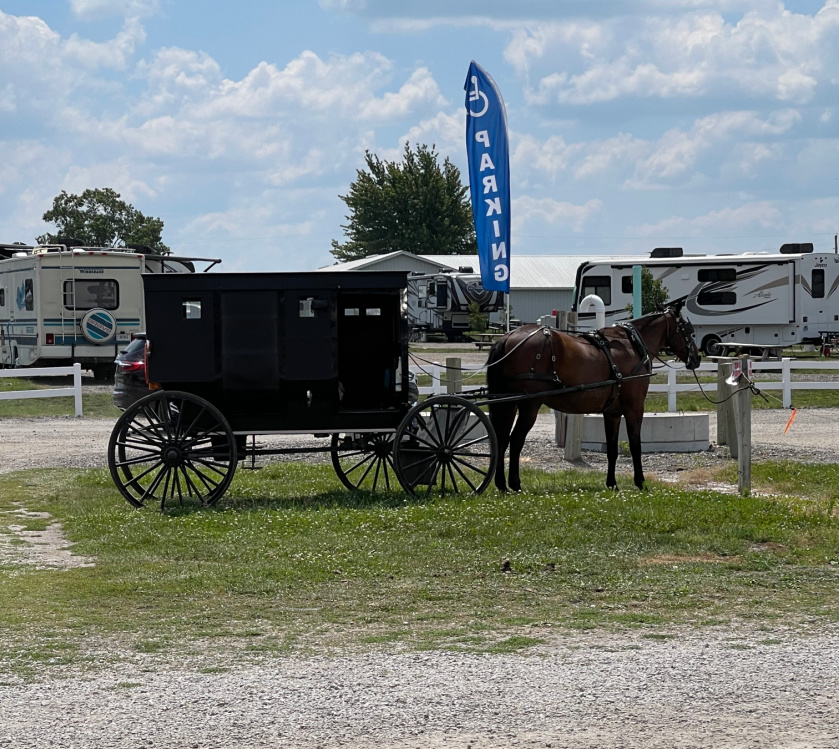 We stayed at the Shipshewana RV Park since it's adjacent to the Flea Market. It was a tough choice between staying there and the KOA nearby but we all liked the option of being able to head back to the trailer for a break should we need one on flea market days.
Packed our portable pop up tent and put the fire pit/bowl in there on the cool mornings. Great place to enjoy coffee!
Shipshewana, Indiana was our longest drive yet (4+ hours) and the longest stay we have had with the travel trailer. It was a blast. I love staying longer.
The flea market had some great booths and shops. So glad we brought our new heavy duty utility cart because we came back to the campground with it full a few times.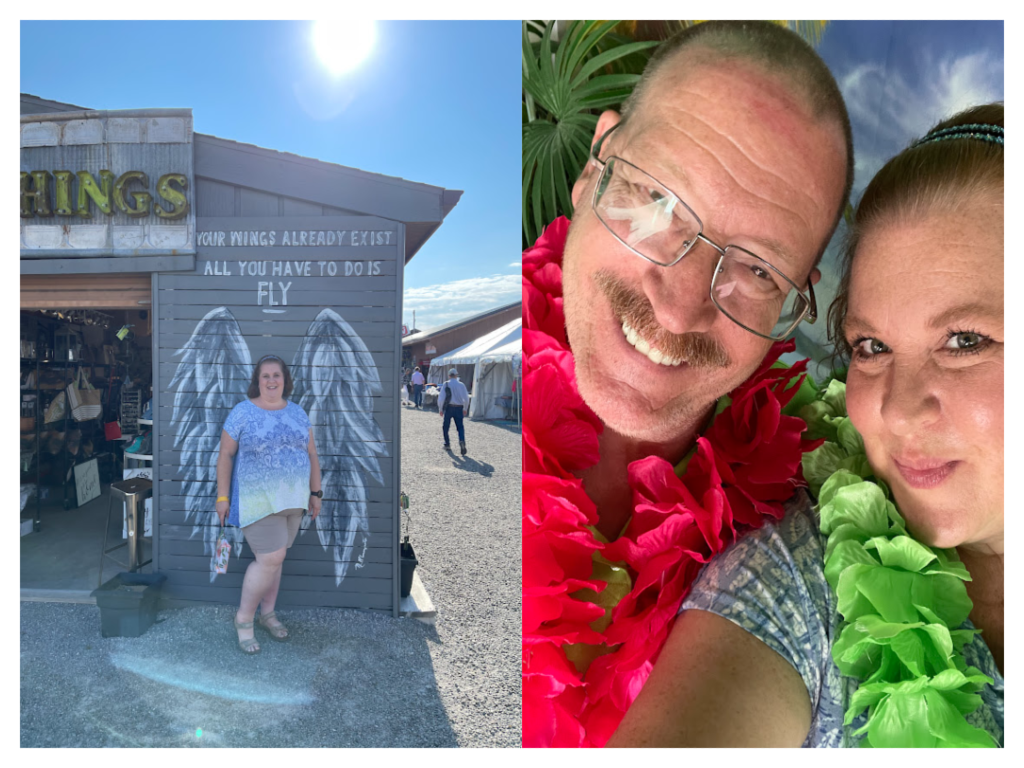 And super glad my dad had his mobility scooter (like this). Now we just need to find a way for mom to ride on the back of it lol. We actually drove the car over each morning so she and I didn't have to walk. Kev always pulled the utility cart back with all our goods when we were done or had to unload.
Things to Do In Shipshewana, Indiana
In addition to the Shipshewana Flea Market, we went to Riverwood Pottery store, Teaberry Wood Products (we met the owner, a Mennonite, at the flea market) and bought some beautiful items from her. We were invited to their local store at their home. It was nice to meet her husband and son.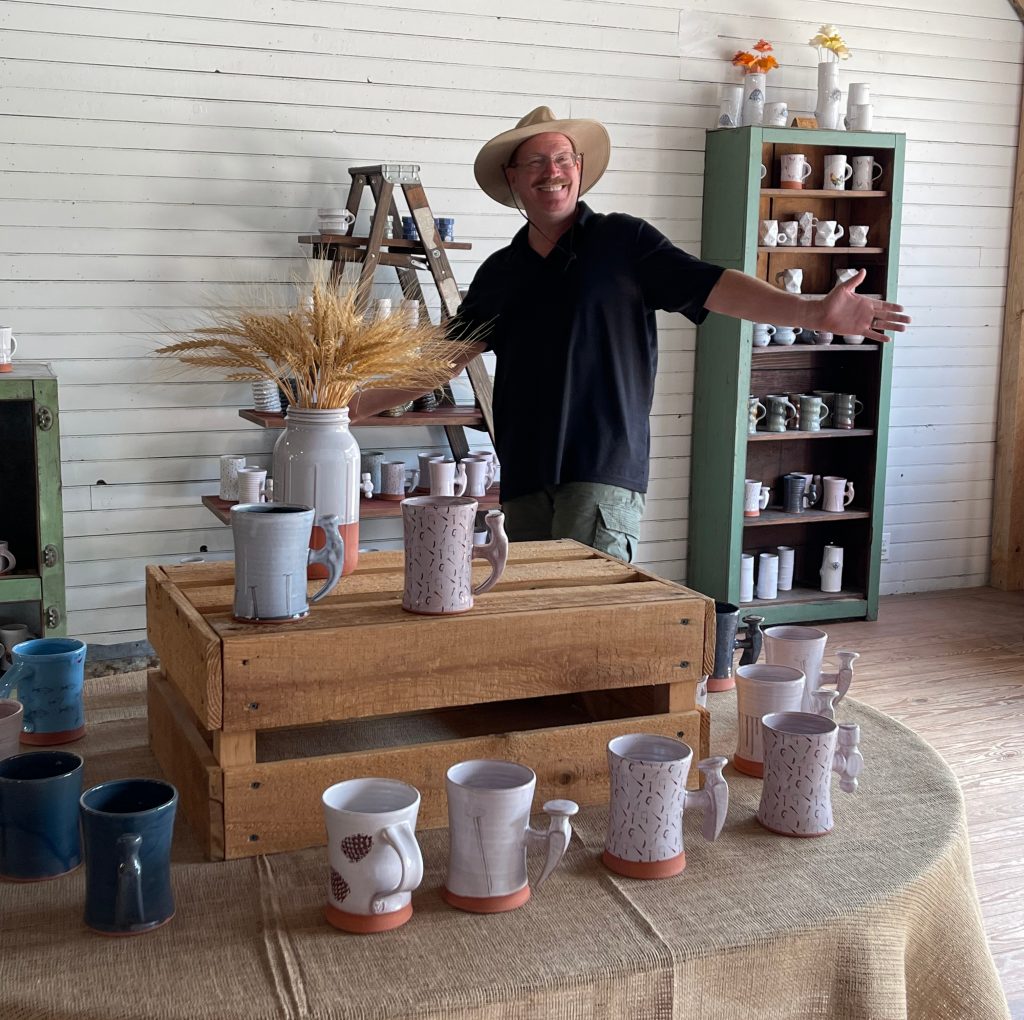 One evening, we had dinner at Das Dutchman Essenhaus in Middlebury, IN. Loved the family touch. We also stopped at the corner ice cream shop, Mom's Ice Cream. So good. Kev hopped up on this huge chair while we waited for our order. Cute.
It was not easy finding camping spots this season but we did get to have a few great camping trips. Hopefully we have better luck next year. After our next camping trip later this month it will be about time to winterize our travel trailer.
We loved all the places we went and would recommend them. Looking forward to finding more places to go next season. We like to stay within 4-6 hours of home until we upgrade to a truck but for now our Buick Enclave tows our TT really well.
Did you go camping this year? Tell us about it! Click here for our beginner camping tips!
PIN FOR LATER: