Disclosure: This post may contain referral/affiliate links.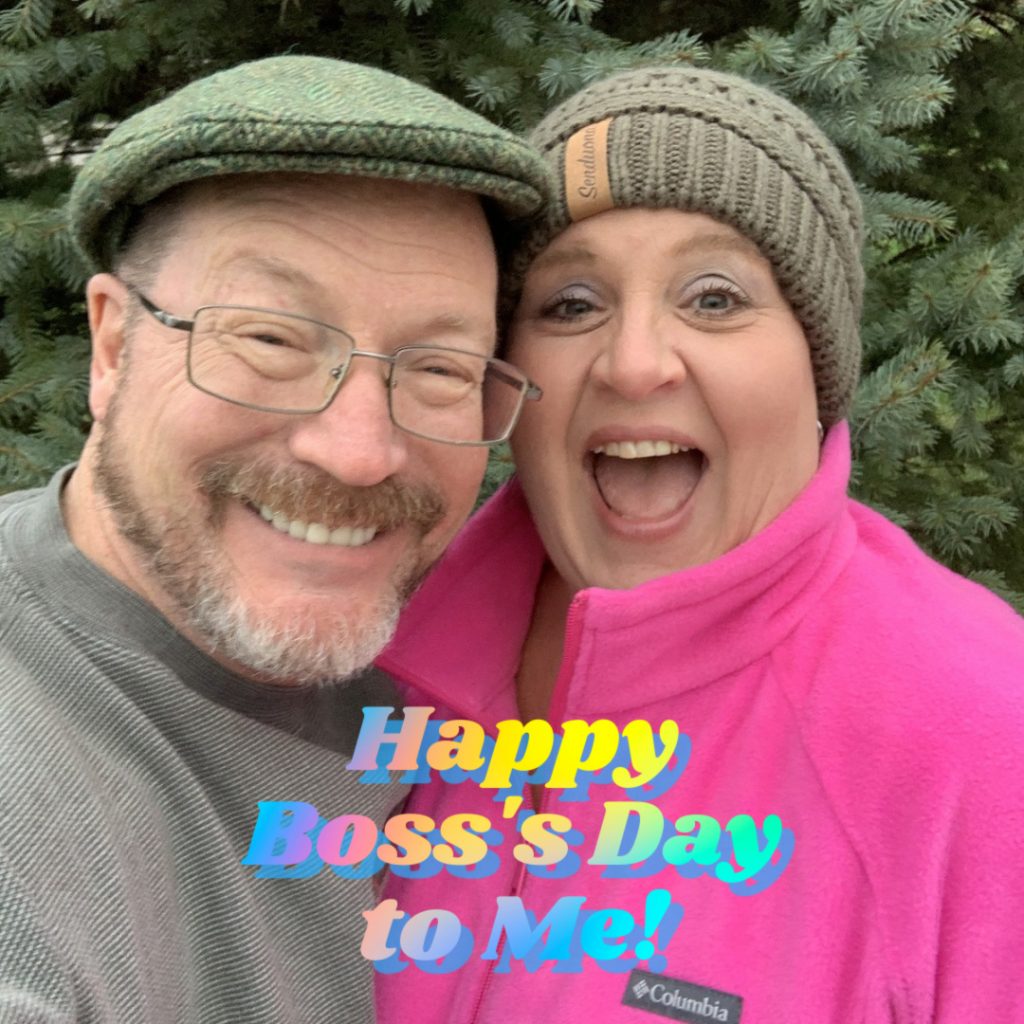 National Boss's Day
Today is National Boss's Day! I have had the pleasure of working from home since 2001 as my own boss. I can't believe it's been that long. I have been a Virtual Assistant most of that time (starting in 2005).
First came direct sales with a party planning company (1800PartyShop) then doing in home parties for a food company (Megan's Pantry). Although it was a lot of fun and I met a lot of amazing people, in home parties wasn't for me/us. And at the time, I thought network marketing wasn't either.
I started with a couple websites and then blogging came along. I started my weight loss/fitness blog in 2008 then added a travel blog in 2011 finally combining them not to long ago into HerGrandLife.com, the site you're on now.
Virtual Assistant Work
During that time I connected with my very first client and became a virtual assistant in 2005. And I am still working with her today. I have had quite a few clients over the years and it's been so much fun. I love this type of work. You can learn more about it and my businesses on my LinkedIn page.
Not until many years later did I come across Beachbody. I first joined for the product discount and the workouts. Then recently I decided the company was one I could stand behind and would be able to help others stay accountable in their fitness/happy journey. I mean I have had a weight loss and fitness site since 2008 so it works out well.
Network Marketing via Beachbody
The company has been around for a long, long time AND one of the products has changed me. It's the superfood shake I always rave about lol. So needless to say, it was the right time. My title is Emerald 'coach' because I have started to build a team but I am not certified in anything health or fitness. We leave that up to the super trainers and nutritionists who ARE certified.
I am your fitness/health motivator and accountability partner. Yay! I knew I needed my own cheerleaders and I definitely got that with the Team Uproar community. I'm blessed to be on the top team in the network in both Canada and U.S. So fun. Want to do this with me? My goal is to help 20 of you get started in the next month. Imagine going into 2022 with an amazing plan to get fit, healthy and live a more fulfilling life. Yes!
Don't be afraid to reach out if you need someone to help keep you accountable to your healthy living goals or want to start a super fun business. Side hustle or full time. We've got you!
Why I love working from home…
Here are some of my favorite things about working from home:
Getting to cuddle with our pets during the day
Live in slippers (I'm obsessed) or flip flops
Fitness wear all day long
No driving in traffic
Not having to pack a lunch
I can workout when I want
I can do laundry during the day instead of every weekend
I can work from anywhere (couch, traveling, Starbucks)
and much more!
I would also add have dinner ready for Kev but that's just not happening ha ha. I just don't cook.
I'm SO SO thankful for this beautiful life now more than ever (you'll understand after reading this). And especially thankful for the amazing guy in this pic who most of you know as my hubby Kevin. He's always been so supportive and I'm super grateful! Happy Boss's Day.
Life is short, so make every day count. Let's go.
Please pin the pic below to save and share this post.