Disclosure: This post may contain referral/affiliate links.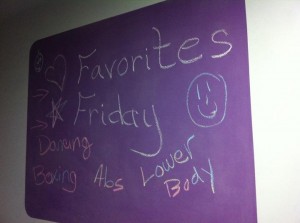 All workouts in our new home gym!  Loving it.  And just yesterday (Sat.) we went back to our favorite fitness store, Fitness Factory where we previously got our spin bikes and treadmill from and ordered my dream machine, the ELLIPTICAL and two other dreamy pieces of equipment, the BOSU and the vertical knee raise/dip.  I think we are pretty much set for a while except I am BEGGING for a body opponent bag for boxing (like BOB).  Anyway, let's move on to my workouts for the week. I think it was a great week and hope for another this week.
Monday-
 *Spinning
Time: 45 min.
Calories burned: 661
Tuesday-
*Pilates
Time: 25 min.
Calories burned: 97
Wednesday-
*Spinning
Time: 1:09
Calories burned: 1028
Thursday-
*Circuit Training workout
Time: 30 min.
Calories burned: 406+
I forgot to turn my Polar heart rate monitor on at the beginning so 5 min. in I had already burned quite a bit.  Great circuit training at home workout that I put together myself!
Friday-
*Lower body/core/cardio
Time: 35 min.
Calories burned: 410
This workout was not planned out and was a total mish mash of things.  Here is what I did:
crunches, leg lifts with band, ball pass crunches, lunges, door entry jumps, medicine ball throw w/Kev, leg lifts, side crunches, reverse ball crunches, ball thigh squeeze, dancing and I ran around the home gym (aka garage).  I would much rather have a planned workout but hey I made it work.
Saturday- Day off
Sunday-
*Spinning
Time:1:12
Calories burned: 944
Oh boy was today's workout hard!  I only had 1 hr of sleep before it and now I'm paying for it but I still did really well.
How did your workouts go?