Disclosure: This post may contain referral/affiliate links.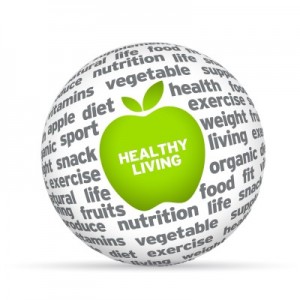 The Challenge
The 2nd annual better healthy living challenge is coming up next month.  I can't believe it's been a year already but I'm ready for it, are you?.
Last June, the challenge was a hit.  Sure hope you'll jump in and participate!  The rules have changed just a bit this year and are much easier than last.
Since my readers are a nice mix from beginners to advanced when it comes to fitness, weight loss and healthy living, we are going to keep it simple.  Simple is good!
Your goal for this challenge is to focus on doing ONE new thing every week that will impact your life in a positive way.  If you are more advanced, step out of your comfort zone and go for something big.
Here are some examples of things that might impact your life in a positive way:
Try a new workout
Sign up for a race or start training for one
Find a new recipe and make it
Help someone in need
Say something positive about yourself or someone else
Those are just a few ideas. You can choose to do whatever you like.  The goal of the challenge is to incorporate something fun and meaningful into your life.
Challenge rules:
Every Tuesday in June (starting 6/12/12), I will have a challenge post where you'll need to check in and comment to let us know what you did to better your life the previous week.  Everyone who checks in each week will be entered into a drawing to win a prize.  Everyone who participated the entire month will be put in the drawing for the GRAND PRIZE I'm donating, a Polar FT7 heart rate monitor
and Polar FlowLink
.  And who knows, there might be more goodies added to that grand prize.
If you have a blog, you can post your challenge update there.  Then come over to the Tuesday posts and link back to your blog.
Company Sponsors:
Product donations are starting to come in for the challenge and I'm so excited. Here is what we have so far…
Me!  Losing It and Loving It (a variety of prizes)
Creating a Healthier You membership
Eat Smart Products Precision Pro Digital Kitchen Scale (US residents only)
3 month subscription AND yoga mat from Gaiam TV
Green Smoothie Diet book (digital copy)
Bic Bands (2 headbands)
Drink bai (7 pack of ALL bai5 flavors)
"Bible Based Health & Wellness Program. A 40 page ebook that walks you through 31 Days with a Study Verse, thought, exercise/homework" donated by Tara Burner
Free One Month Premium membership to iBodyFit.com
Tone It Up from Debbie Siebers' Slim Series, a 60 minute, total body cardio and weight workout from Coni Fitness
Awesome!  I'll keep updating this list as more donations/sponsors come in.
Are you interested in sponsoring and/or donating a product/service for the challenge? Please get in touch with me!  Your company/website/blog will be promoted throughout the entire month of June in various ways (here on the blog, Twitter, Facebook, Tumblr, Pinterest and more!).
I'm getting excited thinking about what I want to do to step up my game for this challenge.
Are you ready for the challenge?