Disclosure: This post may contain referral/affiliate links.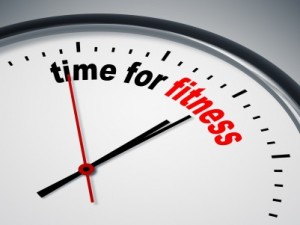 Lately I have been in an exercise funk.  I am pretty sure I can contribute it to being so darn exhausted with all that's been going on for the last few months.  I imagine it's the major lack of sleep AND emotions.  I have pretty much spent my time at the vet and stuck inside tending to our kitty.  You can read about some of the challenges we have been going through if you haven't already.
I have never really been one to skip exercising. It's one of my favorite things to do so you know I'm having some issues.  I need to get past it and just push forward.
My online personal trainer, Tina has been so great at helping me through this rough time.  I have been coming out of the funk by getting outdoors and mowing the lawn, prepping for some gardening and spent tons of hours last weekend power washing the entire deck and front porch. Huge project! Then this weekend we stained the deck over two days.  I have been spending time planning a little outdoor oasis for us on our back deck so that has been really good for me.
I am not going to make any excuses but tell you that I sure hope my exercise funk is gone by tomorrow afternoon!  Hopefully you'll see a daily exercise log next Sunday.  I would like to get on the spin bike this week, do a Zumba workout, maybe a Turbo Jam workout and of course get back on my personal training strength/weights program.
What do you do when you are in a total exercise funk?