Disclosure: This post may contain referral/affiliate links.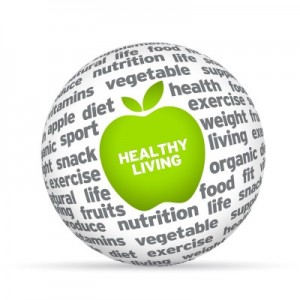 Welcome June
Today is June 1st and the start of the 2nd annual Better Healthy Living Challenge.  Check out that blog post to see all the awesome prizes and challenge rules.
Have you thought about some of the positive changes you are going to make each week this month?  I have a list of ideas.
For the 1st week my goal is to limit dessert.  As most of you know, I challenged myself in May to No Naughty Desserts and I am proud to say that MOST of the month I succeeded.
Towards the middle of the month, I had some cookies for lunch and towards the end of the month I had ice cream and chocolate a few times.  I need to keep up with this challenge so I'm going to try to limit my 'naughty' desserts to two a week and the rest of the time make healthier dessert choices OR no dessert at all.
Some other ideas I have for the remaining weeks in the June challenge is to keep a food journal, have a green/healthy smoothie for breakfast/lunch every day and exercise every day.  I'm still planning but those are some of the ideas I have for myself.
Be on the lookout for the check in post Tuesday, June 12th. That gives you time to plan out your month and get moving on your week 1 goal.  I'll be giving away a few prizes so get excited!
June Challenges
Here is another June challenge you might want to join in on in addition to this one.  Do you know of any other June challenges?  Please link up below!
POWERMEALADAY Clean Eating Challenge
I'm so thankful for all of our challenge sponsors. Please be sure to visit them and say thanks!
Off to workout……will you be joining us in this challenge?